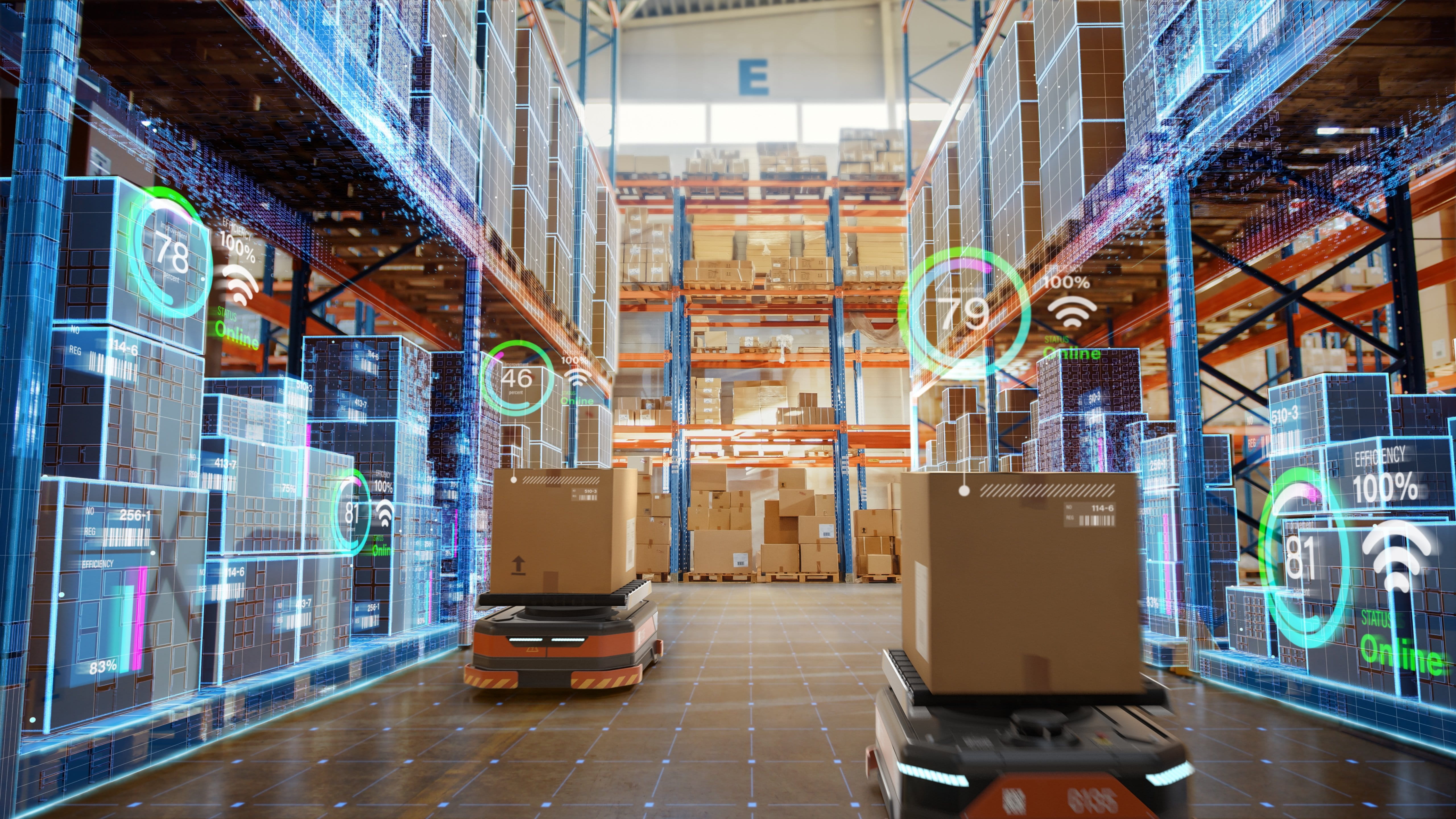 As businesses usher in the retail renaissance era, embracing an effective ERP can streamline operations and provide seamless customer experiences. According to research, 67% of companies identified inventory and distribution as one of the most critical ERP functions [1]. Realizing the need for a robust solution in ERP for the ever-changing markets, retailers soon adopt SAP Customer Activity Repository (CAR) by SAP S/4HANA to stay ahead of the competition with three main benefits: Order management, product availability, and demand forecast.
Order management made easy
In the customer order journey, multiple backend processes come into play, ranging from when an order is placed to its final delivery. However, without an efficient order management workflow, the effectiveness of all stakeholders in fulfilling their responsibilities becomes daunting. As businesses face an influx of customer orders from different channels, the reliance on manual data sorting and inventory management processes can lead to errors. Fortunately, merchants soon realized the necessity of a unified management solution and planned to take appropriate actions. Indeed, 250% of enterprises plan to adopt a unified order management solution to eliminate channel silos [2].
Hence, SAP Order Management System (OMS) is a comprehensive solution designed to automate the delivery fulfillment process and optimize the value chain within intricate supply networks. By simplifying the management of orders that encompass multiple processes like assembly, shipping, and transportation across systems and companies, SAP OMS empowers retailers to streamline their operations. Furthermore, it facilitates the management of process changes and pick-up processes.
Notably, companies in the retail industry can leverage the abilities of SAP intelligent order analysis, which delves into the complex details of order specifications, inventory availability, delivery timelines, and business rules. With its rapid processing capabilities, it can detect warehouses, suppliers, and parcel companies suited to fulfil each order's specific requirements. Besides, real-time data processing plays a vital role in ensuring the timely execution of order analysis. By integrating diverse data sources, including inventory management systems, sales platforms, and transportation networks, retailers can access up-to-date data, promptly notifying the relevant stakeholders involved in the order fulfillment process.
Real time, real values
Effectively managing in-store stock levels in real time is an ongoing challenge for retailers as they strive to meet customer demand while avoiding overstocking. This critical balance directly impacts sales, and enterprises worldwide are missing nearly $1 trillion in sales due to inadequate product availability in stores [3]. Acknowledging the product unavailability, 30% of shoppers resort to exploring alternative stores, resulting in potential long-term loyalty loss for retailers [4]. To overcome this obstacle, the On-Shelf Availability (OSA) module integrated into SAP CAR offers real-time visibility into product availability on store shelves and provides retailers valuable insights into inventory management. The module utilizes a sophisticated algorithm that analyzes sales data of specific products at individual stores. By extracting sales transactions from the Point-of-Sale Data Transfer and Administration (POS DTA) module, organizations can access analyses of product availability, historical sales patterns, inventory levels, and promotional activities to help retailers accurately assess the availability of products on store shelves.
Given the critical nature of customer satisfaction, it is noteworthy that 47% of customers indicate their unwillingness to engage with a brand following a negative delivery experience [5]. Therefore, companies can utilize visibility features from SAP OSA, enabling them to monitor and update timely throughout the order journey proactively. This function also addresses unexpected events such as damaged deliveries or inventory shortages. What's more, retailers can keep customers informed throughout the order journey by identifying alternative solutions and delivering proactive communications.
Another study by Google revealed that the growing search volume for the term "in-stock" on Google increased by a staggering 800% in 2021, further stressing the importance of displaying available inventory to customers [6]. These benefits create a positive ripple effect throughout the retail ecosystem, elevating customer experiences, reducing lost sales, and driving bottom-line growth. Thus, businesses can optimize inventory levels, reducing the risk of excess inventory and the need for clearance sales or wastage.
Unveiling future consumer demands
In highly competitive markets, predictive planning and demand forecasting are no longer mere trends but vital lifelines. Leaders have realized the importance of these advanced technologies, with 56% of respondents are ramping up their investment in predictive planning [7]. Being unable to predict customer demands leaves merchants with far-reaching challenges: from a disrupted supply chain to a dissatisfied customer base. The lack of foresight into anticipated consumer needs creates inventory imbalances, stock-outs, and overstocked items. What's worse, the absence of demand forecasting not only shackles supply chain management but also hinders the ability to devise pricing strategies.
Therefore, Unified Demand Forecasting (UDF) is a key component within the comprehensive framework of SAP CAR, empowering merchants with demand modeling and forecasting capabilities. UDF harnesses the power of SAP HANA to unlock valuable insights into consumer behavior. As effectively managing stock-outs and overstocks can reduce 10% in inventory costs [8], UDF can provide businesses with the foresight to avoid possible stock-outs.
Embedded within SAP CAR, UDF technologies (including machine learning algorithms, statistical models, and data mining techniques) can enable retailers to analyze historical sales data, customer behavior patterns, and market trends to generate demand forecasts. Machine learning algorithms from UDF can improve transport planning and optimize labor rostering. As the retail industry constantly moves to new products each season, SAP UDF provides functionality to allocate seasonal products based on actual and planned availability, the latest demand forecast, and target settings. This enables stores to optimize their promotional campaigns, align supply with demand, and maximize the impact of their marketing efforts.
A catalyst for progress
The retail landscape is constantly evolving. A study by The Business Research Company indicated that the global retail market is forecasted to reach USD 39.93 trillion in 2030 [9]. Hence, businesses find themselves compelled to embrace the fusion of technological advancements as a catalyst for progress. This digital era offers a transformative opportunity by integrating order management systems with diverse platforms, presenting a seamless and automated solution for generating shipments. By harnessing these capabilities provided by SAP S/4HANA, retailers can unlock the potential of an effective order management system, real-time capabilities in stock levels, and predict customer demands.