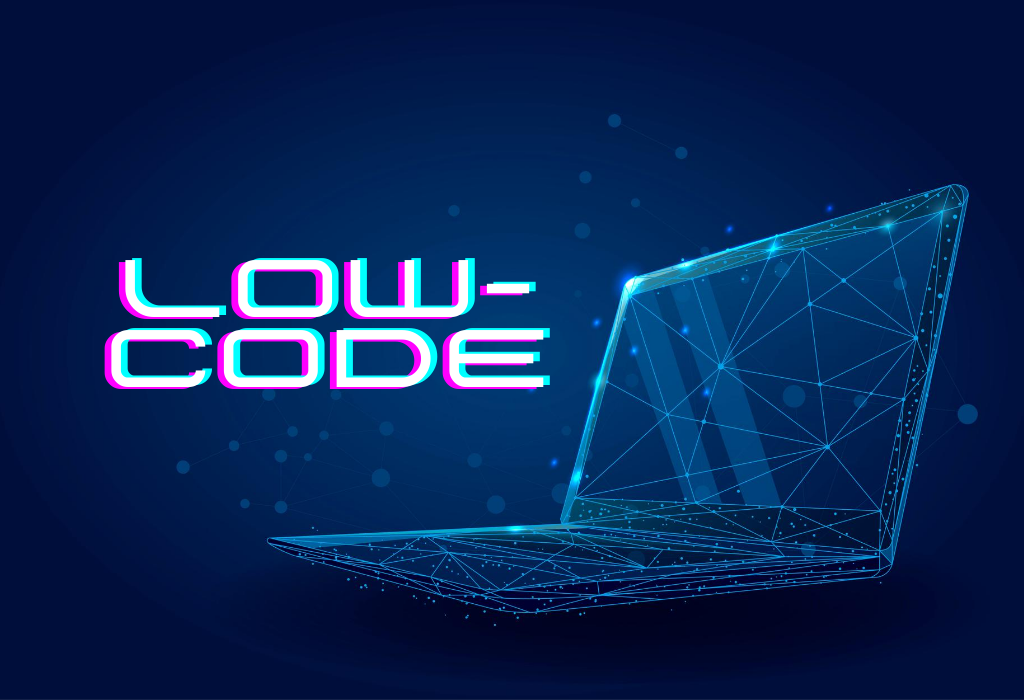 Why Low-code? "Just because you can build something doesn't necessarily mean that you should."
---
Low-code has recently regarded as a disruptive solution that transforms the practice of application development. The Global Low-Code Development Platform Market size is expected to reach $46.4 billion by 2026, rising at a market growth of 25% CAGR during the period of 2020-2026. [1]
Though low-code has benefited enterprises in many ways, this fast-paced growth raised a question for skeptic businessmen, whether people are too hasty in adopting this disruptive development approach and overlook the importance of in-depth understanding how to be successful with it. Here are the questions any enterprise should have answers before investing in low-code.
When low-code works, and when it doesn't?
Low-code platform allows non-programmers to develop applications with little to no coding. By using built-in templates, user-friendly drag-and-drop interfaces, developers can actualize their ideas into a complete, well-structured app in just a few days, or even hours, instead of spending months or years with traditional coding.
Doesn't require coding expertise to operate, low-code is an ideal approach for enterprises with small-sized IT departments. In fact, a survey showed that most low-code users are not programmers: 24% of users had no experience in programming, while 40% of users come from a background in business. [2]
Likewise, low-code is also an excellent solution for enterprises that wish to move fast with great agility. This technology allows amendments to be made quickly, thus fosters continuous innovation and encourages business to be sensitive to uncertainties.
On top of that, enterprises should choose low-code when there is a necessity for cost reduction. Requiring less time and fewer technology experts, low-code helps save cost for human resource. The process of maintenance and governance are also streamlined, thereby reduces operational expenses.
In some other cases, low-code might not be a good choice. The most common roadblock for low-code projects is open-ended processes and cumbersome workflows. Some business processes are not so easy to define, mostly collaborative functions that depend on specific contexts. Inconsistent workflow is a real challenge for low-code solution architectures, even when they are supported by the tools. In this case, enterprises should redefine their process before investing in low-code.
(Read more: Low-code - The Game Changer for Business Application Development)
How low should you go?
Low-code and no-code are relatively close together. The differences lie in how much code is off-the-shelf, and how much involves writing code from scratch. The gap might sound subtle at first; however, it majorly defines the success of low-code/no-code projects.
The most frequent concern for enterprises adopting low-code is the problem of vendor lock-in. As with many technologies, the amount of work you do with low-code tools is proportional to the control you have. Letting the tools and low-code partner handle much of the work, you intangibly give up your freedom and rely much on those.
The answer to this problem comes in the way enterprises take advantages of low-code. With in-house developers, enterprises can write a part of the code to be more portable and independent. An ideal way is using built-in templates for core functions, then wrapping it up with "glue code" that connects it with the low-code API. Furthermore, porting to a new service is absolutely possible at the moment. Technology innovations in data migration now allow enterprises to move from one environment to another at ease. The migrator power cover documents, email and calendar system and even applications.
So the secret is, low-code definitely reduces the burden on application management, but don't pay too little attention to what's going on inside the black box.
How to find the right platform?
Now that enterprises have an overview of how low-code projects should be, they might wonder what kinds of platforms are best fitted for their projects. Researching is a good way to start. Forrester once identified 14 most significant low-code vendors; thus, it helps application development and delivery (AD&D) departments make the right choice [4]. Among these, many offer general-purpose platforms that handle a wide range of mobile and web applications; others offer more specialized solutions for specific internal business systems. Enterprises can also make decisions based on customer reviews published on Gartner Peer Insights, in which application development platforms are judged in various aspects: speed of deployment, agility, cost and so on. [5]
Still, determining the platform can be too hassle to handle for less tech-savvy enterprises. Ideally, they should have a trusted partner to consults for the best tools, supports implementing the tools and takes responsibilities for all operation and maintenance. This partnership doesn't replace in-house developers at all, but to assist the team in forming the best practices. So developers can have everything they need, right at their fingertips; and consume less time trying and failing as first time using the tools.
Today, more and more enterprises undergo digital transformation, leaning to become software-driven organizations. Having a powerful tool to help with coding allows enterprises to focus on higher-value missions and deliver more creative, innovative ideas. The rest should be left to low-code tools. "Just because you can build something doesn't necessarily mean that you should. Maybe you should reuse something that somebody already built or take something somebody already built and customize it a little bit to meet your needs." - John Rymer [5]
Reference
[1] ReportLinker - Global Low-Code Development Platform Market By Component By Application By Deployment Type By End User By Region, Industry Analysis and Forecast, 2020 - 2026 [Link]
[2] Mendix - Low-Code Application Development Trends [Link]
[3] Forrester - The Forrester Wave™: Low-Code Development Platforms, Q2 2016 [Link]
[4] Gartner – Reviews for Enterprise Low-Code Application Platforms Market [Link]
[5] TechRepublic - How to choose a low code platform: 3 tips [Link]
For more readings on other topic, explore here.
Or let us remind us with new posts by subcribe to our newsletter!