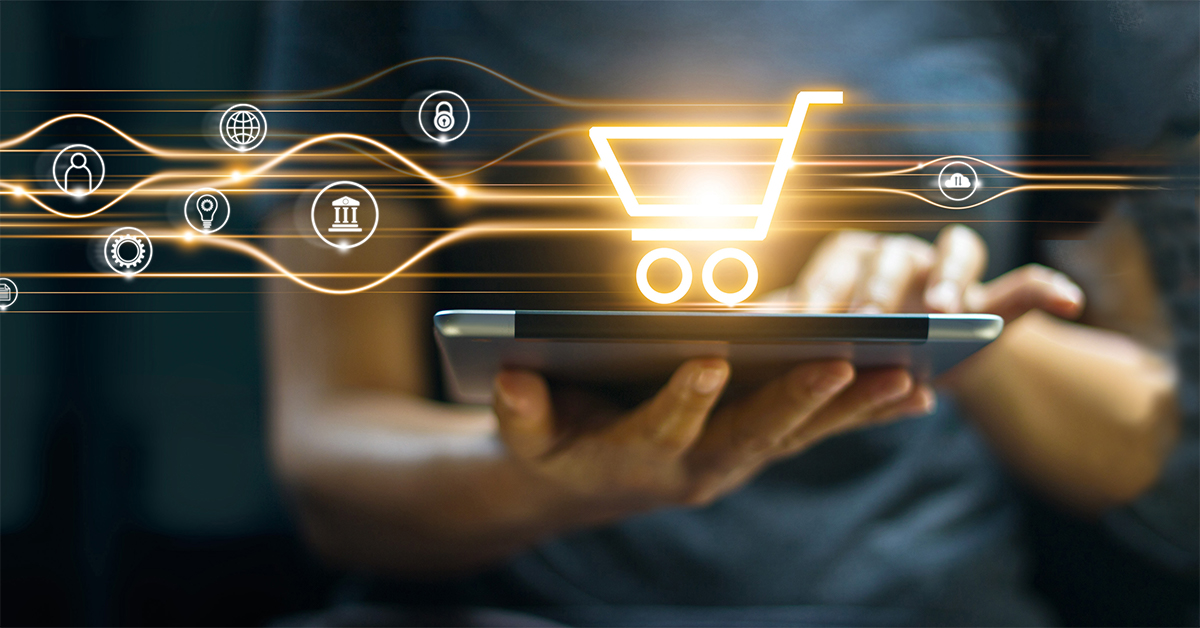 AI's widespread adoption in e-commerce has been nothing short of a phenomenon. As AI's presence permeates every aspect of online businesses, it has transformed the traditional 4P formula into something newer: Pricing, Product, and Presence. Particularly:
Price: Suggesting pricing strategies based on competitor analysis and customer insights;
Product: Recommending products and generating product descriptions; and
Presence: Establishing a positive online presence with fake review detection.



Price – The first but the most important factor
Pricing decisions are influenced by various factors such as competition, seasonal changes, alignment with company goals, and customer responses to pricing strategies. With 60% of consumers considering pricing as the first criterion they assess in their buying decision [1], AI offers a solution to help e-commerce stores implement pricing strategies more seamlessly.
Pricing strategies based on market trends and external factors
The strategic use of AI gives retailers a significant competitive advantage, offering comprehensive market visibility and empowering informed decisions regarding product assortment and planning. Indeed, e-commerce businesses can analyze their competitors with AI, as 90% of Fortune 500 companies have already utilized competitive intelligence to gain an advantage [2]. With 24/7 access to valuable insights into competitors' product assortments, businesses can precisely adjust their product mix and pricing strategies, enhancing their market positioning.
Moreover, AI algorithms leverage various data, including weather conditions, operational expenses, and macroeconomic fluctuations, to determine the optimal product price points. For instance, AI algorithms can determine whether certain products are in higher demand during specific seasons or weather changes and adjust the prices to maximize profits during those periods. Operational expenses are also analyzed by factoring in manufacturing, storage, and shipping expenses, helping the algorithms suggest price points that ensure profitability. As a result, e-commerce businesses can efficiently set initial prices, discount offers, and promotional pricing, streamlining their pricing process.
Pricing strategies based on customer insights
E-commerce businesses can harness the power of AI-driven A/B testing to experiment with diverse pricing approaches and assess their real-time effectiveness. With AI at the helm of A/B testing, the customer base is automatically segmented, and different prices are presented to each group. AI-driven A/B testing can automate hypothesis generation through extensive data analysis and pattern recognition, which proves to be more time-saving than manual formulation in traditional A/B testing. Additionally, AI enables smarter audience segmentation, helping e-commerce businesses identify relevant customer characteristics and behaviors and generate more precise results. Indeed, successful implementation of A/B testing can lead to a remarkable 50% increase in average revenue per unique visitor for e-commerce sites [3].
AI can also facilitate price sensitivity analysis and evaluate the impact of various pricing structures on overall revenue. This analytical insight empowers businesses to strike the optimal balance between profit margins and customer satisfaction. AI can also identify customers interested in loyalty programs and provide optimized pricing strategies based on their participation. With 84% of consumers saying they are more likely to stick with a brand that offers a loyalty program [4], consistent performance monitoring with AI becomes vital to elevate customer experience.
Displaying and recommending products with ease
AI-based product recommendation tool has emerged to help e-commerce businesses attract more customers and increase revenues. Specifically, Salesforce Research found that while product recommendations account for only 7% of e-commerce traffic, they can make up for 24% of orders and 26% of revenue [5]. These systems gather data from a customer's prior behavior, including searches, clicks, and purchases, as well as from the entire customer pool. By analyzing this information, AI calculates what products will most likely appeal to each consumer in the future. With 54% of retailers identifying product recommendations as the key driver of the average order value in customer purchases [6], this personalized approach to product recommendations ensures that customers can quickly and easily find the products they are interested in buying.
Product descriptions play another critical role in influencing customers' purchasing decisions. When managing an eCommerce store with a vast array of similar products, manually creating individual descriptions for each item becomes daunting. Fortunately, an AI-powered solution comes to the rescue. By leveraging auto-generated product description software, businesses can generate unique and engaging descriptions in hours, significantly reducing the time and effort required. With 85% of shoppers consider product information and pictures to be crucial factors when deciding which brand to buy from [7], this level of personalization opens up new opportunities for connecting with customers on a deeper level.
As AI is still developing, errors may occur in the generated content. 87% of consumers are less likely to repeat purchases if they encounter inaccurate product descriptions [8]. Furthermore, the formulaic nature of AI-generated descriptions can lead to a lack of sentiment and engagement for buyers. Thus, proofreading and diversifying content by e-commerce businesses remain essential, as AI cannot fully replace the human touch in crafting engaging product descriptions.
Building trust with a positive presence
Establishing a positive online presence has become the cornerstone of trust in the online shopping world. With the inability to examine products before purchase, online reviews from previous buyers can either make or break a product's reputation. As 88% of consumers trust product reviews and ratings as much as personal recommendations [9], maintaining a positive online presence is paramount. However, the reliance on online reviews has also opened the door for unscrupulous practices, such as fake reviews being generated to artificially boost or damage the perception of products. Fake reviews, particularly those concocted by bots and invalid users, can have a profoundly negative economic impact on businesses. A notable example occurred in Australia, where a plastic surgeon experienced a 23% drop in traffic following a fake review [10].
Implementing fraud-detecting AI has emerged as an invaluable solution in response to this issue. This AI utilizes various factors to assess the likelihood of a fraudulent review, such as the author's online connections, sign-in patterns, review history, and usual behavior. Language processing techniques are also applied to identify unusual patterns in the text, writing style, and formatting. Interestingly, another advanced variant of AI that proves highly effective is self-learning AI. In contrast to AI systems that solely rely on predefined keywords, self-learning AI compares product reviews against industry standards and competitor reviews. By detecting irregularities, it disregards suspicious reviews while performing sentiment analysis and accurately surpasses human reviewers. While identifying nuances like double sentiment and sarcasm in reviews can be challenging to code explicitly, self-learning systems analyze vast amounts of data across different industry products and categories to comprehend general sentiment and tone. As a result, these AI systems have become increasingly adept at accurately assessing the authenticity of customer feedback to benefit both businesses and consumers.
Harnessing the potential of AI
The e-commerce industry is undergoing a profound transformation thanks to AI, helping companies to increase their revenue and capture a larger customer base. Although certain AI functions are still in development, the future holds immense promise for businesses to harness AI's capabilities and gain a competitive advantage.