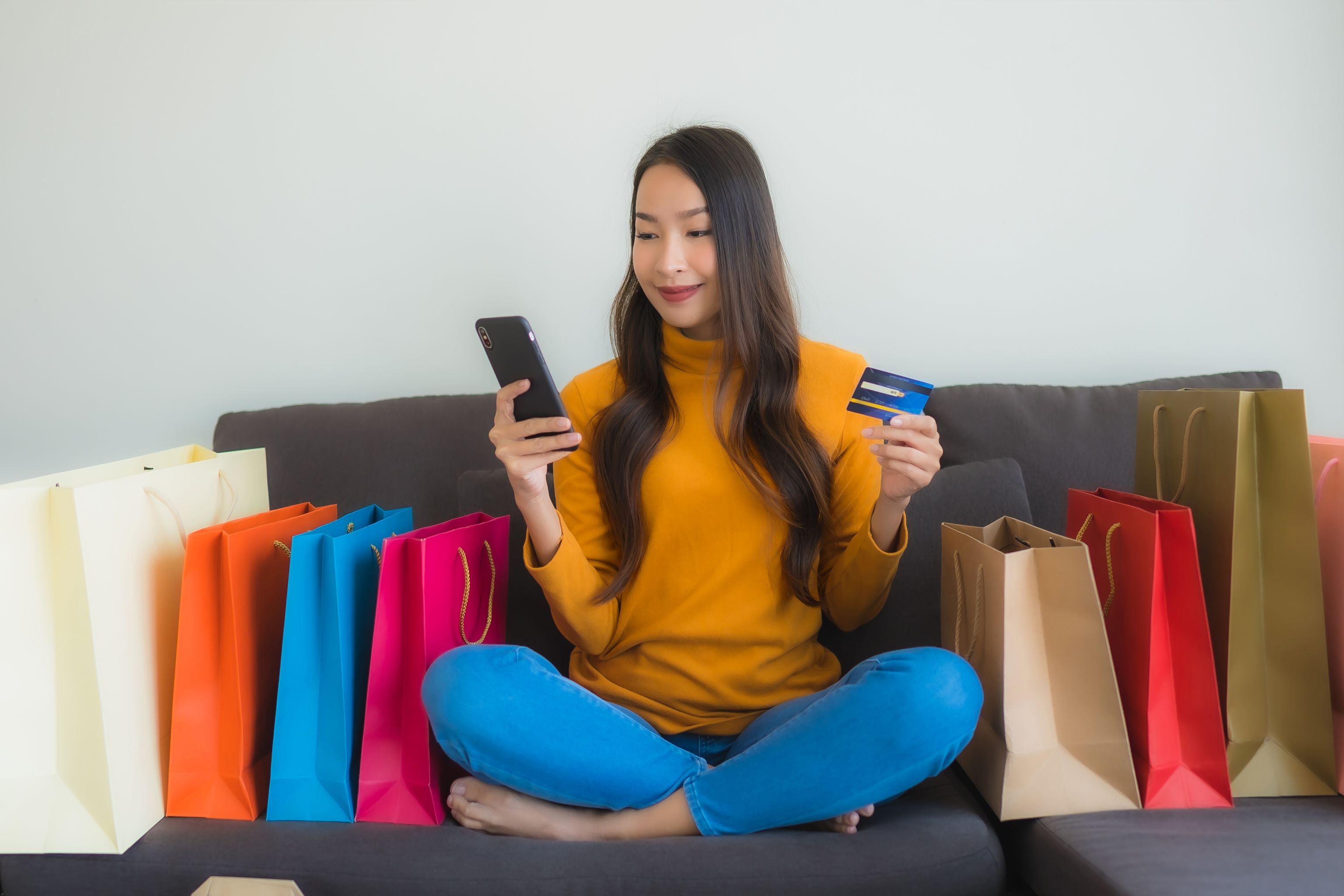 The underscoring benefit of cloud computing lies in the facilitation of an omnichannel experience – the capability to unify business communication across different functions, thereby granting customers seamless access to what they want, when they want it, and from any device they may adopt.
The changing state of retail
Without question, 2020 was a bad year for retailers. During the height of the Covid-19 epidemic, buyers, driven mainly by acute necessity, turned to e-commerce solutions in droves. Since then, many retailers have been unsure of the future direction of in-store shopping demand despite worldwide quarantine rules being loosened and business activity resumed.
On the one hand, retailers should not underestimate the potential of e-commerce, taking into consideration the $5.6 billion in sales that Amazon Prime Day 2021 generated in just one day due to the global pandemic [1]. However, this does not imply that physical stores are no longer a viable option. Retailers must constantly monitor changing consumer behaviour and public opinion, claims McKinsey, in order to maintain a competitive edge [2].
To stay relevant to consumers' changing behaviour, an omnichannel strategy would accommodate retailers to acquire important information about consumer preferences and provide a customized approach for more prominent customer base satisfaction.
Omni-channel: a connected experience
In brief, the omnichannel experience enables users to access the most recent data seamlessly while carrying out a transaction or activity across diverse and connected channels.
An omnichannel retail strategy enhances the shopping experience for customers and offers more channels for online, in-store, or mobile purchases. The availability of multiple purchasing channels leads to an increase in sales and traffic. Omnichannel clients spend between 15% and 30% more than single- or multi-channel customers. According to a survey by Google, Ipsos MediaCT, and Sterling Brands, 75% of consumers are more inclined to visit a store if they find local retail information online [3].
Additionally, omnichannel retail allows consumers to start and complete purchases on different channels. A customer can now see that an item is available in-store and check it on the website for further consideration before purchasing at the store. These constant 'reminders' of the brand create a better retail journey as retailers can build relationships with their customer base. Besides, through in-app interactions, retailers are able to engage with them on a personal, immediate level.
With that being said, digital touchpoints are crucial to the construction of a seamless omnichannel experience. Research conducted by Harvard discovers that omnichannel customers are more likely to engage with a retailer's channels. This includes mobile applications, downloading coupons, price-checkers, self-serve kiosks, and other in-store digital touchpoints. Similarly, the study, which examined 46,000 shoppers, concluded that omnichannel customers are of higher value to a business than single-channel customers [4].
Cloud as the engine
There is no getting around the fact that a cloud computing foundation is necessary for a successful omnichannel customer experience. In the omnichannel sphere, every channel becomes a single access mechanism that funnels customer and business interactions. Delivering the right answer at the right moment through the appropriate channel is the responsibility of a large-scale application running in the background. Only in the cloud, where there are no boundaries, can interactions function at such a scale.
It is safe to say that cloud computing is the key to providing the flexibility, elasticity, and agility needed to stay in touch with customers.
Building and maintaining fast contact with the customers:

Agents can communicate with the business whether they wish to connect via traditional phone calls, SMS text, email, chat, or through social media platforms. Companies can combine all of these channels with an omnichannel, cloud-based chatbot and conversational AI to offer consumers consistent assistance by their chosen means.

Deliver the right response at the right time:

Customer data and personal information are linked across all channels of their interactions with brands through an omnichannel system. An intelligent cloud-based CRM can rapidly leverage the customer's information to match them with the appropriate agent or division. As a result, customers' demands are fulfilled swiftly and effectively with intelligent routing, improving their overall experience. It also boosts agent productivity, as the system ensures that business agents prioritize the most vital tasks and work on the ones they are best equipped for.

Track and analyze customer journeys in real-time:

Journey analytics, thanks to a cloud-enabled source of customer journey data, would accelerate business capacity to explore customers' interactions across touchpoints and instantly update the business performance. Firms can learn which journeys help consumers achieve their goals quickly by monitoring journeys in real-time rather than looking at isolated, past-recorded consumer behaviour.



Coming with such unparalleled benefits of cloud technologies in powering the new omnichannel experience are much anticipated challenges. Businesses might be overwhelmed by the complex integration of too many technology applications, and the duplication of tasks for standard business processing enquiries might lead to lower workforce productivity. It is a journey to the flywheel where leaders must take a business-centric transformation approach to orchestrate a successful implementation.