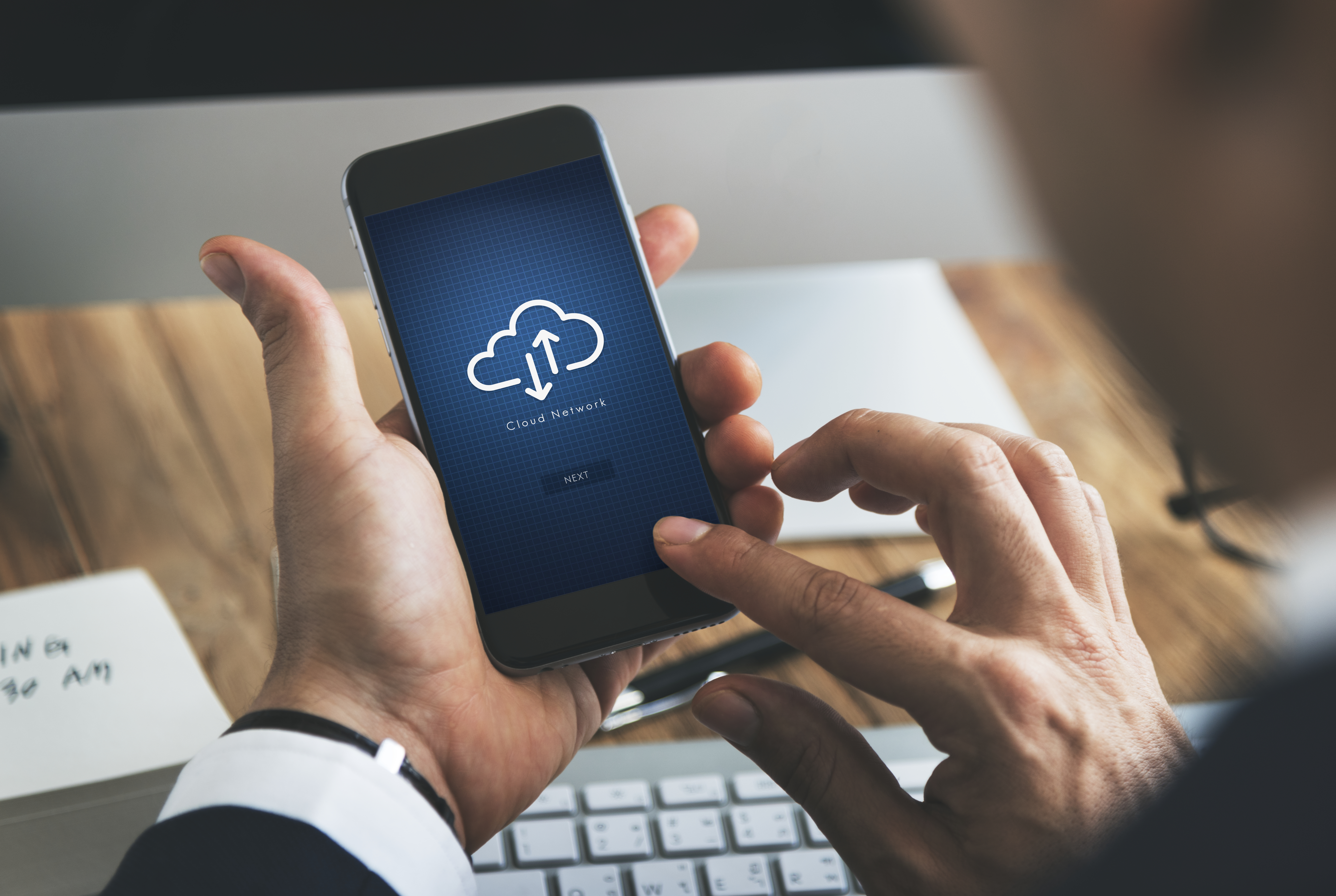 As enterprise cloud spending is now on the rise, new solutions have been developed to match with diverse business needs.
---
Cloud transformation & business challenges adopting cloud
Cloud computing is no longer a foreign term for both tech-savvy and non-tech enterprises. It provides users with computing resources via the Internet that go beyond the physical hardware's power and capacity.
Though the shift towards cloud transformation was rooted years ago, businesses are still facing various challenges when adopting this technology. Since each case is somehow unique, several questions have been asked:
How to prepare the optimal cloud environment to meet specific business needs?

How to obtain cloud security and management standards?

How to quickly and effectively adopting cloud?
These unsolved problems left room for solution architects to define business best practices with cloud transformation.
From experience to solutions: Taking a shortcut with ready-made templates
Cloud transformation has never been a simple journey. A survey from Gartner shows that 19 out of 20 private cloud implementations are leaving something to be desired. Each cloud transformation project adds valuable lessons to fill the gap between expectation and implementation better.
With years of experience in developing cloud solutions, experts at FPT Software CCoE (Cloud Center of Excellence) has encapsulated a profound understanding of cloud advancements and business insights to present Cloud Digital Lab. This new service helps enterprises to define the best strategy based on reference business cases, thus speeding up their journey to the cloud.
Cloud Digital Lab focuses on setting up the initial platform environment, finding business cases and testing its feasibility on cloud, which lay foundation for a successful transformation with cloud afterwards.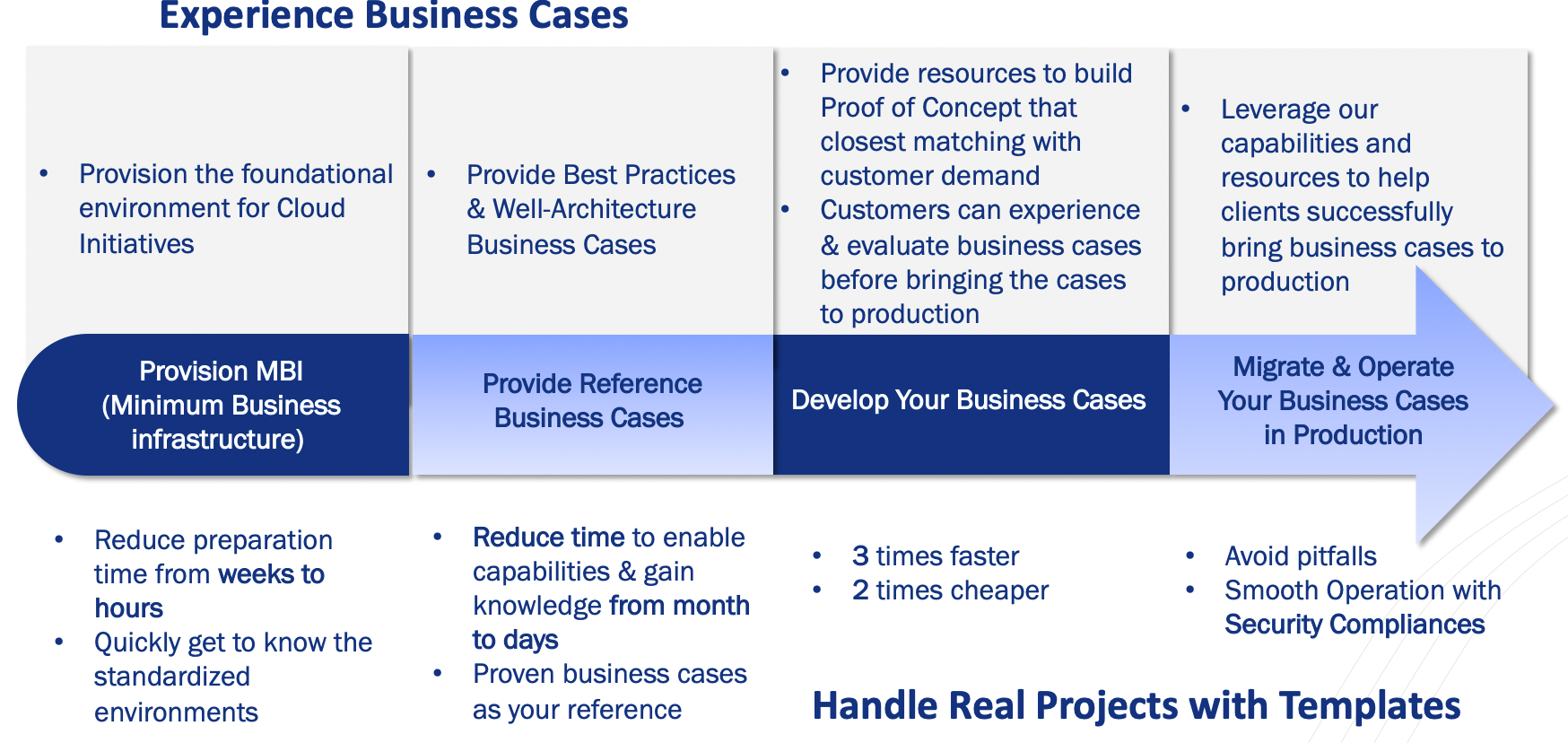 In details, the process of handling cloud projects with ready-made templates includes:
Provision MBI

(minimum business infrastructure): Providing cloud infrastructure for businesses;

Find the business case

: Providing success cases package built with hands-on experience, helping customers understand the requirements, the level of difficulty and how to use technology to solve their specific problems;

Develop your own business case

: After finding a suitable

reference business case, FPT Software helps customers develop their own business

requirement

following customers' specific needs. Our standardized processes, available templates and experienced experts enable customers to complete the desired product quickly;

Migrate your case to production

: After building and experiencing business on MBI, FPT

Software

helps customers to migrate those business cases to their production.
An evolvement in cloud transformation tool – akaClaud
Along with developing best practices for enterprises moving to cloud, a great effort has been spent on designing a product accelerates cloud transformation at speed.
akaClaud (aka-C-land: aka Cloud Landing) is one of the latest tools developed by FPT Software CCoE. The tool is newly established with two key functions:
Cloud Account Onboarding

: Customers can create on-demand cloud environment in just a few clicks. All requirements are ready for the transformation and upgrade. Customers can proactively choose and experience the initialization of environment with three popular cloud platforms: AWS, Azure and GCP. By automating the whole process, akaClaud accelerates the process of initializing the environment (from 1 week to 20 minutes); resolves technical issues; ensures security standards (CSI, GPDR, ISO 27001, etc.); provides administration with logging and monitoring tools and ensure network configuration, just a few to mention.

Reference

Business Cases

:

Hand

-on labs

has provided more than

40

business cases, helping customers find the cases easily, experience cloud transformation and build confidence. The reference

business cases

are aimed to guide customers and audience to understand when, why, and how to perform such tasks as application migration, database

migration, microservices in Cloud, IoT in Cloud, etc.
With akaClaud deployed, 70% of the entire process is conducted in just a few hours, instead of weeks or even months as before.
Currently, the project team is working on the next version of akaClaud with several superior features and business cases to support such projects as Cloud Assessment, Cloud Migration and Cloud Operation. As cloud solutions are packaged as ready-made products, they are expected to help enterprises to move to the cloud three times faster.
For more information on FPT Software Cloud services, please visit: https://www.fpt-software.com/service/cloud-professional-services/
Reference: Gartner: Why private clouds fail