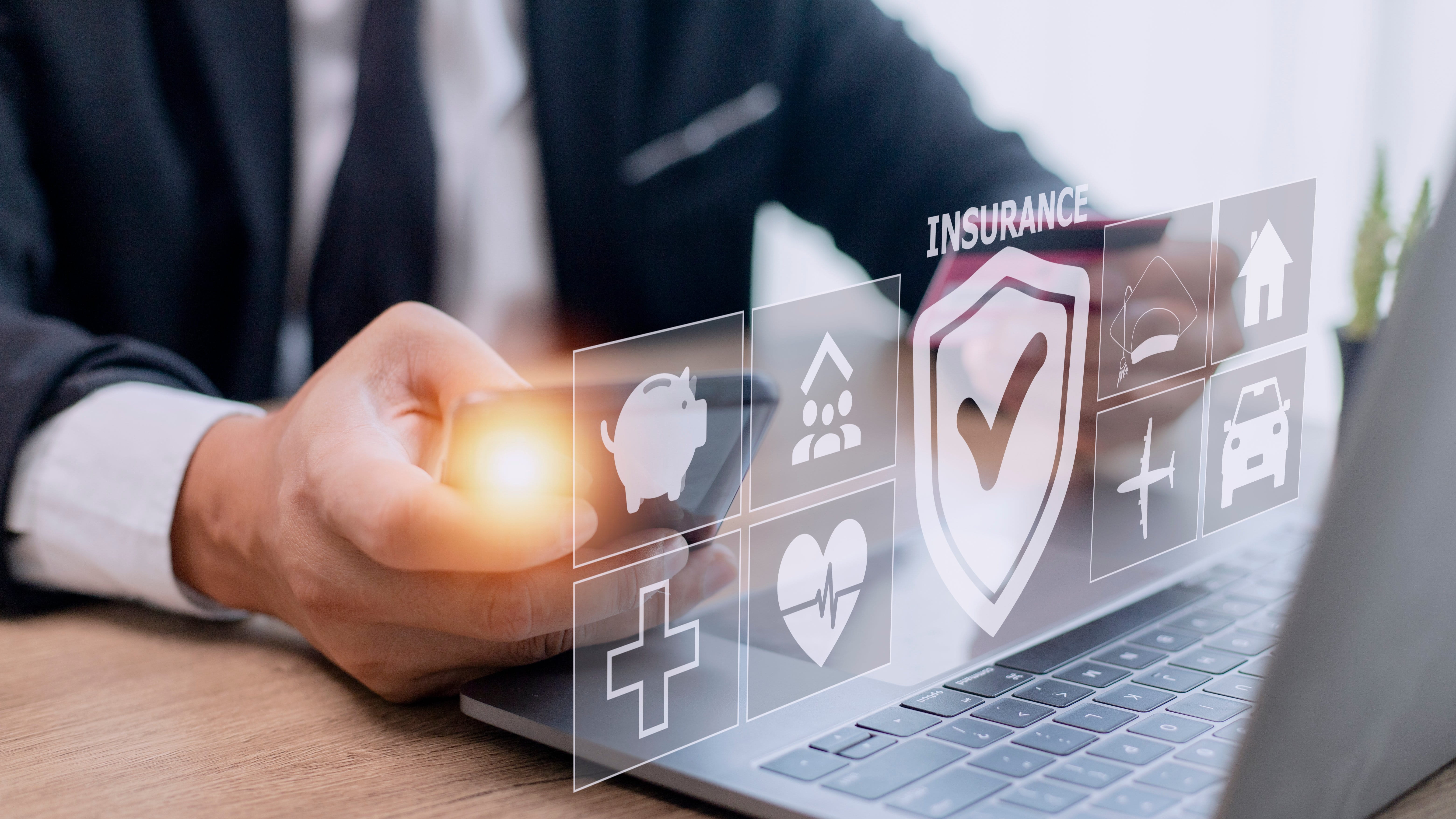 The meteoric rise of Insurtech has turned the once-staid insurance industry on its head, instigating a revolution in customer experiences, product development, cost efficiency, and underwriting processes. But with great innovation comes great responsibility – and potential pitfalls. From privacy issues to access equity, the industry grapples with challenges even as it embraces change.
Insurtech Unveiled: The Digital Transformation of Insurance
Insurtech, a union of 'insurance' and 'technology', refers to the use of technology innovations designed to enhance the efficiency of the current insurance model. It employs sophisticated technologies such as data analysis, Internet of Things (IoT), and Artificial Intelligence (AI) to offer customizable products and streamline services to customers. Insurtech has the potential to revolutionize the way products are distributed and administered, ultimately reducing the costs associated with operating an insurance business [1][4][5].
The Insurtech landscape has grown exponentially, boasting over 3,400 companies today, a substantial increase from 1,500 in 2018 [2]. These companies are diverse in nature and span across various areas of the insurance value chain. For instance, some companies leverage AI and behavioral economics to offer home and renters insurance, while others employ AI in health and life insurance, providing digital platforms that promote healthy lifestyles and manage risk [2]. These instances underscore how Insurtech companies are using technology in innovative ways to reshape the insurance industry.
The impact of Insurtech on the insurance industry has been transformative, shaking up long-standing business models and reshaping the industry's competitive landscape. This technological revolution has altered the entire insurance value chain, from distribution and marketing to product design, underwriting, and claims management [5]. For instance, AI-powered chatbots now provide instant customer service, while Big Data analytics enables personalized pricing models based on individual risk profiles. IoT devices, such as connected cars and wearable devices, offer real-time data, allowing insurers to monitor risk continually and adjust policies accordingly [3]. These changes are not only enhancing operational efficiencies but also meeting the evolving expectations of tech-savvy consumers, who demand a more digital, personalized, and seamless experience [2].
Betting Big on Insurtech: Unraveling Investment Trends
Insurtech has become a magnet for significant investment, highlighting widespread confidence in its disruptive potential. In the span of a decade, Insurtech startups have amassed an estimated $16.5 billion in investments [5]. Remarkably, the first three quarters of 2021 alone attracted more investment in Insurtech than the combined total for 2019 and 2020 [5].
This investment momentum isn't coincidental but rather driven by a blend of factors. Consumer demands for digital solutions, innovative startups, and incumbent insurers' eagerness to embrace technology's disruptive power are all fueling this interest.
It's noteworthy that insurers are focusing on a broad spectrum of Insurtech applications. According to a report by International Data Corporation (IDC), insurers are expected to significantly increase spending in several areas of cognitive computing between 2015 and 2020. This includes a projected 40% growth in spending on automated claims processing, a 36% rise for threat intelligence and prevention systems, 47% for program advisors and recommendation systems, and a whopping 49% in fraud analysis and investigation [6].
The Future is Now: What is Already Happening in Insurtech
The future of Insurtech looks promising indeed. As technologies continue to evolve and customer expectations shift towards more digital interactions, the momentum for Insurtech shows no signs of slowing. Key trends shaping its future include further adoption of AI and machine learning for risk assessment and automation, increased use of IoT devices for real-time data collection, and the rise of blockchain technologies for secure and transparent transactions [3].
For instance, Lemonade, a US-based insurance company, is taking the home insurance market by storm with its AI-driven model. The reason behind Lemonade's success lies in its use of technology to substitute middlemen, offering a simple, direct, and fully digital experience. The company offers a fully digital claim process, allowing its customers to make claims by simply submitting videos. They utilize AI to analyze the videos, studying verbal and even non-verbal cues, such as facial expressions, change of voice, and pauses, to accurately verify the claims. Lemonade's AI also predicts customer behavior and churn rates, allowing for more targeted marketing and impeccable customer service. Furthermore, the organization places a strong emphasis on ethical AI usage and openly addresses ethical considerations, adding a layer of trust and accountability to its operations. With Lemonade's stock price soaring more than 138% weeks after its IPO, the company has reached a $3 billion market cap, showing how much the community is excited about the new innovative approach in the insurance industry. [7]
Simultaneously, Insurtech is expected to play a crucial role in addressing emerging risks such as cyber threats and climate change. New insurance models enabled by technology could offer innovative solutions for these complex challenges, such as cyber insurance policies driven by AI-based risk assessments or parametric insurance products for climate risks based on IoT sensor data [4]. Take Traffk, for example. This innovative player in the Insurtech field offers a Data Science-as-a-Service (DSaaS) platform, which integrates data analytics, AI, and machine learning. Through this platform, Traffk empowers insurance companies to enhance their underwriting accuracy and manage risks effectively. Additionally, Traffk curates an alternate insurance information database and has even expanded into the mobile space, enabling users to handle claims and administrative tasks on the go. Traffk now has 25,000+ agents in its own and partner distribution.[8]
The Road Ahead: Challenges and Solutions for Insurtech
Despite the exciting possibilities, Insurtech also faces significant hurdles. Regulatory complexities often pose a significant challenge, especially when introducing new products or services [5]. Anti-rebating laws, the cancellation notice process, and issues around electronic signatures have all been cited as potential barriers to innovation [5]. Moreover, Insurtech companies must deal with the delicate balancing act of utilizing personal data for personalized services while respecting privacy regulations and avoiding consumer trust erosion [1]. They must also navigate the intricacies of integrating new technologies with existing legacy systems in the insurance industry [3].
To overcome these challenges, close collaboration between Insurtech firms, incumbent insurers, and regulators is crucial. Initiatives like the NAIC's Innovation and Technology Task Force represent important steps towards this collaborative approach, ensuring that innovation thrives while consumer protection is upheld [5].
In conclusion, Insurtech holds immense potential for transforming the insurance industry. Despite the challenges, the trends suggest a vibrant future for Insurtech, driven by ongoing innovation, substantial investments, and an industry increasingly open to change.
References
[1] Farrell, M. (2023, May). Insurtech: what is it and what does it mean for insurance? The Economics Observatory.
[2] Hargrave, M. (2022, September 19). Overview of Insurtech & Its Impact on the Insurance Industry. Investopedia.
[3] EY. (2023, May). How to make Insurtech investments that meet today's customer demands.
[4] Burt, T. (2020, September 29). Microsoft report shows increasing sophistication of cyber threats. Microsoft On The Issues.
[5] NAIC. (2023, February 1). Insurtech. NAIC.
[6]Deloitte, "Insurtechs - The Threat and Opportunity"
[7] Adhikari R. (2020, August 7). What does the success of Lemonade and other insurtech companies mean for the future of Insurance?
[8] Enterprise Viewpoint. (2021, October 19). Traffk: Defining the modern insurance space.