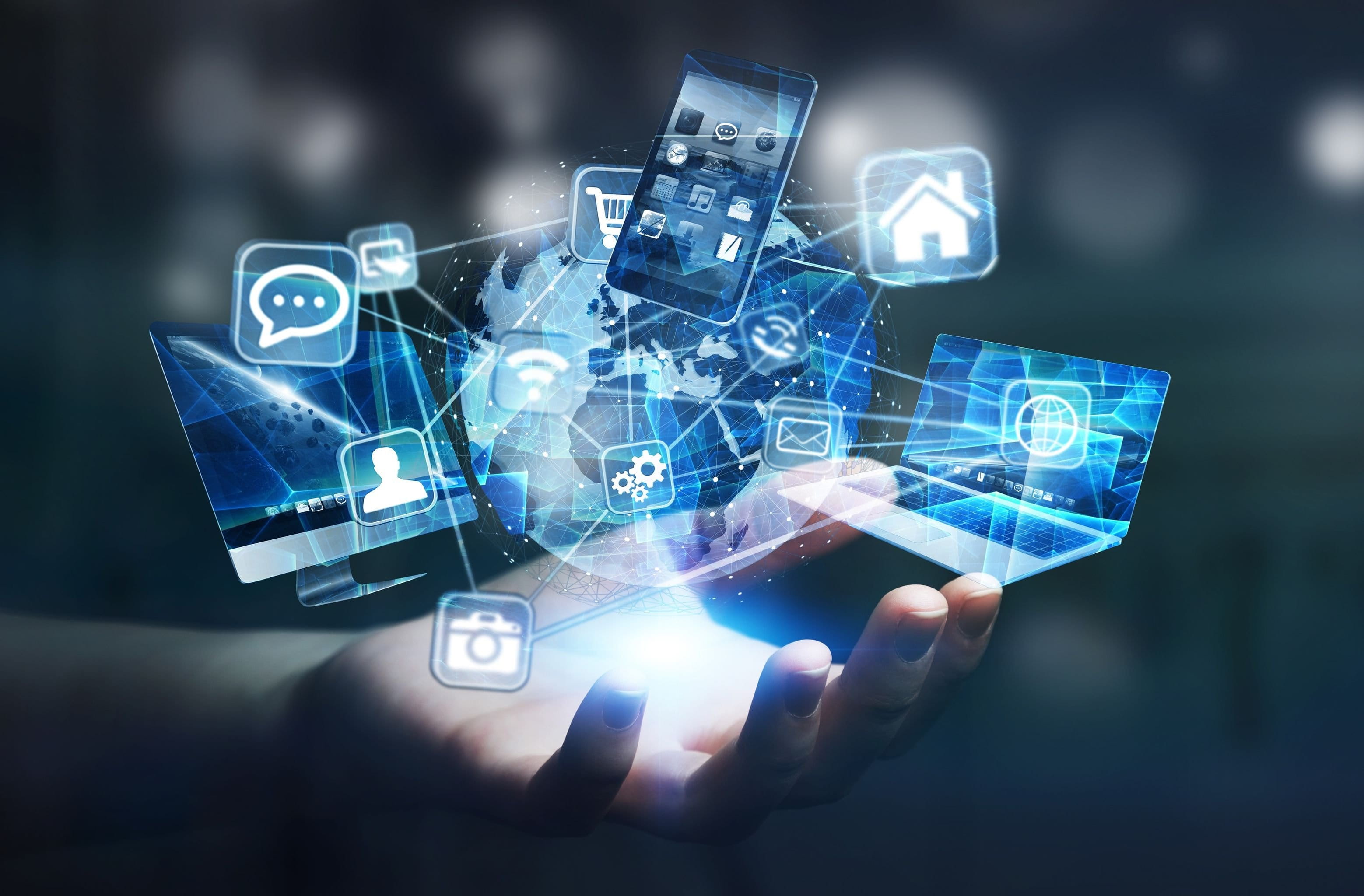 In early 2022, Frank Bignone, Global Director of Digital Transformation at FPT Software, and other global Digital and IT Leaders attended a webinar hosted by Cio Talk Network (CTN). Via this broadcast, Bignone shared valuable insights and actionable takeaways on how businesses can unlock digital measurement matrices.
Bignone's sharing is part of FPT Software's efforts to help organizations and global businesses accomplish digital transformation. The FPT Software representative focused on analyzing the biggest challenges of translating digital in practical and measurable ways, as well as proposing solutions to the addressed issues.
Making digitalization practical and measurably impactful
For enterprises in Industry 4.0, digital transformation is no longer an option but rather a necessity. The way people communicate, cooperate, and connect with businesses is shifting as advanced technology emerges. According to a recent IDC survey, over 89 percent of enterprises plan to or have already implemented an undergoing digital strategy. C-suites and business leaders are more aware that accelerating digital will give their businesses a higher chance of surviving in an ever-changing market environment.
However, the digital journey is not an easy path without obstacles. Companies may experience many roadblocks along the way, such as disconnected users' experience, lack of accessibility, or in-depth insights into customers' behavior. Furthermore, a versatile environment often comes with high expectations that under-skilled staff might struggle to adapt.
Frank Bignone emphasized three main difficulties drawn from his experience working with clients worldwide in his talk.
Digital technologies can accelerate progress towards enterprise goals by 22%, including financial returns, workforce diversity, and environmental targets [2]. Although businesses hold high expectations of their digital 'acceleration,' many lack the resources and expertise to succeed.
Companies and solution providers often inadvertently regard usability as a low priority in digital transformation. However, this ignorance makes it hard to evaluate the solutions' efficiency in solving the pain points of their target user.

Finally, the big question revolves around the true values that the firms receive when venturing on their digital journey. Accurately measuring the results generated from the implemented solutions is a riddle these establishments need to solve.




Tackling the challenges
70% of organizations will integrate augmented intelligence (AI) to Assist Employees' Productivity by 2021 [3]. Bignone, being a firm believer in the power of AI, also chose to incorporate this technology to decipher the challenges.
Every company needs data transparency and intelligent analytics to make data-driven decisions. It is crucial to establish a strong connection between the data scientists and the necessary data warehouse to achieve this. Businesses also need to facilitate employees' use of AI models to improve user engagement, hence enhancing productivity.
Moreover, he advised that before and during digital transformation, businesses should have frequent discussions with end-users, apply design-thinking techniques, and build a smooth onboarding process. Trusted research has revealed that 80% - 82% of organizations rate their onboarding approach as a critical value driver [4].
Last but not least, forming a solid foundation to ensure the right culture across departments will lead to successful digital. For instance, teams can be brought closer by holding internal social network interactions and simple specific 15-minute teatime.
On behalf of FPT Software, Frank suggested that managers should not solely focus on recruiting highly-skilled personnels, but also seek means to upskill existing employees. 91% of companies and 81% of employees claimed that upskilling and reskilling training helped to improve their productivity at work [5].
Accompany Your Future with FPT Software
In brief, the process of making digital practical and measurably impactful is faced with both external and internal challenges. Enterprises need to refine the coordination of departments while integrating the right technologies to strengthen their position in the ever-changing technological world.
As a pioneer in digital transformation, FPT Software delivers world-class technology services such as Smart factories, Digital platforms, RPA, AI, IoT, Cloud, AR/VR, BPO, and more. FPT Software is a trusted companion, committed to helping businesses accomplish their digital goals with practical and impactful digital.
Sources:
[1] https://www.ciotalknetwork.com/making-digital-practical-and-measurably-impactful/
[2] https://www2.deloitte.com/us/en/insights/topics/digital-transformation/digital-transformation-survey.html
[3] https://www.gartner.com/en/newsroom/press-releases/2019-01-24-gartner-predicts-70-percent-of-organizations-will-int
[4] https://www.precursive.com/customer-onboarding-2021-report
[5] https://www.mckinsey.com/business-functions/people-and-organizational-performance/our-insights/beyond-hiring-how-companies-are-reskilling-to-address-talent-gaps#