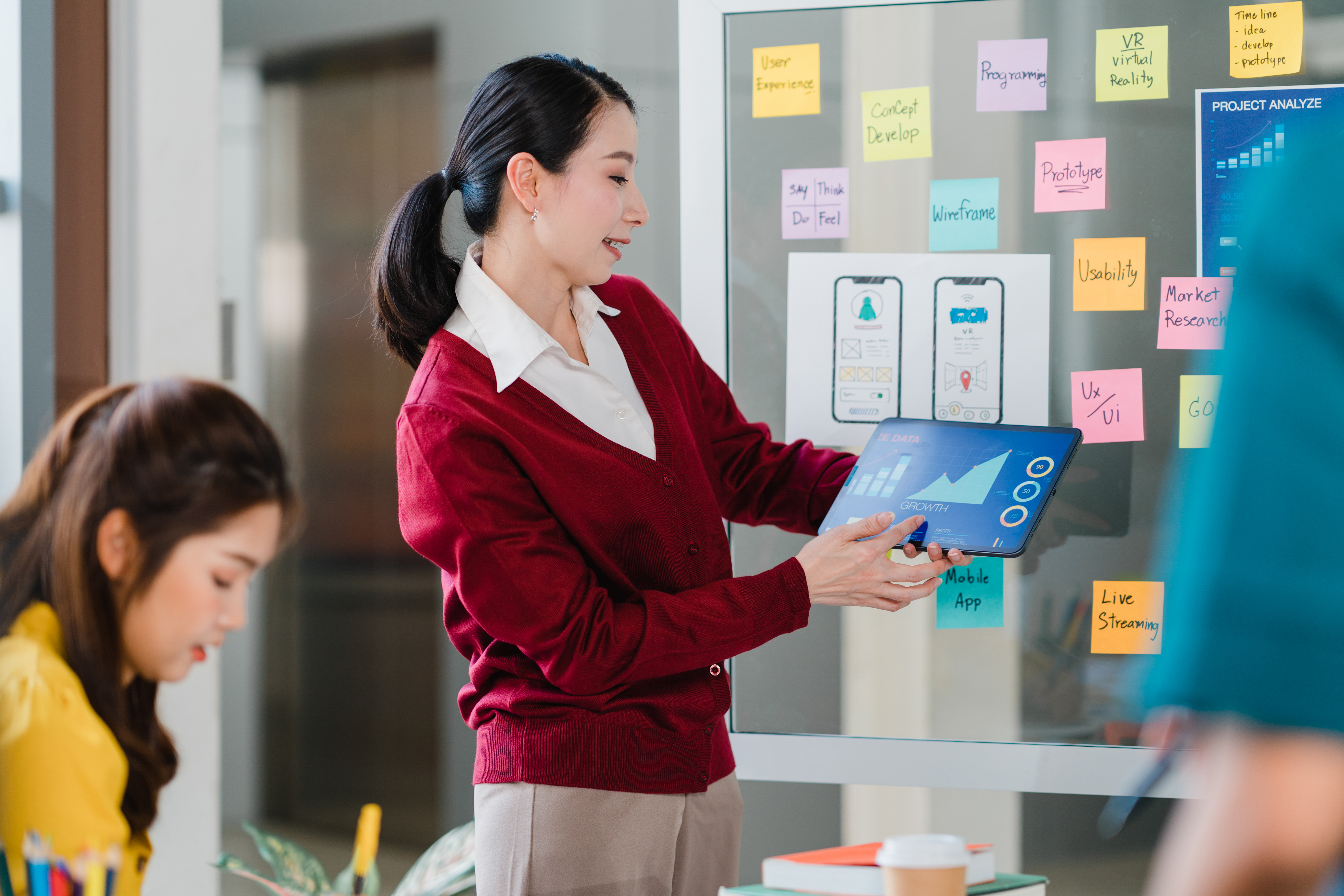 In the post-pandemic future of work, most organizations will combine remote and on-site working, paving the way for flexible and hybrid work models. Here is how Low-code solutions are the answer to empowering the workforce, enabling business agility, and reducing the burden on IT.
How the pandemic changed the picture
The enormous increase in remote working is one of the most visible impacts of COVID-19 on the labour force. According to a recent Gartner poll, after COVID-19, 48% of employees are more likely to work remotely, compared to 30% before the epidemic [1]. According to a McKinsey poll of 278 CEOs conducted in August 2020, they planned to reduce office space by 30% on average [2]. Fast forward to 2022, some organizations are already converting to a more flexible, hybrid working model.
As the pandemic resets major work trends, businesses realize the need to develop an effective hybrid-working strategy to improve employees' efficiency and empower IT democratization across the workforce. The potential benefits of such flexible work policies to an organization are a higher rate of retention, more substantial commitment from employees, and grander attractiveness to top talent.
Unlock new opportunities with low-code
Low-code tools are designed to be more accessible, even to line-of-business users who do not have an engineering degree. In a post-Covid labour market, businesses need to build a responsive organization with roles and structures designed around the outcomes to increase agility and flexibility. Low code could be the solution to such new requirements of innovation.
Stronger security


Many IT departments are overworked from supporting a partially and fully remote workforce, which relies heavily on extra tools and the ability to address security concerns. IT teams already use low-code to create speedy software integrations (linking apps to flow data easily) and sophisticated automated procedures. In a survey on global low-code application adoption for 2021, Statista found that ⅓ of the respondents consider data security and visualization are the key uses of low-code, followed by process automation and e-commerce apps[3].
Better productivity




Low-code platforms will empower teams across the enterprise to plug gaps in their tech stack and create customized procedures tailored to their specific requirements. Line-of-business teams will boost the ROI from their tools by building out their operational processes rather than continuing to purchase new point solutions. They'll be able to focus on more strategic goals and increase productivity by leveraging low-code automation to organize their time-consuming day-to-day tasks.
Higher flexibility




In addition, teams can make a quantum leap in adapting to changing market conditions and reinventing their operations by combining low-code platforms with the composable enterprise model. Low-code platforms, for starters, will empower internal teams to address their IT skill gap. Employees from various departments, from HR to sales, may construct applications without writing a single line of code or knowing what Python, Java, or C# are. At the same time, IT specialists can leverage the technology to create sophisticated applications faster. Second, teams will change their technology stack from hard-coded constraints to a modular, infinitely adaptable toolset.
Faster time-to-market


Companies today can no longer afford to spend months creating software: product delivery speed has become one of the most important strategies for businesses to stay competitive. According to Forrester's latest research, 50% of firms claim they employ a low-code strategy because it offers the fastest delivery time compared to other approaches [4]. Low-code development allows developers to quickly create minimal viable products (MVPs) to test concepts and client requirements before signing off on features and functionalities that may not solve customers' needs. One of the keys to minimal code's success is enabling app visualization or modelling, permitting quick modifications to solutions and products.

2022: a low-code-enabled workforce
According to IDC analysts, low-code developers are growing at nearly 3.2 times the rate of the overall developer population. In the next four years, it is estimated that 500 million apps and services will be built by "low-coders." [5]- that's more than the previous four decades put together!
The future of work is changing, and low-code is at the forefront of this shift. Software development has evolved from being primarily in the hands of IT to being at the heart of the business. Low-code development platforms should give IT the tools to develop and deploy business-critical solutions faster. Still, they should also provide industries with the tools to construct solutions that fit their goals appropriately and responsibly. In solution development, the future of work is at the crossroads of business and IT collaboration.