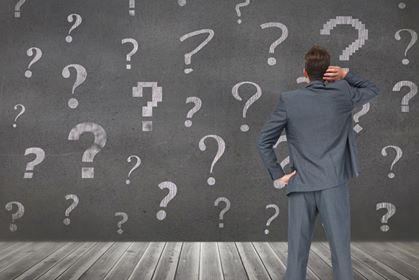 The COVID-19 pandemic has been resulting severe impacts on global economy and business operations. Yet, it helps enterprises to realize how vulnerable they are and what should be prepared to cope with similar events in the future. Strengthening resilience might enable businesses to survive, but in order to thrive in such challenging situations, agility is a must. Low-code provides the path for organizations to better manage in uncertain times while still be able to flourish.
---

Create, test, improve, repeat
In times of great uncertainty, projects that take months or years to launch the final products can be a danger for business' development, as the current state of everything is very fluid. Yesterday's idea might be no longer appropriate for today's situation. Therefore, instead of focusing on preliminary research and dig deep to market or customers' demand, it is essential for organizations to conduct a hypothesis-driven approach, in which more prototypes, POCs and minimum viable products are created, launched and continuously improved to best fit users' requirements.

Low-code allows ideas to be tested and iterated quickly, thus promoting continuous application innovation. For example, New York City's coronavirus information portal was set up within 72 hours using low-code platform. When the pandemic escalates, the city has created a website where people can report how they were affected, or a system to manage donations of medical equipment, both were rolled out in just a few days. In response to the COVID surge in Europe, Bexley Health Neighbourhood Care, a division of UK National Health Service (NHS) has also quickly developed a back-office staff tracker application that enables daily health check-ins by staff. Later, additional features such as checking staff's availability to work or resource allocation, incidents reporting, etc. have been added for better management.
Transform business models
The traditional method rarely works in uncertain times. Upon how enterprises shall response to the COVID-19, Brian Cornell, Target's CEO, recently said: "It's a very unique environment that none of us has seen before, and there is no playbook for how to react in this environment. We're writing the script each and every day". With the ability to quickly turn ideas to apps, easy integration to legacy systems, many companies are writing the new script by shifting their business models through low-code to either alleviate the negative influences or gain the upper hand on competitors.

Retail is among industries that have been hit hard by the pandemic. In the post-COVID world, consumers' shopping behaviors are expected to change in profound ways, as they will be increasingly more comfortable with online ordering. This forces retailers to shift to or pay more attention to e-commerce platforms to retain and attract customer. Low code is ideal for such missions as it offers enterprises the ability to speed up the development and enhancement of digital assets.

Not only retails, the technology also empowers firms in other domains to overcome the challenging time by helping them realize business opportunities. In April, Lucro Commercial Solutions, a leading credit union services organization launched an application in less than a week to support small businesses in applying for critical pandemic-relief loans through the U.S. government's Paycheck Protection Program. The app has made it easier for borrowers to handle documentation services, enabling Lucro to compete with larger lenders in the government loan program.
Tighten the belt
Expenditure reduction might not be a recommended way for enterprises to deal with uncertainty in the long run, but it is one of the most common, and probably easiest plans to implement when you don't know what tomorrow holds. Low-code helps firms to reduce financial burden in two ways. First, as the technology does not require solid programming expertise, non-IT departments, to a certain extent, can develop an application on their owns without the involvement of vendors. The workload of IT staff also decreased significantly, allowing employers to maintain core team only to focus on high-value projects. Second, as low-coding contains minimum amount of hand-coding, it is less likely to suffer bugs or technical errors. Additionally, low code platforms help to save up to 90% of development time in some cases according to PathFinder. This approach, hence, drastically reduces maintenance and development costs for business owners.
Read more: Low-code to Solve Financial Service Players' Problems

No one knows whether there will be another pandemic in the years to come. But as an old saying goes, uncertainty is certain. The only way for enterprises to cope with rapid change well is to enhance agility and adapt swiftly. At first, low-code might give an advantage for those still struggling with the new normal. Later, it fosters businesses' continuity and innovation regardless of any circumstances.


Source: thenovolab