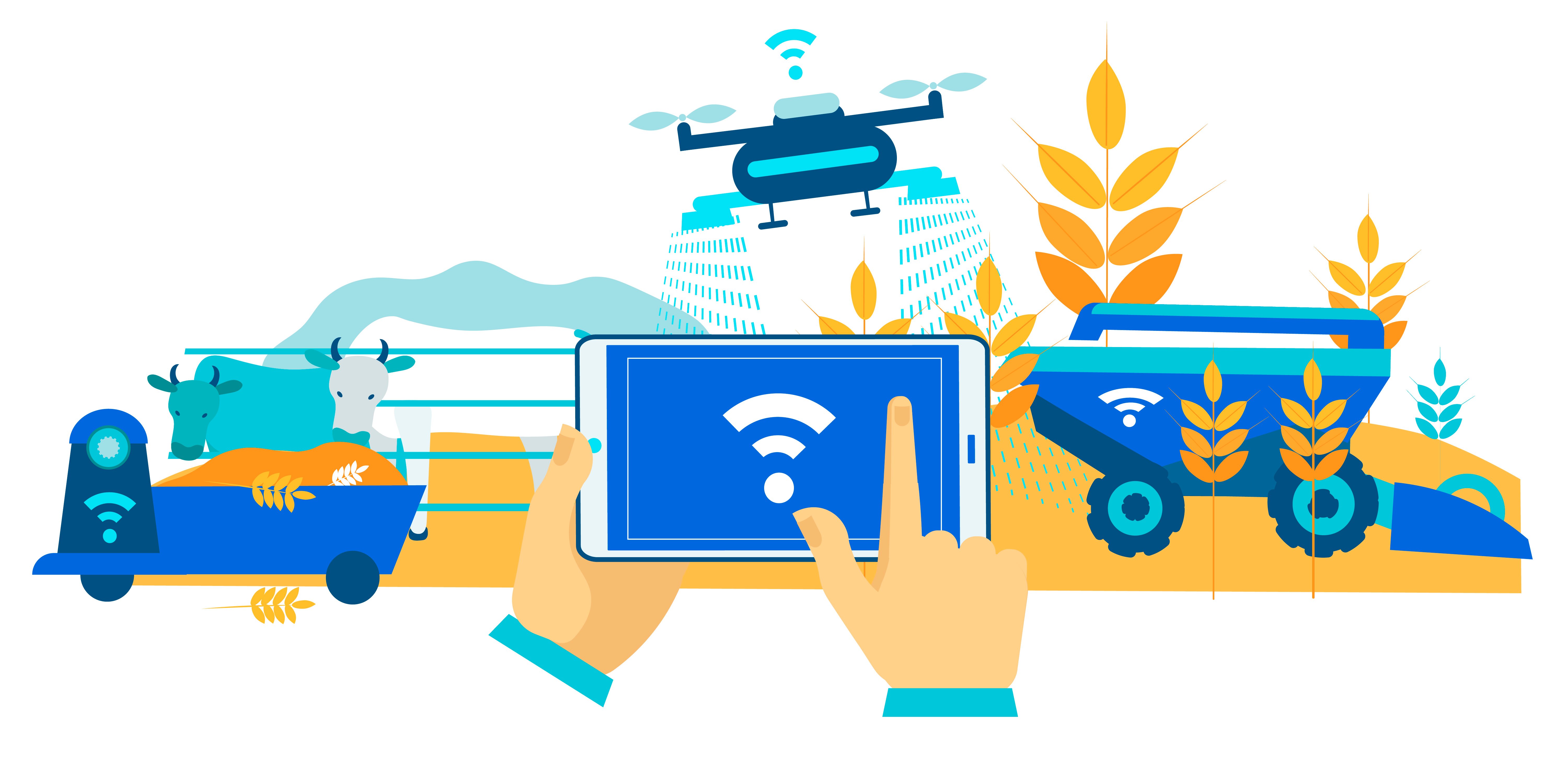 The global trade of goods is now vibrant than ever before, especially food. The consumption of Australian beef in the US or Alaska seafood in Europe is pervasive thanks to the efficient global logistics system. To ensure fresh and best-quality foods, reefer containers are often used by shipping lines while road transportation companies use refrigerated trucks. The goods are also stored in the cold storages to ensure critical environment conditions.
The Problem
According to the report from the World Resources Institute, USD 750 billion worth of food is wasted and perished every year. It is mainly attributable to poor transportation conditions, i.e. below-standard temperature and humidity. The amount of perished foods makes up one-third of global food production and is equivalent to 1.3 billion tons each year. Apart from the tremendous waste of food, it also has environmental implications. 3.3 gigatons of carbon dioxide was emitted from perished foods, which is equivalent to 7% of the global emission, according to the United Nations' Food and Agriculture Organization – FAO. Additionally, 10-25% of U.S total liquor import is spoiled due to high temperature during transportation. 20% of global drugs are substandard and eliminated due to poor temperature condition during shipment. For the pharmaceutical industry alone, the damage can be up to USD 35 billion each year.[1]
Apart from damaged goods, shipment companies, providers, manufacturers and imports - exporters also face reputational damage. For example, Sorting Table, a California-based importer of luxury wine, received a container of substandard Italian wine due to poor temperature conditions. Although the quality of wine did not change much, the company decided to wipe out the shipment to keep its reputation.[2]
Insurance premium for refrigerated goods is high due to the potential risks induced by human errors (lack of continuous monitoring and inspection) and equipment error (the breakdown of the cooling and monitoring equipment). Sometimes, it may result from the intention of energy saving from the shipping agencies. On average, the cost of international insurance for refrigerated meat is 2.62% of the shipment value. [3]
(Related: Blockchain Solutions in Pandemic Time)
The Solution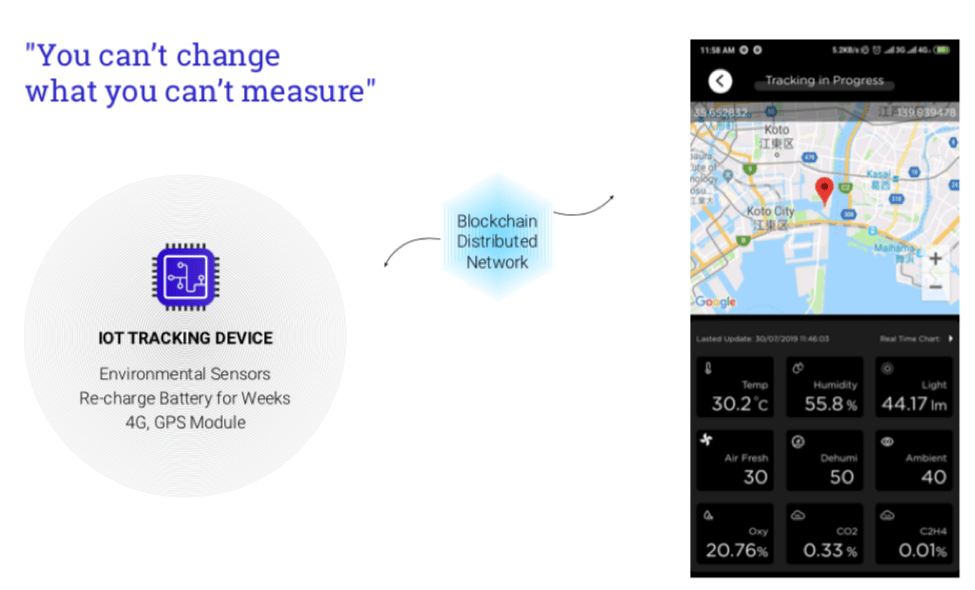 Figure 1: Operation of IoT on Blockchain and screenshot of the environment monitoring app
Monitoring, measurement, evaluation, loophole detection and enhanced supervision are some of the ways to mitigate the damage. The solution to this problem is the use of IoT devices to monitor the environmental conditions and constantly send data to the supervisors. Data on environment conditions during goods shipment is a crucial and valuable digital asset.
Blockchain technology can help to leverage IoT devices and allow more secure and transparent information tracking. The collection and management of data sent from sensors are now performed by all stakeholders rather than a single party, such as the shipping line. In particular, each IoT device is a part of the peer-to-peer network. Data is shared across different storage devices owned by shipping lines, customers, insurers, and banks.
The Benefit
The benefits of Blockchain application are:
Tightened data security: The data is decentralized instead of being stored in one single location. Therefore, it is much more difficult for hackers to attack the system or alter the information.
Investment cost reduction: Investment in a secure data storage system from an IoT device is costly, especially for a single company. Investment in the Blockchain system will be much more cost-efficient and is evenly allocated to different stakeholders.
Customers of shipment service can engage in the process: Customers can install their own IoT devices or share these devices with the Blockchain-based data-sharing network.
Higher data credibility: Data on the blockchain cannot be illicitly changed or deleted. As a result, the investigation into the causes of goods damage can be quicker and more reliable. This helps to place heavier responsibility on the shipping agencies, reduce insurance cost and can serve as the proof during conflict and legal proceedings. Furthermore, as it is highly reliable, such data can be used in Data Analytics for evaluation and analysis to improve the efficiency or act as input for AI applications in Logistics. [4]
Reduced investment cost in refrigerated containers: Some products, such as drugs, do not require strict temperature conditions. However, shipping lines still use refrigerated containers to comply with the Good Distribution Practice (GDP). If refrigerated containers can be replaced by normal containers with IoT tracking and data storage on Blockchain, it can enable companies to save costs while still adhering to GDP. [5]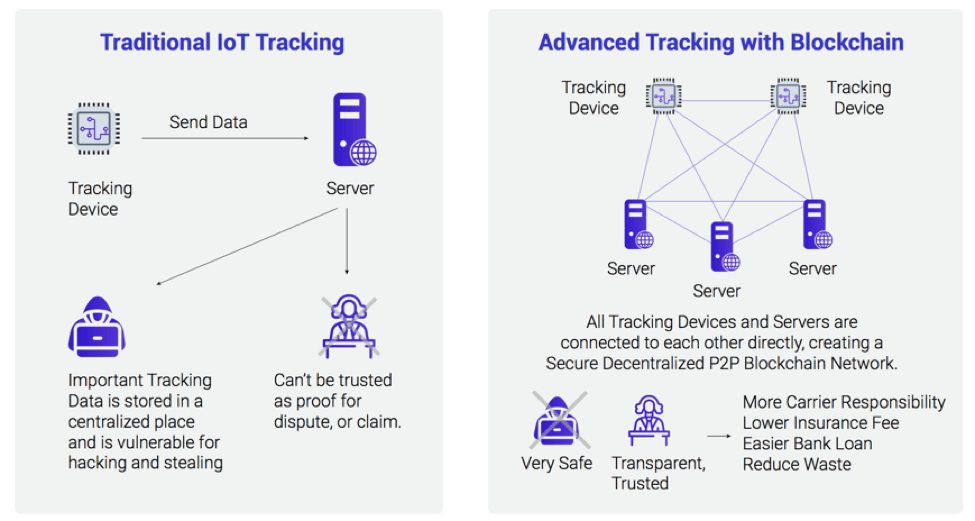 Figure 6: Comparison between conventional data tracking and storing method and Block-chained based system
Practical Application
This approach has been adopted by various large and reputable carriers. For instance, Maersk Line installed sensors in their 270,000 containers, which use mobile phone cellular networks to send data.
Some countries, such as Australia, New Zealand have set standards on the use of high-security storage and tracking methods for food wholesalers, exporter and importers, i.e. Australia, New Zealand (FSANZ). Paper-based information storage is no longer relevant and many companies and rushing for digital application in their business activities.[6]
SAP, a software multinational company with offices in more than 180 countries and 97,000 employees, successfully trialled a Blockchain – and IoT-based solution to track and manage the pharmaceutical supply chain in 2019. IBM, a multi-sectoral technology company with operations in 177 countries and 350,000 employees, developed a service that allows easy connection between IoT devices and Blockchain [7]. The global carrier DHL trialled Blockchain application in tracking and storing information on the transportation of pharmaceuticals.[8]
The Swiss Post developed an IoT device called Thermo Care to monitor the temperature of pharmaceutical drugs. The data sent from ThermoCare is stored on Blockchain and can be tracked and checked by the customer, quality assurer and insurer. [9]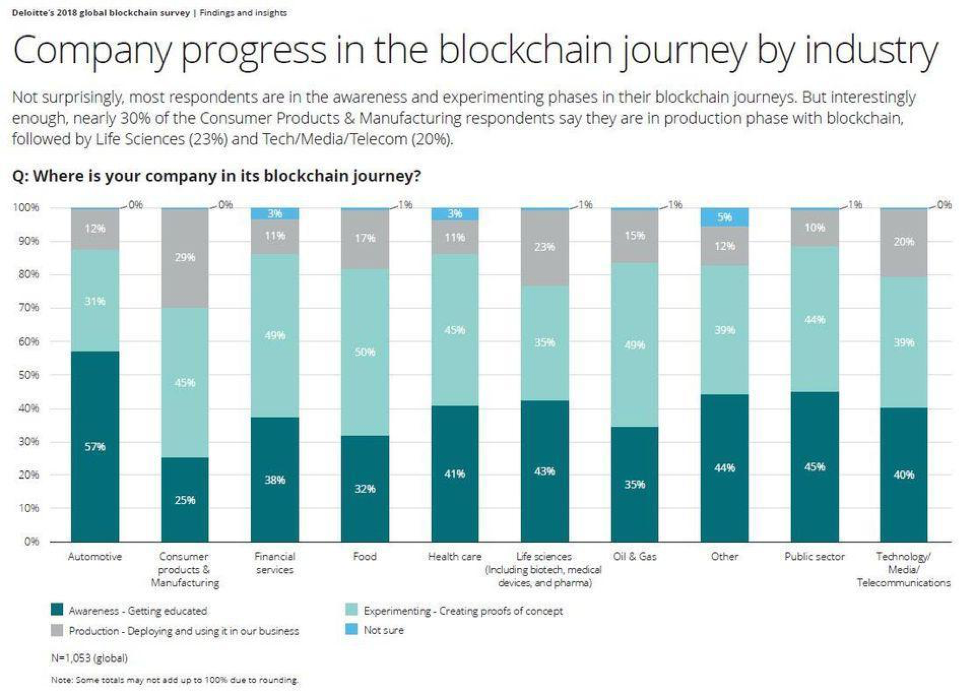 Figure 7: Interest of enterprises in Blockchain technology [10]
According to a study by Deloitte, the consumer products and manufacturing industries are leading in term of Blockchain application. By 2020, the consumer product industry will spend USD 40 billion on IoT, Blockchain and technological service. Such companies as Carrefour, Dole, Driscoll's, Golden State Foods, McCormick & Co., McLane Co., Nestlé, ShopRite - Wakefern Food Corp., Topco Associates, The Kroger Co., Tyson Foods, Unilever and Walmart have formed an association to apply Blockchain in the connection and sharing of data sent from the monitoring system.
These figures evidence the huge potential of Blockchain and IoT application, especially in tracking the shipment status, which is being studied and put into practice by many companies.
(Related: Simplify Blockchain Security via Examples)
Products and services
Blockchain CoE, under FPT Software FWI, has completed the PoC for an IoT device that can monitor temperature, humidity, light indicator and GPS coordinate and send these data via 3G/4G mobile network. This device runs on battery and is capable of working continuously for many days. Its main difference from other IoT devices is the ability to directly connect to the Blockchain system without any intermediary server, maximizing the security.
Blockchain CoE aims at:
Providing Blockchain solution to manufacturers and providers of IoT devices
Providing both hardware and software, or software only at the request of customers.
References:
[1] Food supply chain: Trends to know if you are dealing with food logistics!
[2] Heat Damage & Fine Wine
[3] Online Cargo Insurance Rates for Instant Coverage
[4] Insurance sensor policy simplifies shipper damage claims
[5] Temperature Sensors in Cargo Containers Making Insurance Claims Easier
[6] Heat-Proofing Cold Chains With Blockchain
[7] IoT could be the killer app for blockchain
[8] Perspectives on the upcoming impact of blockchain technology and use cases for the logistics industry
[9] Swiss Post Revolutionizes Pharma Shipments With Blockchain And The Internet Of Things
[10] Top 10 Ways Internet Of Things And Blockchain Strengthen Supply Chains