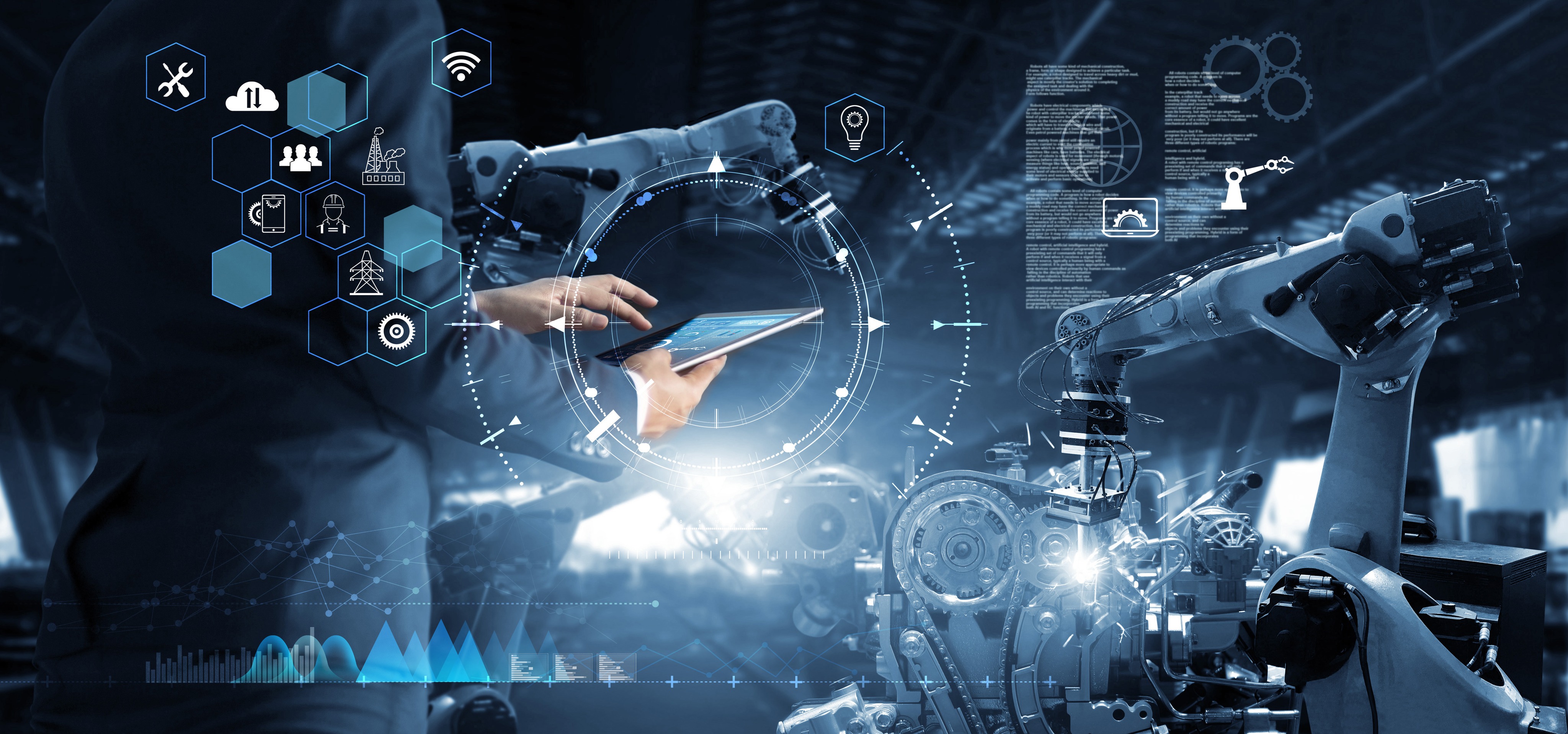 Move over Robotic Process Automation (RPA); a new kid is in town – HYPERAUTOMATION. Gartner has selected hyperautomation as one of the Top Strategic Technology Trends for 2022 [1]. Instead of RPA single task-oriented projects, it creates sophisticated, driven automation. Hyperautomation creates a technical toolbox that incorporates more than just one solution. The approach develops an understanding for the entire organization with Strategy, process redesign, technological tools, and prioritization of collective initiatives.
Evolution of Hyperautomation
Hyperautomation is a relatively new term created in 2019 by Gartner to introduce a new approach to automation. The idea of Hyperautomation started with reviewing the issues with RPA. RPA is an excellent productivity tool that mimics specific activities. The best places where RPA was successful are with processes that are well defined, repeatable, structured data, and with standard business rules. But if there is a deviation or waste in the process, RPA is unsuccessful. RPA projects fail because of automating inefficient processes or lack of processes. The process issues cause around 27% of users not to adopt RPA because it is usually implemented in isolation and is causing fear among workers [2]. The isolation creates problems with scaling and manageability. These issues lead to projects failing and a 70% loss of benefits and ROI [3].
When organizations start to see the issues with RPA and the unpredictability in the environment, many have turned to Process Optimization that combines process improvements with RPA to optimize the processes. Lean Six Sigma (LSS) techniques allow for analyzing the process and involving end-users to analyze the process and identify process improvements and automation opportunities. Instead of completing RPA projects in isolation, this allows for a Lean Six Sigma approach to fix the processes before automating and creates a structured approach to implement the automation. Organizational Change Management (OCM) techniques are used with LSS to ensure end-to-end business engagement to increase user adoption and employee satisfaction.
Intelligent Automation (IA) is introduced with Process Optimization as the next step along the journey. IA adds AI tools to RPA to achieve improvements that cannot be achieved with RPA alone. IA can use unstructured data and variable rules that RPA cannot. It creates an environment to process higher functional tasks requiring reasoning and decision-making.
At the end of the journey roadmap, hyperautomation has been introduced. It is a new approach to automation using a technology toolbox. The new school of thought adds a structure to process understanding and optimization to transform beyond automating processes.
Hyperautomation benefits
By integrating process mining, RPA, IA, AI, and Machine Learning (ML) into a toolbox, Hyperautomation enables end-to-end process redesign, automation, and monitoring. With the integration comes a higher ROI and impactful transformation to an organization. Beyond these two benefits, Hyperautomation also provides:
Structured approach for future improvements and technology

Automating optimized processes at a quicker rate

Improved efficiency

Increased employee satisfaction and morale

Collecting more structure and unstructured data to offer advanced analytics

Creating more value-add tasks

Mitigating adoption risks to increase compliance

Improving insights with better data

Manageable environment

Scaling and growing at a faster rate

Providing agility to adapt with market and employment changes

Prioritizing future process improvements and automation

Better engagement between IT and the business
Hyperautomation provides a more robust path forward by removing stalled initiatives and competing objectives between departments. Instead of a 20% lack in strategy, the environment becomes a place of collaboration versus competition.
How to get started with Hyperautomation
Before jumping into what technologies to use, a few things need to be done first to get started. It can be overwhelming to figure out the right place to begin hyperautomation because you want to ensure success. The best place to start is to remove the thinking of just implementing task automation in isolation. There is a shift to think from one piece to the whole organization. Instead of just looking at one or two processes, it looks at the entire organization through a wider lens.
You first need to start with building out the Strategy. Get clear on what business problems need to be solved and the goals for the future—understanding where you want the organization to be once you have the clarity on where you want to go. You need to understand the current state to know where things are today. What issues has RPA caused, and what was missing with the RPA deployment. LSS techniques and process mining tools help with understanding the current state.
After clarity on Strategy and the current state, you can start Process Optimization with LSS techniques and process orchestration tools. The hyperautomation toolbox comes in handy here. Developing a Future State that includes the right technology tools allows you to create a roadmap. The roadmap will help you to prioritize and organize all improvements. By completing process improvements with technology improvements, you can move faster to optimize the process.
Are you ready to bring hyperautomation to your organization? Through hyperautomation, organizations can achieve operational excellence to stay competitive in today's market while also cutting operating costs.
Sources
[1] Top Strategic Technology Trends for 2022
[2] These American workers are the most afraid of A.I. taking their jobs
[3] Black Belts + Machine Learning Can Be a Powerful Combination