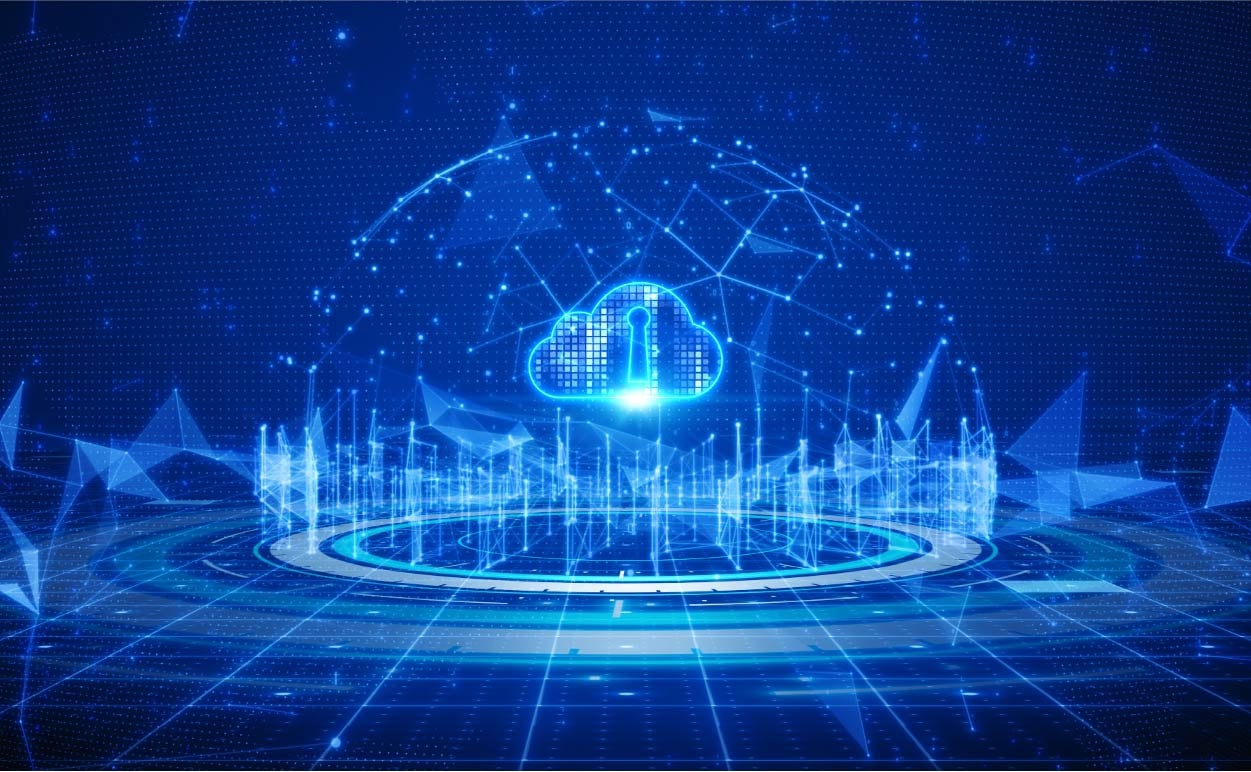 The adoption curve of hybrid cloud has been on an upward trajectory, especially during uncertain times.
---
Cloud computing is no longer a nice-to-have technology for greater accessibility, scalability and resilience. The cloud has become an inevitable tool for empowering organisations' digital transformation due to its manifold benefits over conventional on-premise systems. As the decision of whether to move to the cloud is settled, the next question would be ''private or public''?
The answer is a mixture of cloud services, or hybrid cloud, that enable firms to leverage the best of what a public or private cloud has to offer while mitigating the risks of choosing only one environment. Mordor Intelligence has estimated hybrid cloud to be 145 billion by 2026, at a CAGR of 18.73% from 2021 to 2026 [1].
A hybrid-cloud infrastructure emerges as the de facto way of operating
According to a Harvard Business Review survey, the principal strategy for firms of all sizes today is a hybrid-cloud setup [2]. Hybrid cloud is not simply ''a combination of public and private'' and its ability is not limited to bursting a workload from on-premise to off-premise on demand [3]. Hybrid cloud is the joined allocation and management of organisational resources, with services transferred and consumed in a consistent fashion across several environments.
Deploying workloads flexibly
The hybrid cloud model opens the door for flexible deployment of workloads. Businesses can allocate workloads to the environment that they can benefit the most. Organisations can rely on private cloud environments for their IT workloads and complement the infrastructure with public cloud resources to accommodate occasional spikes in network traffic.
Advancing security
Large enterprises, especially those who attach great importance to IT security like banks, weigh the cost and agility benefits of public cloud against a wide array of risks. According to a survey by IDC, one of the most popular concerns associated with public cloud is security as they share sensitive data, applications and other resources with potentially thousands of other users. Hybrid model allows firms to gain stricter control over their mission-critical and sensitive business data. Business leaders can decide which services and application should remain private and which should be accessible on the public cloud.
Reducing costs
Let's face it. Cost savings is one of the primary reasons for almost every technology initiative. Amid the prolonged COVID-19 situation, reducing costs would continue to remain a key determinant for embracing a hybrid cloud strategy.
According to Business Insider, companies waste US$62 billion on the cloud because they have the wrong idea of how much cloud capacity that they actually need [4]. The hybrid cloud environment means enterprises can house their core and sensitive data on private, on-premise services while offloading less critical ones to the public cloud. When demand surges, firms adopting a hybrid cloud approach can only pay for the cloud resources they use, hence, avoiding huge capital expense.
Supporting a remote workforce
As the COVID-19 pandemic has upended global business turns, the future of work is not about where the workforce is, but rather, how quickly they can move.
In the abrupt event of remote work, organisations need infrastructure that can be automatically scaled in any region of the globe. Private cloud alone cannot meet such requirements. That's where hybrid cloud steps in. Sensitive business data safely reside in the company's private on-premise servers while their remote and distributed employees can still gain access to less critical data through the public cloud from any location.
Closing thoughts
Adopting hybrid cloud will soon become a strategic imperative for all companies - both large and small, across industries - because it harnesses the potentials of both public and private cloud service models.
Reference
[1] Hybrid Cloud Market - Growth, Trends, COVID-19 Impact, and Forecasts (2021 - 2026). Mordor Intelligence
[2] Adopting Hybrid Cloud Becomes a Strategic Imperative. Harvard Business Review
[3] Six Questions To Ask When Evaluating Hybrid Cloud Solutions. Forbes
[4] Companies waste $62 billion on the cloud by paying for capacity they don't need, according to a report. Business Insider