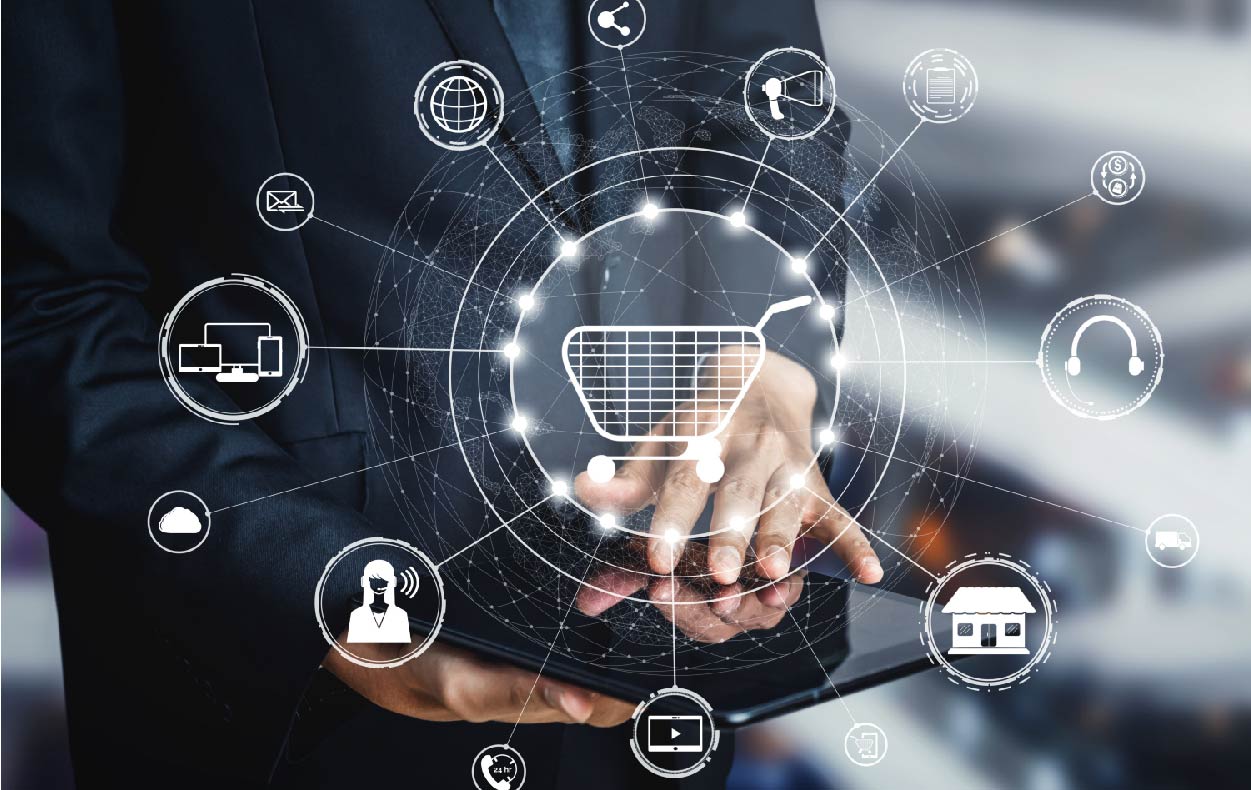 A closer look at how retailers can make use of technologies to facilitate customer experience.
---
Since the advent of e-commerce as an online shopping platform, brick-and-mortar retailers have regarded it as a threat. Such a concern has triggered a dynamic and robust shift toward digitalization. In this turbulent year, the retail sector even experienced more significant disruptions. Indeed, according to IBM's US Retail Index, Covid-19 has accelerated the shift from brick-and-mortar stores to digital shopping by approximately five years. Here are some thoughts on how technological advancement could change the face of retail.
Augmented reality as an appropriate response to lockdown orders
Direct contact with the product is the merit of retail. Or at least it was. The advent of the Covid-19 pandemic, followed by lockdowns and stay-at-home orders, forced retailers to close their physical stores temporarily. AR-based tools were subsequently employed by retailers, allowing customers to try on accessories from the comfort of their homes virtually. For example, utilizing AR, a global jewellery brand enabled customers to preview the earrings directly on their ears. At the moment, with several brick-and-mortar stores re-opening, still, some retailers rely on AR to help customers digitally test out their products without being exposed to risks associated with physical touch.
According to a Harvard Business Review article on the global retail landscape, the next stage of augmented reality would be a gamified social experience. There would be an accelerating trend over creating gamified retail experiences to connect with customers and promote brands. First movers like Burberry, Chanel have already pursued this strategy to win customer loyalty. Notably, Burberry partnered with Snapchat to launch an in-store gamified experience, enabling players to see the animals around them come to life.
Big data as a real blessing for retailers
Retailing is almost by definition a big data sector. Consumers have increasingly become walking data generators. They leave a data trail every time they purchase a product or service using their credit card, search the web or send a text message. Soon aware of the fact that retail is a hot market for big data analytics, retail giants have already leveraged big data to gain consumers' purchase behaviors insights. For instance, Kroger, one of the largest retailers in the United States, took advantage of the data on the shopping behaviors of its over 40 million cardholders to send them personalized coupons.
Big data is also conducive in helping retailers determine when prices should be adjusted. For example, a technique called "markdown optimization" provides valuable insights on consumer behaviors based on recent trends, and gives recommendations on the ideal price discounts for products and services during clearance. By adopting this technique, retailers could gain the best profit margins possible.
Still, to maximally take advantage of these potentials, managers should adequately cope with some challenges. Business leaders might have a tendency to assume that bigger data means better data. Although a dataset might comprise of thousands or even millions of observations, this does not mean that such a dataset is error-free. Business leaders therefore, should not dismiss their gut feeling and treat big data with great caution.
Internet of things (IoT) as a disruptor of the retail sector.
Lastly but not least, IoT continues to represent a valuable opportunity for retailing firms to establish a massively enhanced ecosystem connecting digital and physical worlds. IoT-powered facial and object recognition solutions are expected to provide retailers with data for real-time analytics such as store traffic, consumer demographic profiles, which can help firms with staffing, traffic flow, merchandizing, etc. The 2019 survey by PwC revealed that 42% of retailers accelerate their decision-making processes using IoT.
Another area that IoT-based devices could improve in the retail environment is security. In the survey by PwC, 40% of the surveyed retailers expect to enjoy the security enhancement benefit that IoT offers. In addition, IoT solutions enable tracking assets in motion. Adopting IoT, retailers can monitor and report the exact environment, location, and handling of shipments from a factory to a retail store or customer destination. Such an ability provides retailers with real-time information concerning the handling of an order with it's en-route.
During uncertain times, retailers hesitant to embrace new technologies are likely to open the door for competitors to swoop in. This calls for the recruitment of analytics talents and engineer and a stronger emphasis on customer-centered digital experiences.
Interested in more technology articles? Click here to learn more!
References
Bradlow et al. (2017). The Role of Big Data and Predictive Analytics in Retailing. [Link]
Dekimpe (2020). Retailing and retailing research in the age of big data analytics. [Link]
Harvard Business Review (2020). How AR Is Redefining Retail in the Pandemic. [Link]
PwC (2019). Retailers are sold on IoT. [Link]