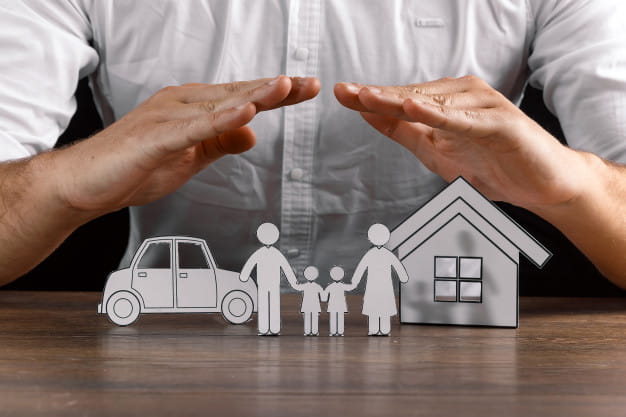 The pandemic will certainly end, but how should insurance companies prepare to operate after that? Digitalization might offer the answer.
The coronavirus pandemic has exerted unprecedented and remarkable impacts on the whole economy, bringing business activities to almost a standstill. Given the highly complex nature of insurance sector, the industry has no other option than finding alternative ways to adapt and reorganize after the pandemic. Digital adoption, unsurprisingly, has been touted as a priority for recovery acceleration.

Digitalize interaction with clients
The large-scale lockdown and social distancing order has negative impacts on sales activities of insurance firms and agent network, who usually rely on conferences and face-to-face meetings with clients in order to sell new business. Virtual selling solutions are proving to be a game changer by providing a safe, fast and easy way to communicate with customers. These platforms can be easily accessed through web browsers or mobile applications, enabling agents to do more business and open up new lines of direct sales.
Check our latest remote-sale solution akaMeet here.
It is reported by FWD that across the border in mainland China, online sales and service channels have experienced a massive spike in traffic- an estimated jump of 200-300%1. Apart from online platforms, social media is also witnessing an increase in inquiries as consumers are getting accustomed to digital access. This channel allows insurers to stay connected with customers, provide live support while promoting existing product portfolio and new offerings.
Optimize internal operations
With the global crisis, the focus of insurance firms now falls on how to sustain operations regardless of external circumstances, rather than growth strategies. The technology enabling remote working is helping many companies to lower reliance on physical facilities and interactions among people. Yet, in order to sustain the efficiency of this new working model, it is essential for managers to maintain clear, effective and frequent communication with staffs, so as to keep team spirit high and timely address issues affecting progress against deliverables.
Automation is also a critical factor to accelerate insurers' recovery journey. Those with more advanced digital underwriting, claims and administrative steps are in a much more favorable position than others, since many customers have low tolerance to non-digitized process these days. Simplify and quicken the procedures through automation will not only allow the consistency of higher service quality but also reduce training needs for new employees and create greater cost efficiencies.
(Read more: Artificial Intelligence in Insurance Industry)
Cyber-risk management
The massive shift to digital interactions, online platforms and cloud-based operations as consequences of the pandemic has put insurers at high risk for cyber hack. In order to quickly recover after the crisis, it is crucial for insurance firms to enhance defensive capabilities to keep business safely functioning in the "new normal". Predictive risk management technologies such as security intelligence platforms, analytics for detecting malware and suspicious network behavior would help to reduce the risk of cyber-attacks. Yet, in the long run, a major reform of the digital business system is highly recommended for insurers to stay ahead of any catastrophes.
Though the last few months have been challenging for humanity generally and businesses particularly, it also helps us to realize the benefits of technology and how we could leverage those advancements to survive through future crises. As economies are still reeling, like any other industries, digitalization is the new optimization for insurers. Only those who become digital first and retain the habit will be able to lead the race.
Talk to our experts and discover how to accelerate your firm's recovery journey!
References
Yvonne Lau (2020). Will digital be Hong Kong's driving force post Covid-19? [Link]