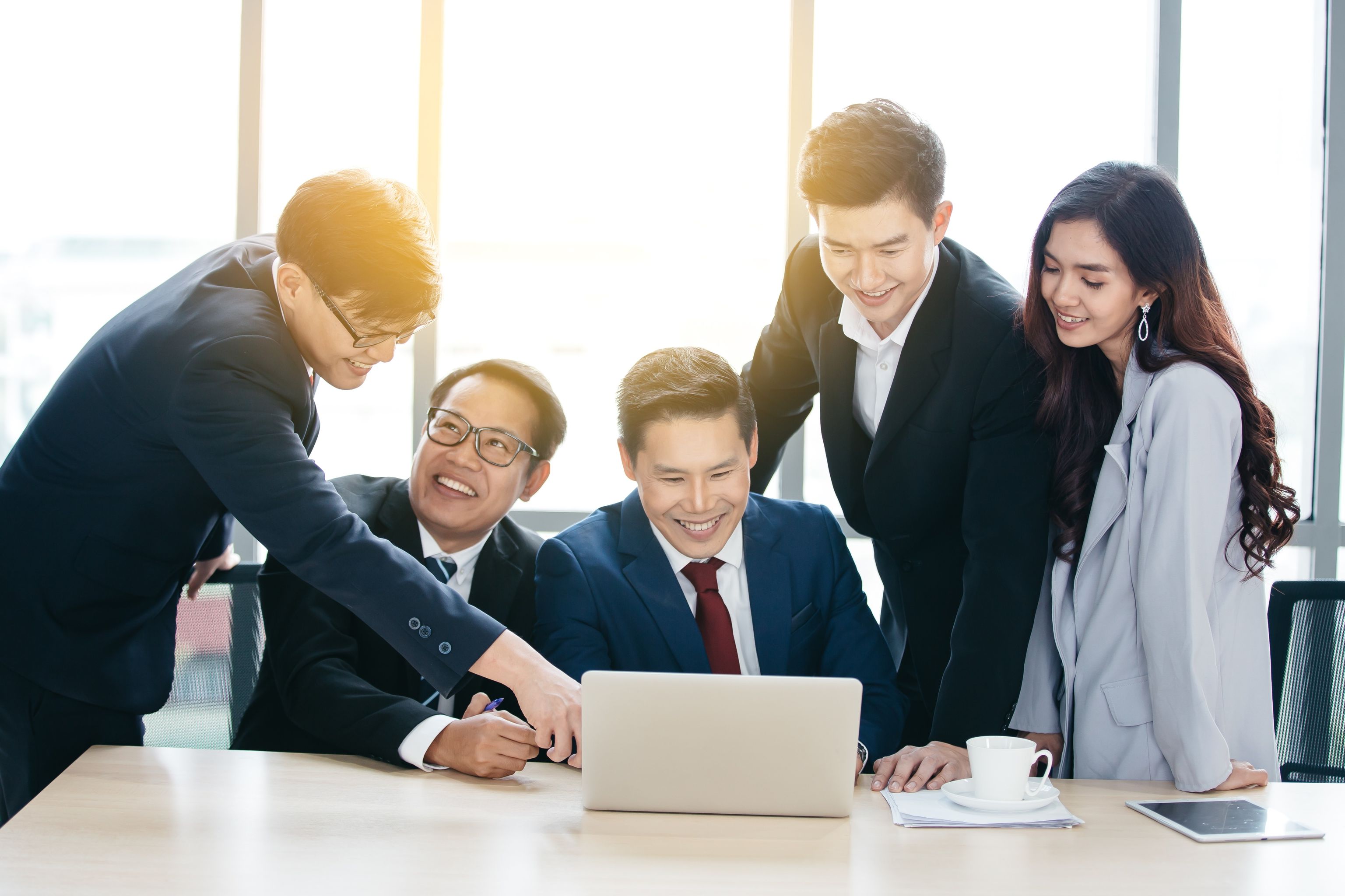 S/4HANA is designed to help companies manage business process flows in all areas of the organizations, allocate resources better, and increase the long–term viability of the organization. But with so many enterprises failing to implement the system before, what can C–level executives do to avoid making the same mistakes?
As the successor to the core product SAP ECC, S/4HANA was presented as the intelligent ERP (Enterprise Resource Planning) system used for demand-oriented business resource planning. The "S" in S/4HANA stands for "simple", while the "4" refers to the generation sequence. Like its name, the Software as Service (SaaS) aims to simplify enterprises' standardized processes. Specifically, it is used to control processes and connect departments and functional areas substantially. S/4HANA individual modules include accounting, sales, production, and marketing applications. Even more complex tasks in customer or supply chain management can also be performed by ERP software. By simplifying tasks and processes, the software can improve interface, increase performance and boost flexibility of a business. Even so, corporations are still tiptoeing toward implementing this remarkable effective software, as it is reported that only around 17,000 companies worldwide are using S/4HANA [1]. Here are what organizations can do to overcome these challenges:
Addressing the data challenges
It is not uncommon for corruption and other validation issues to occur when migrating data from old legacy systems to S/4HANA. This is due to the different data formats between the old and the new systems. However, enterprises can counter data integrity issues by validating the dataset with a sampling, subset, or complete record–by–record comparison or investing in legacy data cleansing. Through this, corporations can fully capture the advantages that S/4HANA provides. The software enables business leaders to implement a standard data structure across entities, departments units, products, and customers to help them get insights from different geographical markets and consistent reports across the business.
Selecting the right architecture: cloud or on-premise
S/4 HANA offers several deployment options, including on-premise and public, private, or hybrid cloud configuration. Based on their business's structure and financial budget, C – suite executives can choose the most suitable architecture when implementing the ERP software. Frost and Sullivan's recent research reveals 65% of businesses worldwide have adopted hybrid deployment where they combined both on-premise and cloud S/4HANA applications [2]. The reason why most organizations opt for hybrid models is that on-premise applications can help them address concerns regarding cybersecurity, compliance, network latency, and data migration. While Cloud, on the other hand, gives their employees and clients the ability to access the system remotely. S/4 HANA is definitely not a "one – size – fits – all" software, thus, enterprises should choose the structure that best suits their business needs.
Balancing between standardization and customization
Many businesses have spent years, even decades, customizing their SAP installations, but should they? Over - customization creates issues by breaking other parts of the software, introducing risk to implementation, prolonging installation time, and making ongoing maintenance difficult. Most of the time, too much customization is often a sign of not having a good-enough organizational change management strategy and concrete implementation plan. Take Lidl, the German grocery retailer, as the prime example of how over customization can damage a business. After a hefty investment of €500 million and seven years of trying, the integration failed due to Lidl's inability to adapt their business operation with S/4HANA system while hyper – fixing on customizing the software instead [3]. Successful implementation only occurs when businesses adapt significantly to the standard system - while moderately customizing software to solutions and services that align with their strategic business goals. Only when C- suite executives balance the implementation between standardization and customization, can only S/4 HANA deliver the optimal mix of functionality, flexibility, and cost-effectiveness.
Is your organization change – resilient?
S/4 HANA implementation is not simply just a technical transformation; it is one that can impact critical business processes. Thus, it is understandable that employees can feel overwhelmed and discouraged when too much change and disruptions happen abruptly. To avoid this, business leaders need to curate their work culture into one that is change – resilient by investing in organizational change management to ensure everyone understands and embraces the business modifications. C – level executives need to assure their employees by emphasizing the benefits of S/4HANA brings: the software allows the company to quickly and easily manage software changes big and small—from routine software updates, to the adoption of new technologies, to the evolution of a fully cognitive enterprise.
Do you have what it takes?
More often, businesses can only see the advantages of S/4HANA without assessing if they have the comprehensive skills to migrate to the system without hitches. Around 51% of IT managers admit that they are not competent enough to handle proper migration and implementation of SAP S/4HANA [1]. However, this loophole can be fixed by outsourcing professional services from certified SAP partners. Their services may include workload assessment, retooling, installation, migration, and ongoing management. Leaders should support their IT team in finding and engaging with the right SAP partners as they will ensure organizations achieve greater business value faster than if you tried to do the SAP S/4HANA implementation with your own limited IT resources.
By identifying their specific business needs, designing a concrete integrating strategy, and a detailed change management plan, organizations can assuredly overcome these complications.
Sources
[1] Quarterly number of SAP S/4HANA subscribers worldwide, from 2015 to 2021, by quarter
[2] Why CEOs should care about the move to SAP S/4HANA