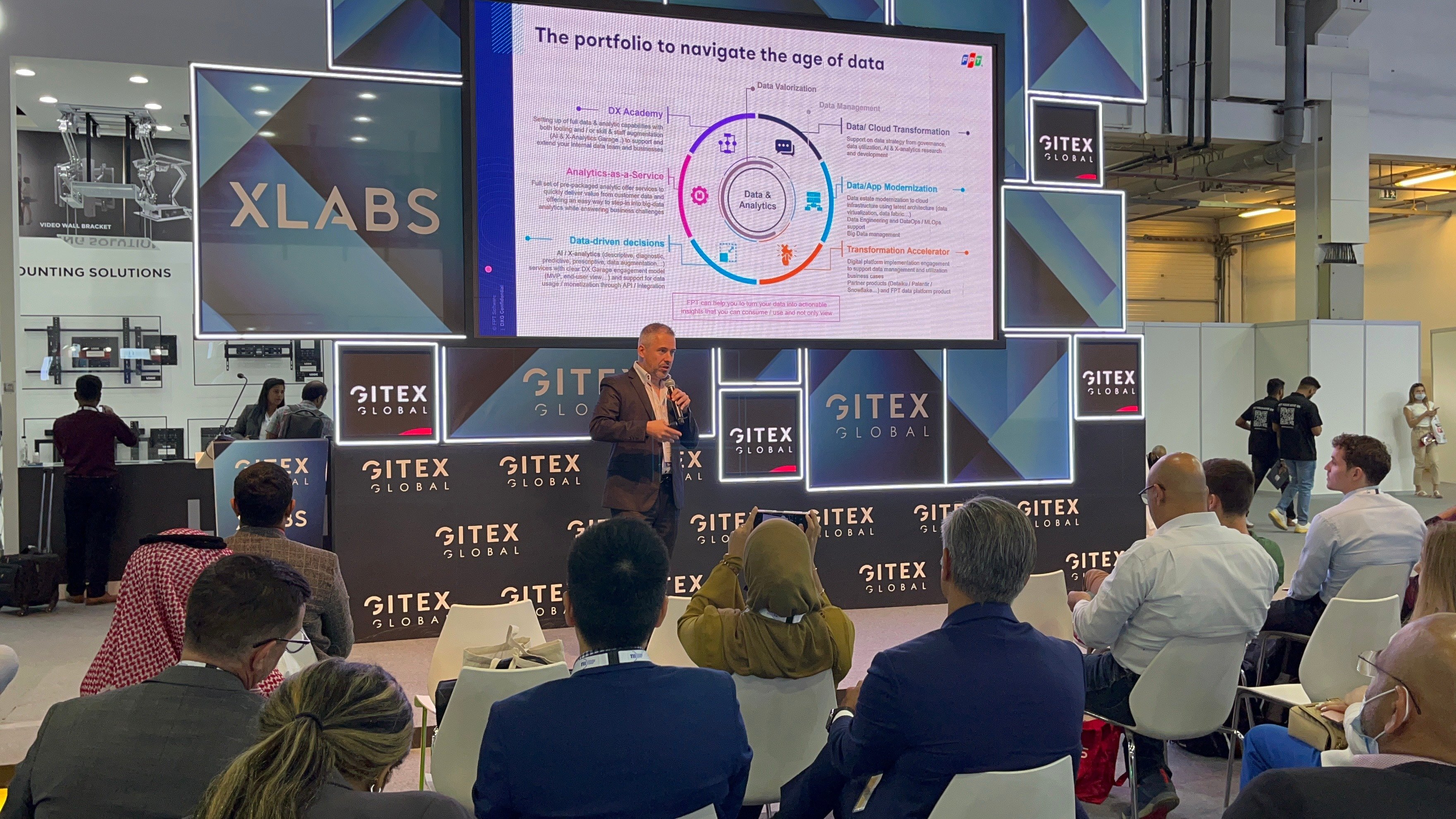 The amount of data in our society has been growing exponentially, and "Big Data" is a key basis for staying ahead of the fierce competition. This next-gen technology enables fresh waves of productivity development, innovation, and consumer experience. But it's harder said than done to derive valuable insights from the data gathered — and turn that knowledge into data-driven action. The Super Connector Tech & Startup Event - GITEX GLOBAL has warmly welcomed Mr Frank Bignone - our Global Head of Digital Transformation as the speaker for this hotly debated topic. The speech discussed the power and practical application of Cloud and Big Data, given the success story of Schaeffler (APAC) in heralding Digital Transformation.
The smart approach
Many companies have spent years retrieving and storing vast amounts of data but have yet to unlock their full potential. In fact, research by WEF and BCG shows that only 39% of manufacturing executives are reported to have successfully scaled data-driven use cases beyond the production process of a single product [1]. To achieve an effective, meaningful data transformation, enterprises may find help in having industrial automated systems with reliable data historians that can efficiently store and process data. To put it another way, having a "smart data approach", according to McKinsey (2021) [2].
For Schaeffler, said Frank, FPT Software has developed a solid and smart Cloud Factory foundation with the combination of 6 pillars: AI/Machine Learning; Cloud; Digital Twin; IoT/IIoT; Edge Computing; Big Data. Bearing this dependable transformation foundation with an innovative data-driven mindset, Schaeffler's Digital Plants in Vietnam were able to reach the highest efficiency and utilization rate.
Thanks to this approach, the Digital Shopfloor of Schaeffler manages to:
Sensory their plants by enabling holistic connectivity and cloud-based architecture.

Enable transparency, mobilization, and constant synchronization.

Optimize data-driven processes and put predictive algorithms to work.
Enriching data: the alchemy of digital transformation
An agile framework alone is not a full stop for these businesses to succeed. It also calls for a finishing touch - incorporating operational knowledge into their big data engineering (such as mass-balance or thermodynamic relationships). They must also create cross-functional data science teams with personnel who can bridge the knowledge gap between machine learning methods and process understanding. A meaningful transformation may be accomplished once these components are coupled with an agile working style that supports iterative improvement and a bias to apply results.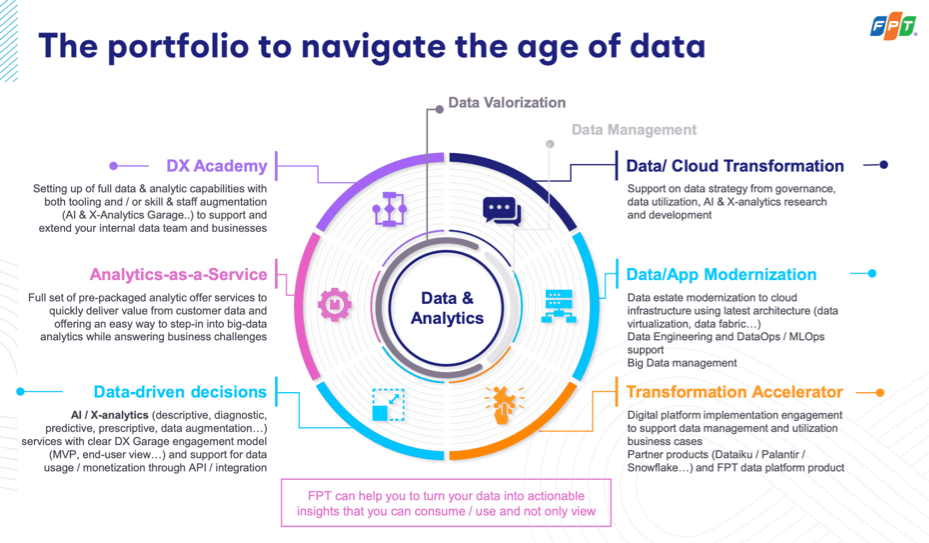 In FPT Software's success story, Schaeffler (APAC), with an automated inspection method, has redesigned their current procedure and developed a Fault Prediction system using information obtained from IoT sensors in their plants. However, although the global race for big data has been going on for a few years now, we are still in the early stages since a significant 90% of digital data has only been produced in the last two years [3]. Many organizations have yet to acknowledge data analytics for its true potential. These analyses are frequently carried out as discrete one-offs, which are exciting experiments but not much more. Indeed, many businesses still view analytics initiatives as ancillary science fair projects rather than the cornerstone of cutting-edge commercial strategies.
As the business world is driven by technology and digitalization, competition is now more ferocious than ever. To have sustainable growth, companies and institutions should embrace the power of big data as it has the potential to transform economies and solve the most pressing global issues. According to McKinsey, big data can help raise the operating margin to 60% [4]. It is time for businesses to step up, recruit and attain the right talents to establish a data-savy culture that values and rewards data in decision-making.
Accelerate digital transformation with FPT Software
Although the DX demands determined efforts and processes, a wise adoption will hasten our effort to assist businesses in finding a way to thrive. To reach the next level of data-based manufacturing excellence, trust should be fostered and nurtured between manufacturers, suppliers, and clients, creating new value by constructing data-driven ecosystems.
FPT Software is a pioneer in digital transformation and a trusted partner dedicated to assisting organizations in achieving their digital objectives through practical and meaningful technology. With over 20 years of experience, FPT Software provides world-class technology services such as smart factories, digital platforms, RPA, AI, IoT, cloud, AR/VR, BPO, and more.