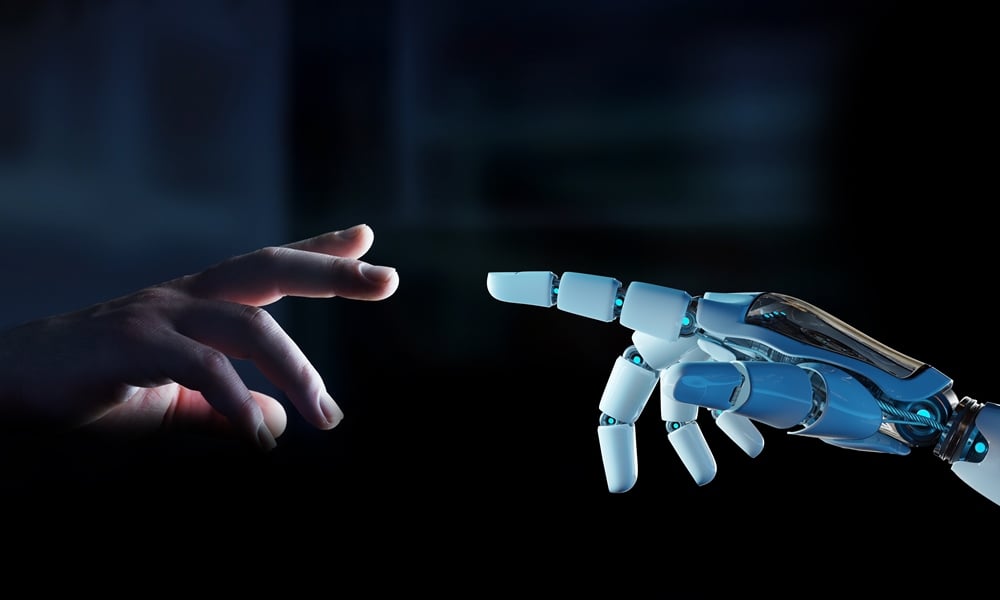 Automation is one of the most influential factors in today's evolving market, considering its applicability in a wide range of sectors, functions, and processes. Robotic Process Automation (RPA), popularly known one of the revolutionary technologies capable of digitally transforming organizations, ready to gain a significant competitive advantage. This technology automates repetitive, rule-based, labor-intensive processes, reducing the dependency of manual labor, and increasing business efficiency and accuracy. Not only can you implement RPA right on top of your core business systems and realize ROI almost immediately, but its use cases across the company are virtually endless.
---
When automation opportunities are everywhere, where should you start? The best steps how to go about choosing the device that is right for your business will be revealed. Whether you are looking for ideas to prioritize your RPA projects or you need to get buy-in from additional departments for an enterprise-wide RPA build-out, use these below tips whenever you choose an RPA tool.
At the first step, you should determine the vision of your RPA application to your business, in terms of scope and complexity of your business and available budget. By understanding your needs, you may discover whether you need something more than an RPA tool to equip your teams with to help them accomplish the business goals.
If your needs are simple with a focus on moving data into or between systems such as copying and pasting data, data extraction or connecting systems, then a mechanical solution such as RPA would be the best choice. If your needs are more advanced with high-value tasks that require staff to combine and analyze data with the deep understanding of business, regulations, and customers, then a more advanced human-automation tool would be the ideal choice.
Additionally, you should determine how to implement RPA, whether you will buy the tool and your employees develop the robot by themselves or you will outsource a vendor.
Once you have the above information, selecting the tool will become clearer with the following criteria:
Ease to use and operate: Does the tool require IT-based knowledge to use? Is it easy to learn how to use, user- friendly and can be controlled easily. If you would like to avoid downtime and enable smooth transitions after implementing the automation solution, this factor is very important.
Ability to find experienced developers or vendors: RPA is not new, but finding experienced developers and vendors is always a hindrance. It's always good to choose reliable providers and ensure that you are provided with a good support system. A good vendor support will enable smoother deployments, increasing technological innovations, training and certifications of the users and more.
Quick deployment: When it comes to initiating a global change within your organization, time costs money. You need a tool that can be quickly deployed and integrate with your existing tech stack and applications, such as SAP, Citrix, CRM and so on.
Scalability capability: The tool can quickly scale-out when you are in peak trading time with numbers of transactions, or when you need to scale up the application of RPA.
Speed: Increasing process speed is probably one of the most important criteria. The main reason for introducing the RPA tool is to increase the speed and efficiency of the process. Therefore, we should check whether the respective RPA tool increases speed in the form of fast completion of tasks, quick mapping processes and more.
Ability to analyze and audit: When you have hundreds of robots, the management to ensure reliability, measure metrics, analyze causes when incidents occur. Also, these statistics help you optimize the development and operation of robots.
Flexibility level of pricing model, support capability, guideline documents, training, and reference to previous projects should also be taken into account. Alternatively, you can select a tool which allows you to configure custom features without having to pay extra for customization to the vendor.
Security: It goes without saying that when dealing with data and essential business analytics, financials and compliance, you need to make sure that the software solution is entirely secure with regular updates.
Governance: This is one of the important criteria you should consider before choosing an RPA tool. The tool should provide better visibility to the people involved in the process, notifications of pending actions, ROI dashboards, and various other monitoring and control mechanisms.
Finally, after carefully considering the above criteria and even factors such as total cost of ownership, training for employees and others, you should easily experiment PoC (Proof of concept) with the most suitable tools. And it just takes a few weeks to develop a robot for the testing process. You should proceed with POC on 3 tools with the highest score in your rating, then you can choose the correct tool which is the best for your business.
Related topics:
Interested in RPA? Click here to view more!