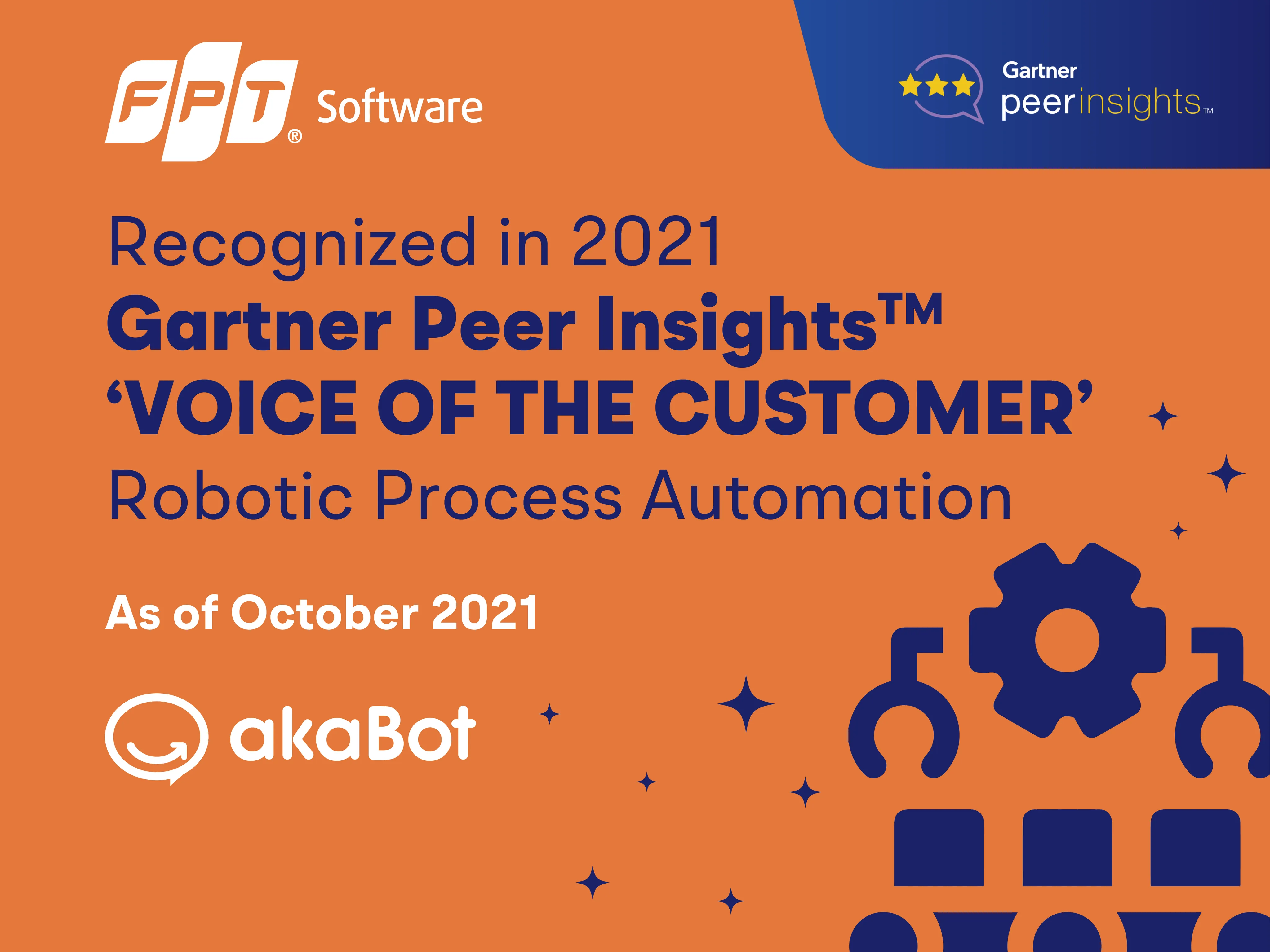 Vietnam's leading ICT firm FPT Software has recently been named a Strong Performer in the 2021 Gartner Peer InsightTM 'Voice of the Customer': Robotic Process Automation (RPA) report. It was highlighted that FPT Software received 100 percent "willingness to recommend" from existing customers for deploying their comprehensive RPA platform akaBot. The company was ranked second for overall rating among the recognized vendor.
Click herere to view the full infographic.
For the full article, click here.