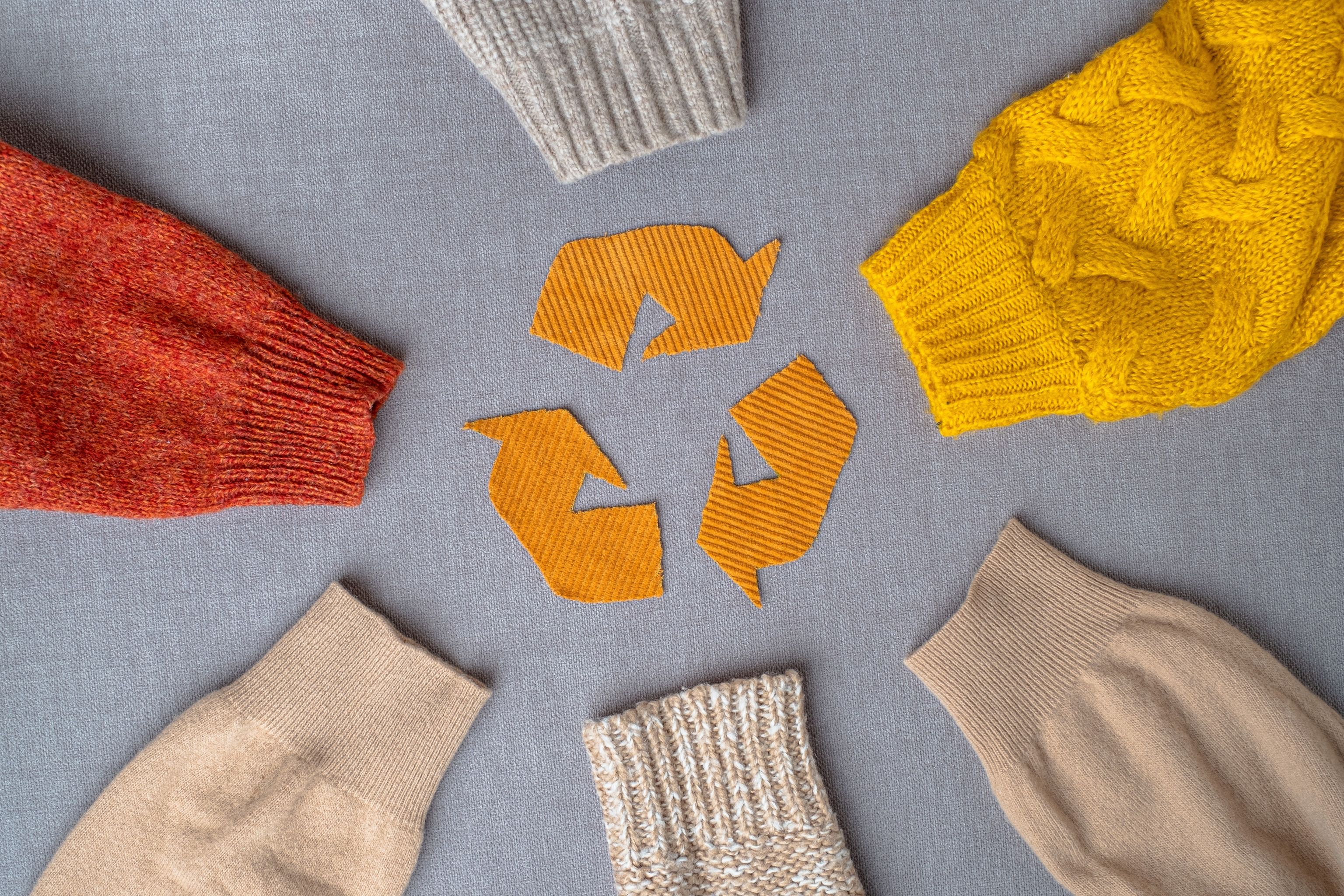 It is hard to imagine that integrating SAP S/4HANA, an ERP system, into daily operation can improve a company's sustainability. However, the innovative features the new and improved generation of SAP software brings are helping textile companies reach their sustainable goals faster than ever.
Sustainability is the new staple
As the tide of environmental concerns rises in many markets around the world, embedding sustainability into core business strategy and functions is no longer an option but rather an obligation. Sustainability is fast becoming the new business norm, especially in an age where customers and investors look beyond ordinary transactional interactions and demand ethical and sustainable practices. Sustainable operations are incredibly crucial in the textile industry – which is notorious for their harmful environmental impacts. It is reported that the global textile and clothing industry uses 79 million cubic metres of water annually [1], and synthetic clothes are responsible for 35% of primary microplastics released into the ocean [2]. In addition, the industry is also accountable for 10% of global carbon emissions – more than international flights, and maritime shipping combined [3], while globally, an estimated 92 million tons of textiles waste is created each year [4]. Hence, sustainability needs to be woven into every inch of the company's business fabric to deliver significant environmental impacts. Understanding the need for prompt action, textile leaders are turning to technology, specifically SAP S/4HANA, to power this green change.
Managing your product footprint
SAP has always been committed to driving sustainable practice, most notably when the software corporation announced their Climate 21 Initiative in 2020, a program aiming to reduce carbon dioxide emissions by 50% over the next decade through SAP Product Carbon Footprint Analytics [5]. The application takes data from SAP S/4HANA and third–party sources, then subsequently analyze it within SAP Analytics Cloud. SAP Product Carbon Footprint Analytics holistically identifies environmental challenges and enable businesses to assess and manage their product footprints with the following five key product capabilities:
Product Footprint Data Collection
The process starts with SAP Product Footprint Management transfiguring transactional and master data in SAP S/4HANA into business activity metrics.
Sustainability Content Management
Afterwards, the application allows companies to evaluate the different environmental impact or footprint categories such as carbon, water, energy, or land use. Based on the chosen footprint category, the program subsequently extracts sustainability-related content from external data providers such as lifecycle inventory databases (LCI), which provides datasets for various of products. Then, the application displays information relevant to the company's environmental effects like their carbon emissions, for instance.
Product Footprint Assessment
Different calculation methods are selected to assess the product footprint – bottom-up calculation and top-down allocation – based on data availability and quality. The assessment examines product lifecycle – whether raw materials extraction, production, distribution, product use or end of product use.
Product Footprint Analysis
The assessment outcome is eventually visualized for businesses to further track the progress of internal targets or initiatives.
Integration into Business Processes
The footprint information is integrated back into SAP's business applications in the last process step. By embedding the calculated footprints into the end-to-end processes – such as idea-to-market, source-to-pay, plan-to-produce, and in finance, such as product costing – the business users can make informed decisions by tracking progress in reducing footprints against baselines. In addition, SAP Analytics Cloud can be utilized to build a public Application Program Interface (API) by design, allowing companies to create new innovations. These APIs can be leveraged by intelligent digital technologies such as AI, ML, AR, VR, connected devices, networks, blockchain, etc., for impact at scale.
Painting the textile green
Following the debut of the Climate 21 Initiative, SAP assisted Queen of Raw, a textile marketplace in New York, successfully launching the Unused Inventory Onboarding and Sales Integration app, a global textile sustainability application based on SAP S/4HANA.
According to Stephanie Benedetto, Queen of Raw co-founder and CEO, the company opened in 2018 as a marketplace to match suppliers with unused textiles to potential buyers. Each year, approximately $120 billion worth of fabrics from across the supply chain either sits unused in warehouses or is discarded and sent to landfills due to inefficient operational system [6]. Thus, SAP worked with the company to develop an app that can process and analyze a large volume of data such as fabric types, location, and prices then match suppliers and buyers as quickly as possible. The Queen of Raw textile sustainability app allows suppliers to upload quantities of unused inventory. The inventory's data is thereafter transferred into the app's transaction engine, cataloguing all the attributes. The app uses blockchain and machine learning tools to identify the products, confirm their quality, and begin matching them to Queen of Raw's 175,000 global users [6]. The matchmaking process, which utilizes S/4HANA's near-real-time processing capacity, matches uploaded inventory to buyers who are looking for textiles at a specific quantity and price. After a match is made, the app conducts a sales process, from payment processing to international shipping logistics.
There is hope for a greener future
With sustainability being such a vital concern in the last decade, business leaders need to make more environmentally–friendly decisions, which now can be achieved easily through technology. SAP S/4HANA displays its incredible potential to restructure the entire textile industry with innovative features and remarkable capabilities through the Queen of Raw app. With creative solutions and its commitment to sustainability, SAP shows us a glimpse of what a green future can be – one that is bright and filled with meaningful values for the environment.
Sources

[1] Clothed in Conservation: Fashion & Water
[2] The contribution of washing processes of synthetic clothes to microplastic pollution
[3] The fashion industry emits more carbon than international flights and maritime shipping combined. Here are the biggest ways it impacts the plane
[4] Textile waste: addressing a 92 million tonne global problem
[5] SAP for Sustainability: An Overview for Climate 21 Solution Offerings
[6] S/4HANA helps Queen of Raw improve textile sustainability