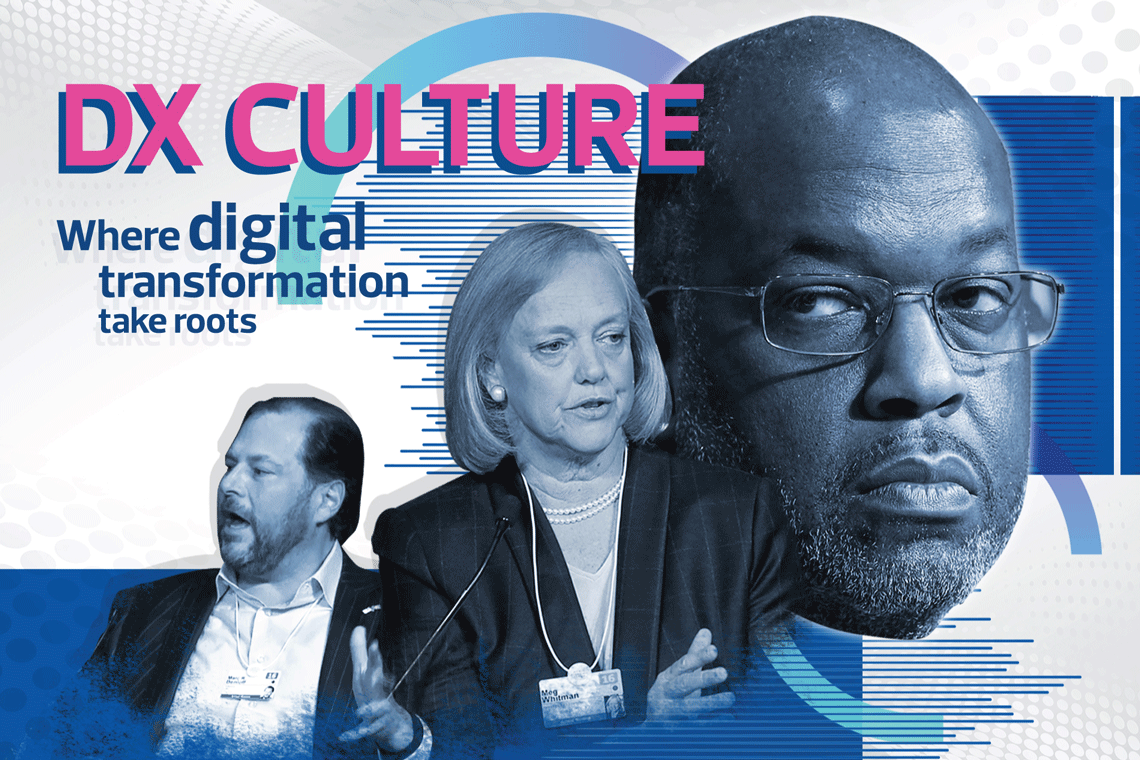 Become a keyword from 2016, Digital Transformation gradually creeps into every corner of every industry, from agriculture to finance, from logistics to F&B. Since then, Digital Transformation is still considered "buzz word" but truly, Digital Transformation has been invested by a number of large companies, contributing to change the organizational structure, business model.
At the 2016 World Economic Forum, six leaders from leading corporations including Salesforce, Alcoa, Schneider Electric, Kaiser Permanente, Hewlett Packard Enterprise, and Boston Consulting Group discussed Digital Transformation in their industries, also known as DX. Here, a keyword is mentioned many times: DX Culture, which is also considered a core for a business to transform itself.
Right People in the Right Job at the Right Time with Right Attitude
The right people in the right job at the right time with the right attitude is the first step to build up the DX Culture. "A leader without followers is just a man taking a walk." Transformation is no different, it takes not only leaders but also followers in the right job to who can help them to accomplish the journey. If not, it's just a waste of money, resource and time.
Jean-Pascal Tricoire, President and CEO of multinational corporation Schneider Electric recalls: "We have a good internship program for students. Once I saw the other trainee listening attentively. I asked, what are you doing and the guy told me to listen to the sound of the machine working. He said, if there was a strange noise compared to the usual several times, surely somewhere in the giant machine was having problems. Machines still run, but for longer will make the problem more serious. And analyzing unnormal noises would help him "diagnose" where the machine was ill. Then he showed me the 3D radio drawing of the sound. It sounds funny but actually, this audio analysis helps to reduce operating costs for machines a lot, helping us proactively plan for maintenance and repair with lower costs thanks to early diagnosis. Guess how many employees in our company came up with this idea? "
Read more: Human Resources Analytics For Saving The Value Of Talents
Communication, Communication, and Communication
Building DX Culture, as well as corporate culture, requires effective communication, communication and communication. Bernard Tyson, President and CEO of Kaiser Permanente, the company with the leading digital platform for the first and most advanced medical care in the United States, humorously commented: "One thing I realized after many years that everyone really pay attention and care about what CEO says, what CEO believes to be the core value of the company. "
Internal communication is often flooded with statistics, but the best way to get to people's heart is through storytelling; and not empty rhetoric. CEO needs to learn the art of storytelling. It's real experiences, it's trust and the relationships that the CEO's established, it is the CEO's tone of voice.
Trust and relationship are the basis and focus of every strategy. Between patients always have a belief in physicians, doctors that they will be cared for and helped improve their health; and on the other hand, doctors and nurses also have the belief that patients will follow treatment requirements so that the two sides can achieve the ultimate goal.
Only Get What You've Inspected
Most companies, especially technology companies, are used to testing, QA. Building Digital Transformation culture is similar; only retain what has been inspected, from process to solution, from product to people.
At the DX Workshop just held in early February 2019, Mr. Phuong Tram, FPT's Senior Digital Advisor, has made similar comments: "In the process of designing and providing solutions, we need to regularly inspect to ensure optimization of all resources while ensuring the highest efficiency. When implementing a solution, it is necessary to continuously examine from the beginning to make sure that no misunderstandings occur, or if there is a need for further improvements. Once completed, it is still necessary to return to inspect every two or three months to continue upgrading and maintaining. "
Emphasizing the importance of inspection, including results, processes, and milestones, Mrs. Meg Whitman said: "Inspection not only helps improve but also expresses the attitude of the leadership, the interests of leadership; thereby boost employees to work more effectively. It is difficult to maintain all transformation at the same time, but leaders need to show a strong attitude to ensure that all understand the goals that businesses and organizations are aiming for. And inspecting and monitoring closely is exactly how to do this.
While regular monitoring and inspection is necessary, only when problems (troubleshoot) occur at a frequency of over 30% should immediate processing be done; otherwise, it can be recorded and the overall adjustment would be made at the next period of development.
Unify Business Strategy and IT Strategy
As a leader of a technology company with a history of more than 75 years and the partner of hundreds of other companies looking to find ways to digital transformation and become more competitive than the market, Mrs. Meg Whitman draws a concern, if you want to create a digital transformation culture, it is imperative that your business strategy comes with an IT strategy.
She observed that almost every company has a cumbersome, less cost-effective, slow and legacy IT system up to 30 or 50 years. Therefore, if you want to change the whole, CEO and CIO need to have a multiyear plan of at least 5 years, clearly visualizing the changes, the milestones marking the process of digital transformation succeed after time like what it is, how it is evaluated, by what numbers.
Marc R. Benioff, President of Salesforce, stressed that once agreed on business strategy and IT strategy, do not be afraid to go at full speed; because "We can always go faster than we think." He encouraged the business to accelerate as quickly as possible to do digital transformation; "So fast that we started to notice, a few cracks, then we were allowed to slow down to reinforce, change, repair. Afterward, we must immediately resume maximum speed."
Digital Transformation Culture Goes with Digital Transformation Successfully
"You may be surprised but for running a technology company, technology is the easiest part. Operating the organization, bringing all of them together in the same direction with the same speed, will, and adopting new technologies, as well as new business and operating models, new ways of operation are actually the most challenging, "said Meg Whitman.
More than anyone else, Meg Whiteman realized that HP's digital transformation strategy was not as successful as expected because the managers did not manage change, the process of change as effective as managing technology change.
Digital Transformation culture covers all of these. Digital Transformation success will always be reliant on Digital Transformation Culture whether you like it or not.
Interested in our technology perspectives? Click here to learn more.
Source: POTATO Tech Mag