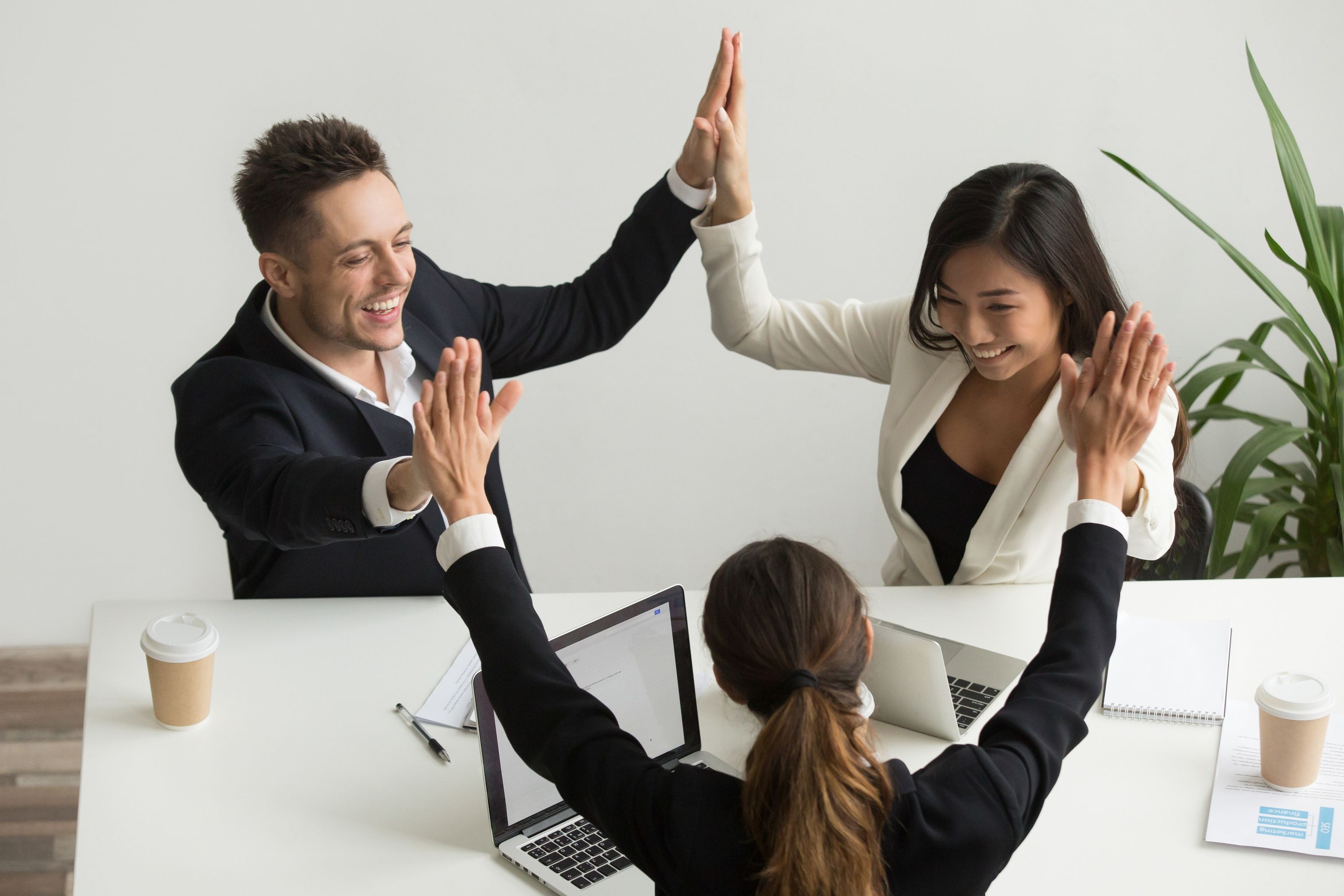 To build a meaningful customer experience and drive cross-functional collaboration, the ability to lead people through changes is critically vital as IT leaders advance their organizations to the next phase of growth and digital maturity. At the Victoria IT Leadership Summit 12/5 (VIC), representatives from global enterprises shared their business transformation progress where technology, people, and collaboration are the pivot points.
"Choose five ways you see your role changing"
In the VIC event hosted by Business Insights Asia Pacific (BIAP), participants were asked to choose the five ways they see their role could be changing. Out of the many answers collected, the most popular answer was "strategic planning," while the second-highest was "driving innovation within the organization" and "responding to the demand for innovation", followed by "improve customer focus."
Seeing what others had in mind, Mr. Floris L. Panìco, Driving Business Success through Vision, Mission & Values Alignment from FPT Software, suggested businesses can thrive for success if these values are backed with collaboration and alignment of visions among stakeholders.
"What is the definition of Value?"
People who achieve true business success have a discrete mindset. Companies who do not solely focus on their profit margin but opt for strategies that create values for society are more likely to set themselves apart from their competitors. This does not only address the societal needs of the community that the business operates in but also creates a distinctive brand value.
Forbes has recently announced the list of Vietnam's Top 50 most valuable brands in 2020, in which FPT moved up by one notch to the 9th position overall and secured the top spot in the technology sector for two consecutive years.
"How to capture Value through Collaboration?"
FPT Software's representative also emphasized that we could not ignore 'Collaboration' when talking about 'Value'.
Before, Business Analysts devoted many hours to collecting information to craft what the vision and the strategy should be. This process, however, is time-consuming and contains risks of bias. Nowadays, collaboration is a concentrated effort that brings together different POVs to create a shared vision. Thanks to this extensive integration, enterprises can create a long-lasting and effective strategy where social problems can be turned into business opportunities.
FPT Software's Hoa Lac IT Park in the North and Hi-tech Park in the South of Vietnam was built to provide an innovative, modern infrastructure for hi-tech companies. Indeed, the hi-tech park is an e-city with everything online, where all of its employees are the first e-citizen generation. Moving headquarters to the Hi-tech Park was a cost-effective and employees engaging solution as the space offers a modern and innovative working environment. Hoa Lac Hi-Tech Park ensures the same synchronous facilities such as roads, electricity, and clean water, providing convenience and comfort for its occupants.
"How do you combine Value and Collaboration?"
Panìco suggested using the Design Thinking Methodology - a creative, human-centered problem-solving process. The methodology can be condensed into three macro-steps:
Empathize and Define: which seeks to understand the problem. The approach looks at the broader landscape: the users and their environments, behaviors, tools, and decision-making processes. The idea is to understand the users to build empathy. Then get the opportunity to refine and narrow down ideas and look at the main challenges the product/service may face.
Ideate: This allows the users to get out of their comfort zone and try to span far and wide with possibilities powered by industry advancements.
Prototype and Test: where design concepts are created, tested out, and reiterated until the final goal is achieved.
FPT Digital Kaizen
Besides Mr. Panico's talk, many issues were touched upon during the VIC event, such as the role of C-level executives in forming connections and trust with partners, the prioritization of people in the digital transformation process, and creating a customer-focused business performing tasks rapidly through technology. Here, participants could find the answers to their dire problems and solutions to establish a culture of coherence and inter-departmental collaboration to optimize the enterprise's resources.
FPT Software has fostered the best digital transformation practices and created their digital transformation methodology FPT Digital Kaizen. Using this solution, FPT Software can get to the heart of businesses' problems and obtain a deep understanding of their vision and goals. Altogether, this knowledge helps FPT Software deliver comprehensive, end-to-end digital transformation.
Utilizing the FPT Digital Kaizen approach, FPT Software works with clients to:
Assess the business' digital maturity level

Collaborate to generate relevant digital initiatives

Deliver a comprehensive end-to-end digital transformation portfolio



About FPT Software
FPT Sofware continues to pursue the long-term goal of becoming a digital enterprise and stands in the top 50 global leading end-to-end DX solutions and services providers by 2030.
In the period 2021-2023, FPT Software desires to become a trusted partner of businesses, committing itself to bring excellent digital experiences for management and operation based on near real-time data platforms. FPT Software has designed an action plan that incorporates a balanced and holistic framework encompassing the three dimensions of Business, Technology, and People to achieve that objective.