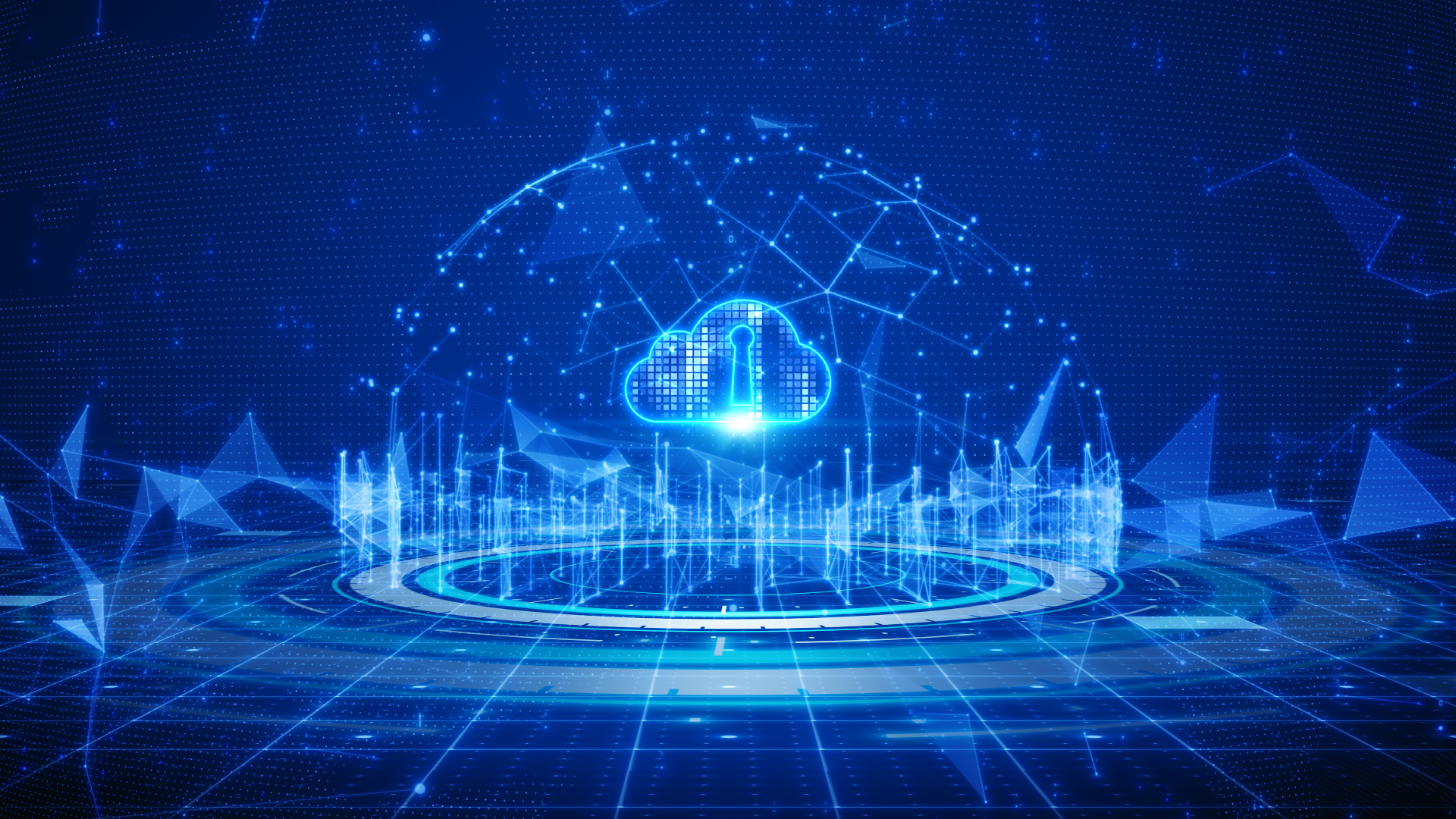 In the last five years, many companies started their own Cloud program and failed or stuck in the middle. What are the reasons behind? Let's take a look into the roadmap and challenges to find out.
---
In general, there are four major steps in your Cloud journey:
Discover technology and business cases: explore technology and find relevant solutions or needs in the organization to apply.
Evaluate and prepare for the project: evaluate demands or needs of the whole organization to prepare resources, budget, plan for the project or even a big program.
Execute the migration or transformation project: work with internal resources or external vendor to deliver the project of migration, application modernization, cloud-native application development, IoT solution, data analytics and AI solution, etc.
Operate and optimize Cloud infrastructure and workload: lastly, manage the infrastructure and applications, conduct activities to optimize cost, performance, and design.
From extensive experience in working with many customers globally, we realize that almost all companies choose and conduct the sequence approach. First, they start cautiously by taking a long period of time for plan development and preparation. Later, these enterprises will aim to run big projects, in order to save cost, effort and utilize current resources.
Though, many challenges happen and even a small roadblock can cause the whole process to stall. This is one of the key reasons why many Cloud programs fail or stuck halfway.
Changes to adapt and thrive
COVID-19 came and has changed almost everything, including Cloud journey. We, FPT Software have also adjusted ourselves to quickly adapt to the new normal and provide more agility processes, thereby helping our customers speed up adaptation. We have remained the quality of Cloudification service in the context of pandemic breakout by deploying a new methodology, while redesigning the way we approach Cloud projects.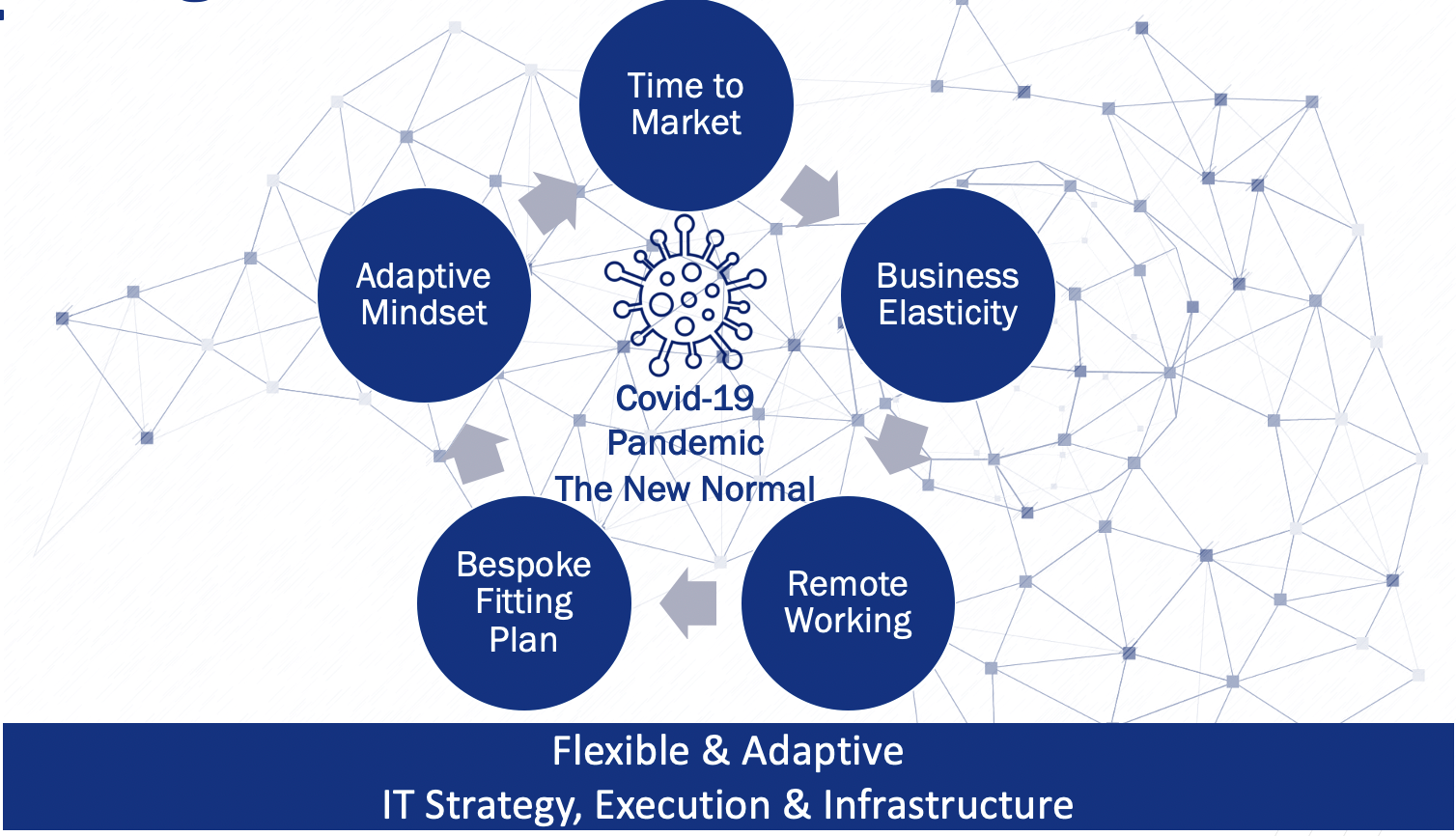 By applying and customizing Digital Kaizen TM methodology, which was invented by Mr. Phuong Tram – FPT Corporation's Chief Advisory and Ex-CIO of Dupont, we shorten duration of Cloud journey, make it become a continuous improvement process and easier to resume when issues or challenges come.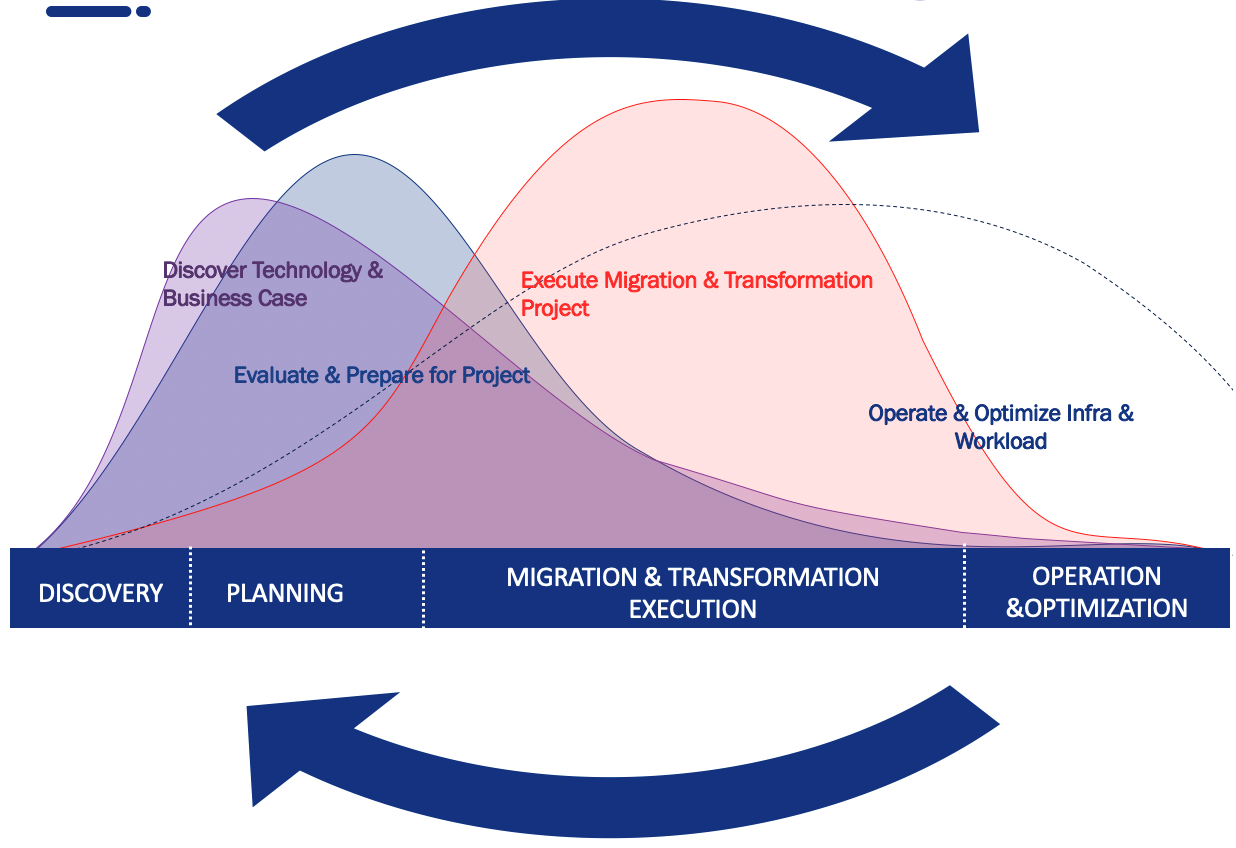 Key components of Digital Kaizen TM methodology are:
Think big: targets for the next 3-5 years shall be identified
Start smart: focus shall be on critical missions (include operational tasks and digital initiatives)
Scale fast: bring success stories to convince and apply to similar business cases
From our own experiences and observance, there are a few Cloud-related characteristics enterprises shall keep in mind to ensure more efficiency towards Cloud journey:
Multi-cloud environments & cultures: don't fear of vendor lock-in, business is more important. Using multi-cloud providers has been proven a good selection for many companies.
Experience full Cloud journey in every single step: instead of waiting for the discovery/ preparation for migration and operation to be completed, just start from the first day. Lessons can only be learnt when we practice.
Compliance by default, security by design: focus on compliance and security, but don't let them prevent your movement. Applying automation to these areas will make all organization align with policies naturally
Continuous implementation, continuous improvement: 3-6 months is the ideal duration for a cycle of Cloud journey.
Values to expect
Deploying the new methodology, we focus on bringing Business Agility as the key benefit to customers, along with pitfalls avoidance, world-class service quality, and cost efficiency, which have been FPT Software's value proposition.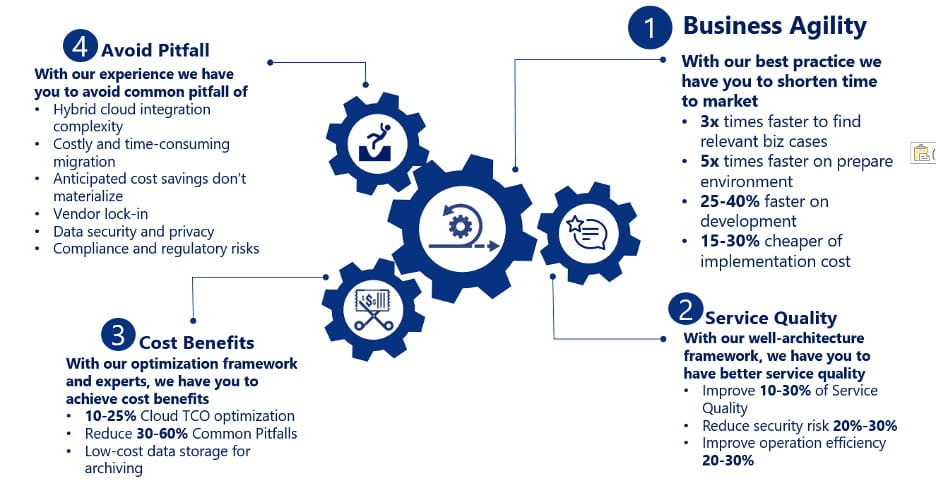 Additionally, FPT Software has developed a Cloud Suite - as an accelerator of Cloud journey with Digital Kaizen TM. This helps provide best practices, solutions, guidance, along with industry standards and secured infrastructure to develop business cases. Both also offer hand-on and skillful resources to implement business cases to resolve business needs and pain points. 50+ reference business cases are now already available, with topics mainly focusing on Cloud migration, Cloud operation and Cloud-native development area.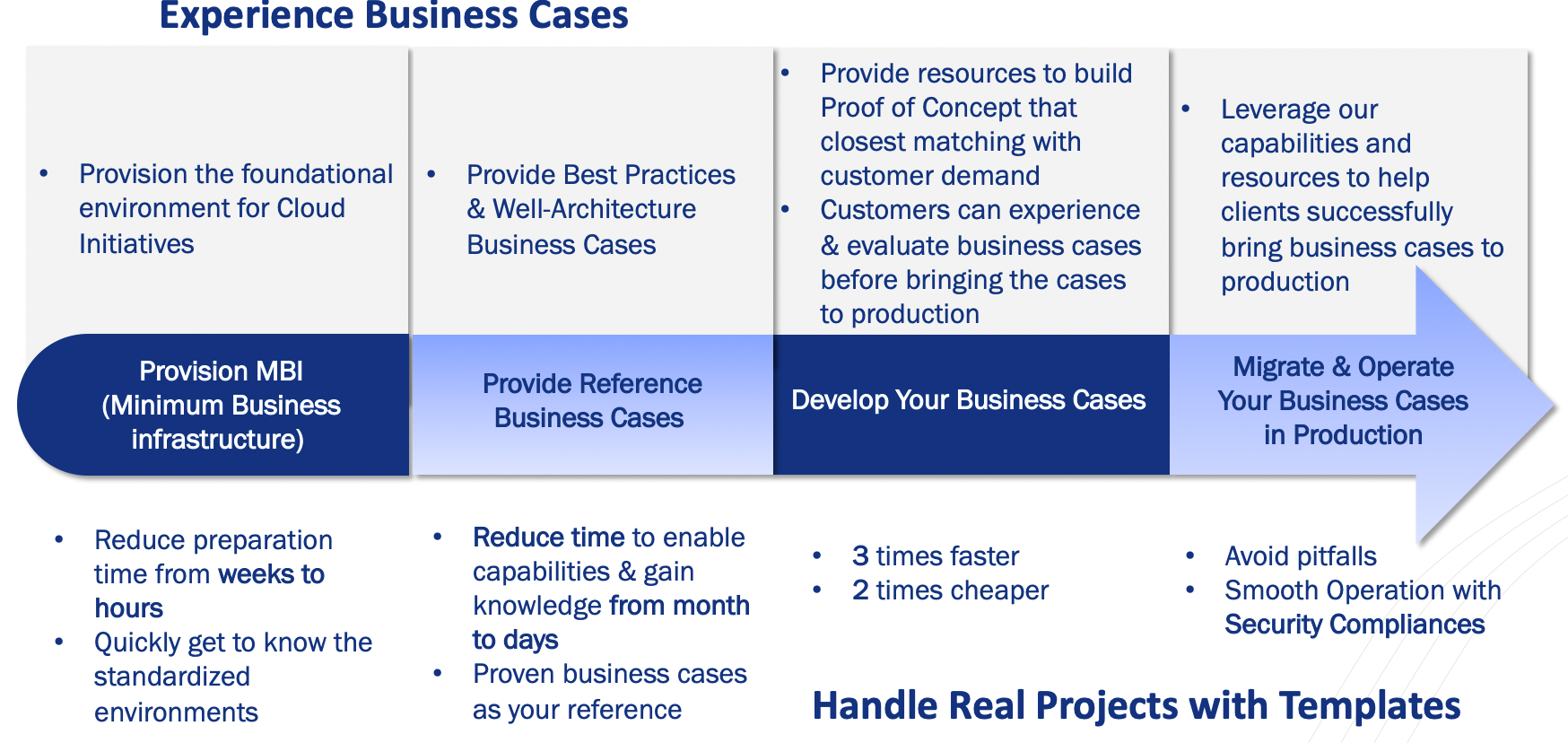 For more information on FPT Cloud Services, please visit here!