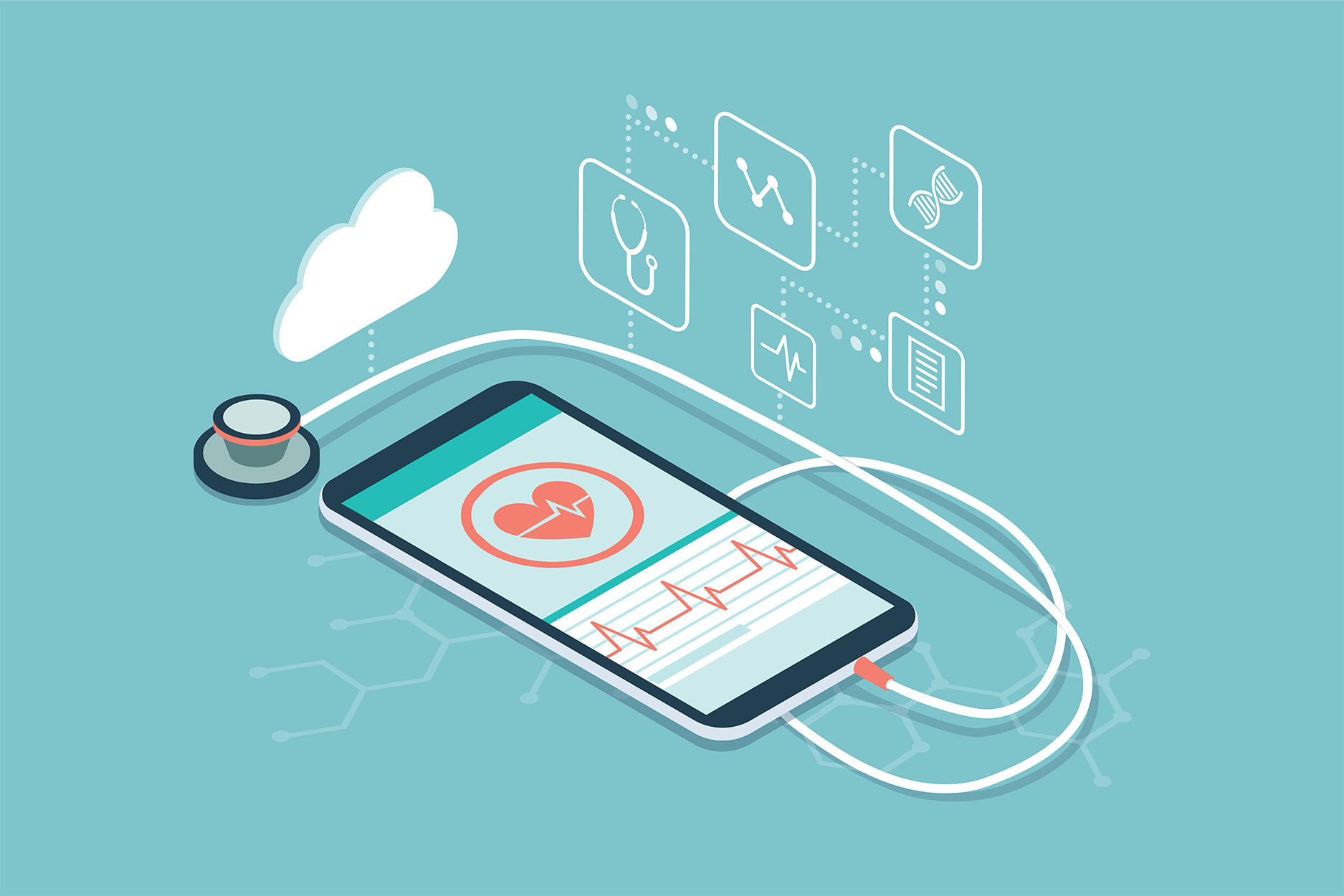 As the COVID-19 pandemic keeps testing capabilities of the healthcare industry worldwide, medical services providers are questing for solutions to ensure resilient systems and avoid any possible disruption.
---
Facing the issues bought up by COVID-19, the healthcare industry is under tremendous pressure adapting to the new situation. This extraordinary circumstance adds more burden to the system that is already having so many challenges: the ineffective collaboration between patients and care providers; downtime in paperwork, lack of medical history integration, just a few to mention.
Thus, there is an imperative need for care providers to quickly scale up, streamline processes, ensure safe and flexible systems to address surge care capacity. It is no wonder now is the time to change.
Moving Healthcare Systems to the Cloud
Health-tech innovations are sheer essential. Advancements in technology have enhanced the practice of the healthcare industry in many ways, from automating daily operation to disease diagnosis. However, potentials and capabilities are yet fully realized. With this pandemic arrived, the need for an adaptable infrastructure to cope with the current health crises is more urgent than ever. The solution can be found in cloud services.
Remote network access:

The healthcare ecosystem comprises numerous hospitals and clinics. As health data is collected from a variety of disparate sources, it prevents caregivers from instant access to patient recordkeeping. Healthcare systems built on the cloud centralize healthcare records into an accessible, highly available digital data warehouse that can be accessed from any places. Thus, it facilitates telehealth solutions and remote consultation, reduces the risk of late diagnoses and improves the quality of patient care.

(Read more: The Four Big Challenges to Data Management in HealthCare)

Scalability:

The public cloud services offer a high level of scalability which on-premises infrastructures can hardly keep up with, especially for healthcare

providers

whose IT

capability is not the priority to invest. It establishes a resilient technology infrastructure that can scale up or down on-demand based on real-time demand to be in sync with unpredictable care volume variability.
Streamlined processes:

Cloud

services

allow enterprises to spend less effort

o

n infrastructure

management.

Processes are streamlined with less human involvement in paperwork and data management. Less time spent on operational means more time for patient care, as to be more patient-centric is the goal that every healthcare provider should head to.
How Cloud has Transformed the Industry
Cloud computing have undoubtedly transformed the healthcare industry in a better way. Here are some typical examples of how global healthcare providers has leveraged the advantages of cloud computing to achievesignificant values.
Enhancing the collaboration between patients and doctors:

A global healthcare services leader with an ecosystem of several hospitals and clinics has recently developed

cloud-based applications

to streamline the data flow and enhance collaborations. As the company caters to thousands of patients daily, it is an urgent need for caregivers to have the right data at the right time. The apps act as a 24/7-available digital gateway for both patients and doctors to quickly make appointments, access medical records, send requests and provide support with little or no downtime.
Improving patient data protection:

Understanding patients' concern about their personal information, a

California-based Medical Group

[1]

decided to migrate their 8,000 systems and about four petabytes of data to the cloud. The transition also includes moving into cloud-based operations, which allows further innovation to keep patient data secured, such as implementing anti-spam programs or email multi-factor authentication.

Facilitating digital medication management:

How to effectively manage prescriptions is a real challenge for both patients and care providers. To help strengthen the link between all parties in the healthcare system, an Australian company has developed a

medication management platform

that connects over 1.4 million Australians with their pharmacies and doctors, allowing patients to use medication safely and effectively. The system even integrates with governments' services for insurance claims.
The Future Look
According to a recent report[2], the market for healthcare cloud computing is expected to grow from $28.1 billion in 2020 to $64.7 billion by 2025, with a CAGR of 18.1%. The largest contributor to this growth lies in the increasing demand for SaaS service in the healthcare cloud computing market. Meanwhile, as cloud computing can enable big data operations, cloud-based analytical tools are promising solutions to help providers better manage patients by transforming health data into actionable insights.