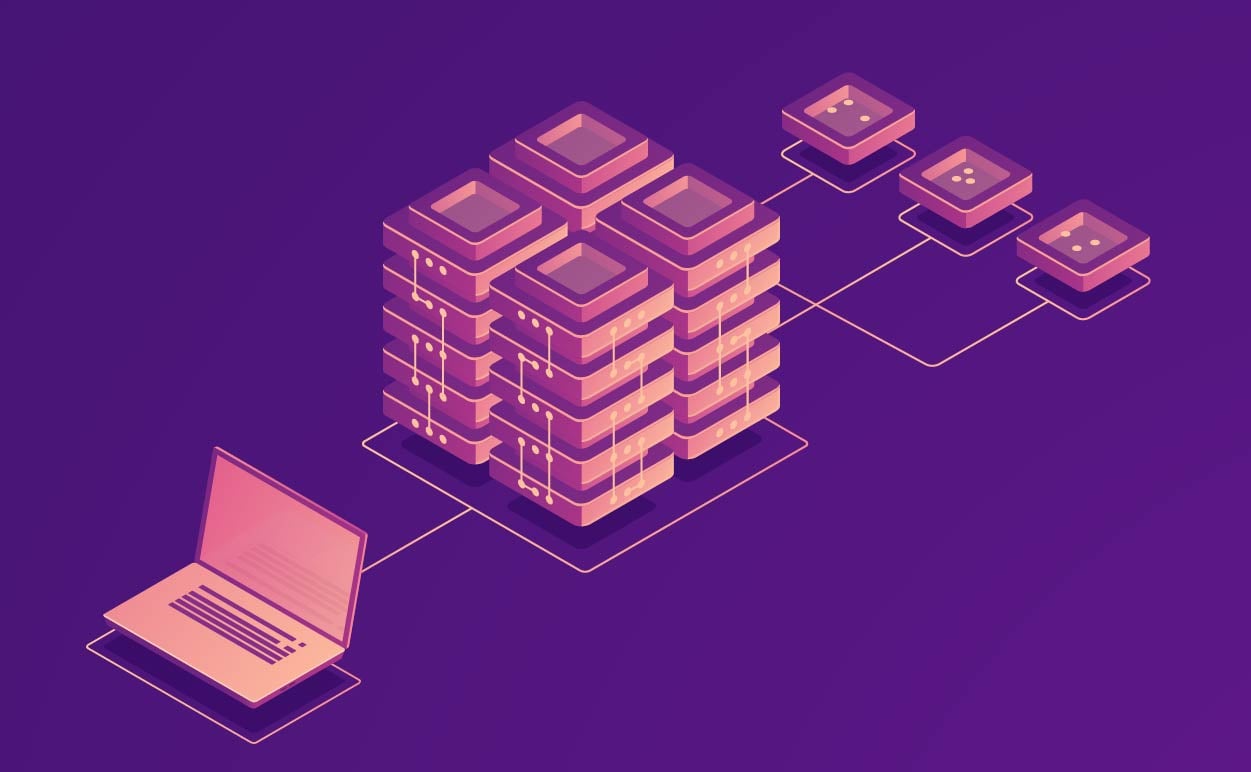 Do you know that 95 percent of banks have already adopted cloud to better their operations and offerings? With COVID-19 showing no sign of slowing down, financial institutions worldwide are rushing to cloud due to its accessibility, resilience, and scalability. But before going all-in on a cloud adoption strategy, make sure you grasp the essence of its What, Why, and How.
---
What does the cloud market look like?
Though the history of cloud computing dates back to the 1960s, it is still a hot topic in many boardrooms of today, and the banking and finance industry is no exception. Then came COVID-19, which turns the cloud from a nice-to-have into a mandate for business transformation. Standard Chartered aims to become a cloud-first bank by 2025, with all of its core systems powered entirely by cloud. Banking giants like JP Morgan, Barclays, or UBS already turned to the cloud to make working-from-everywhere the new norm. If you are having a cloud of doubts about this technology, believe in these numbers:
65 percent of financial services firms have adopted cloud-based security in response to cyberattacks

87 percent of global IT decision-makers report that COVID-19 is the accelerator for their cloud migration strategy

Before 2020, 65 percent of workloads were already in the cloud. This figure jumped to 78 percent in six months, and it is expected to reach a whopping 95 percent by 2025

Despite the uncertainties brought by the current pandemic, the banking and finance sector still sees a growing 30 percent increase in cloud investment.
But why is cloud considered backbone of BFIs' digital transformation?
Cloud can be an accelerant for digital transformation, offering a secure, low-cost, and scalable tech that not only brings values to the financial service providers themselves but also transforms their customers' journeys.
Since COVID-19 early outbreak, a global bank has quickly adopted cloud in response to a sudden increase in their support call volumes and successfully let 20,000 employees work remotely. Thanks to cloud-based innovations, various employees and teams can retrieve and extract the same information at once, regardless of their location and device.
In an industry where security is a core driving force, cloud adoption has become imperative as it offers a more efficient way to outmanoeuvre security threats. When data are stored offsite with multiple security layers rather than in the traditional in-house system, it lowers the risk of cyber-attacks. 94 percent of companies could see an improvement with their security upon introducing cloud computing to their daily operations.
Cloud not only benefits workers but also enhances accessibility for end-users. Customers can access self-service applications anywhere, anytime. Cloud stores and analyses their behaviours, thus enabling BFIs to understand customers demand and personalised their experience accordingly. As the socioeconomic shift from physical to digital becomes more rapid than ever, having a powerful technology like this could be game-changer in reimagining customer journey and staying relevant in the competition.
So, how can BFIs ensure the success of their cloud journey?
More and more banks are migrating to the cloud. It is predicted that there will be a 28 percent growth in cloud adoption market revenue in 2022. While a rising tide lifts all boats, smart leaders are those voyaging beyond the hype and considering various critical aspects before making a large-scale adoption:
Having a trusted partner: Many often fail to balance the speed of transformation and risk mitigation. They need a competent and reliable partner to help them outline a structured roadmap aligned with their strategy and available resources, as well as offer support when needed. If you don't know where to begin, start by looking at some

key players

in the cloud market.
Taking security issues seriously: As flexibility and accessibility increase, so do cyber threats. Having a basic approach to security is like having a cheap lock. Banks should avoid treating cloud security the same way they do for onsite data centres. Security instructions should be communicated thoroughly and authenticated access to data and core applications must be made compulsory. On top of that, financial institutions need to mitigate exposure and control accessibility accordingly to different types of users.
Looking to leverage the potential of the cloud? Let our practitioners help. Visit: https://www.fpt-software.com/service/cloud-professional-services/
References
Accenture (2020). The cloud imperative for the banking industry. [Link]
GlobeNewswire (2020). New Study Reveals that 87% of Enterprises Will Accelerate Their Cloud Migration in a Post-COVID World. [Link]
PwC (2020). Financial services technology 2020 and beyond: Embracing disruption. [Link]