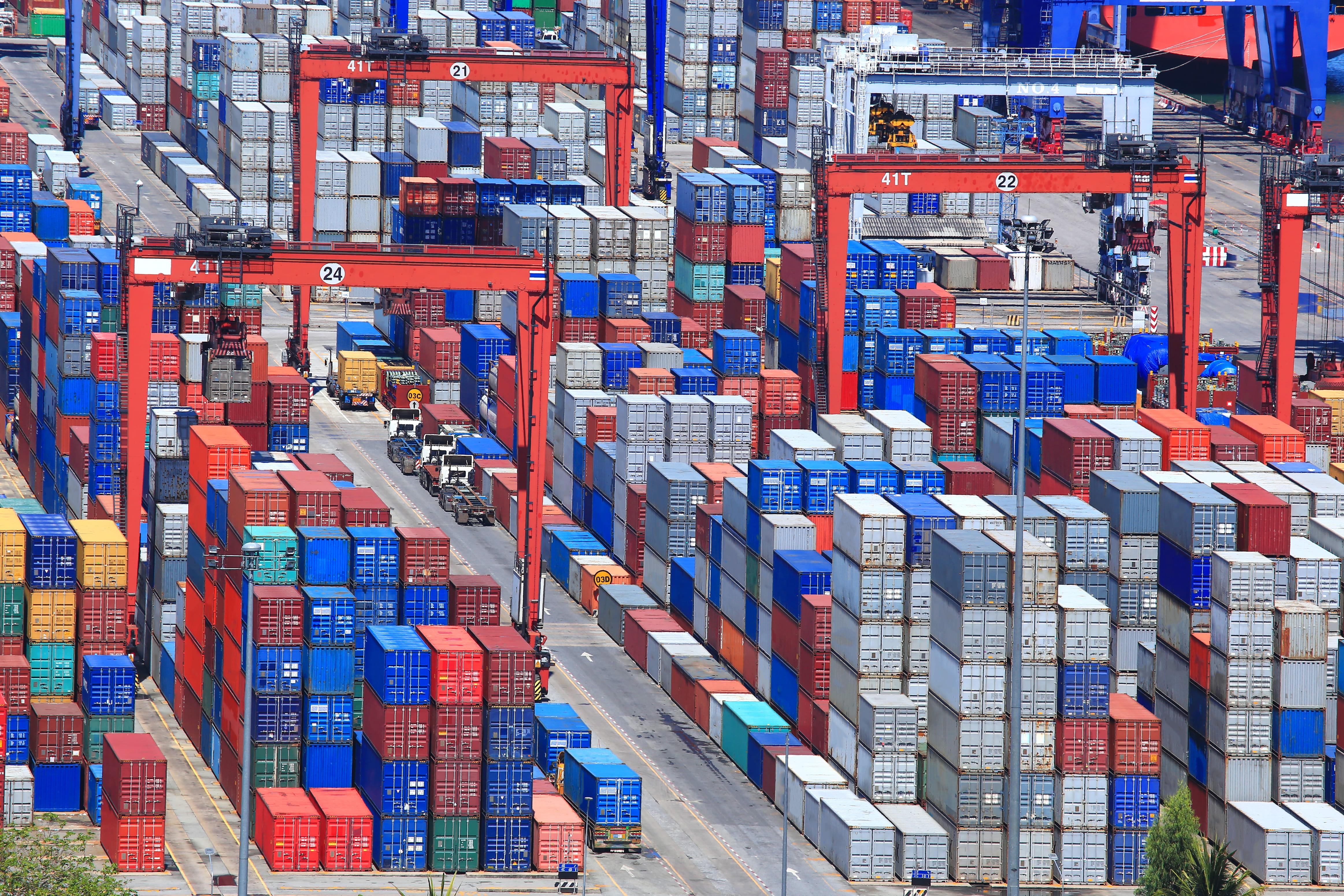 The supply chain industry has recently taken center stage on many newscasts with trend predictions and high-definition mapping of the challenges it may be facing in the new year. Challenges involving the heavily-mutated Omicron variant are surging global anxiety and creating difficulties for freight transportations, logistics services providers, and shippers alike.
Persisting challenges
Last year, global supply chains struggled with massive challenges like port congestion, shortage in containers, labor, and transport equipment. China, for instance, is facing production suspension due to power shortages, whereas Germany, the UK and the US - are experiencing operational difficulties due to truck driver shortage. While demand is continuously rising, limited containers or vessels unable to accompany consequently lead to increasing costs and the hampering of global production as a whole.
The issues are caused by and aggravated for different reasons, and most of them are expected to continue persisting in 2022. Entering the new year, logistics giants like FedEx and UPS are swamped in driver shortage. Some of the major causes are due to Omicron rampage and rough weather, which cumulated a domino effect across the entire chain. Additionally, there is a rise in the need for warehousing as consumer behavior shifted significantly from physical in-store shopping to e-commerce. To drive above these challenges, it is quintessential for supply chain companies to be more decisive in making the necessary approaches to adopt the new ways of working and the right technologies.
Automation to untangle the knots
Limited physical interaction and outcry over labor shortages called for algorithms and machines. Since the beginning of 2021, businesses have been implementing automation, AI, machine learning, predictive analysis, fulfillment robotics, and delivery robots to streamline supply operations and alleviate labor shortages. Personalizing experiences, visual store, contactless IoT, touchless interactions, chatbots… all are to deliver a seamless experience while minimizing the risks of complaints. It is forecasted that the warehouse automation software and systems market will reach $47.4 billion by 2023 [1]. McKinsey Global Institute also redeemed the transportation and warehouse industry to possess the third-highest automation potential of any sector [2].
Digital twin & the value of data
The Intra-enterprise supply chain is leaning towards the gathering of better insights. With the Internet of Things, companies can gather data on inventory level and stock transitions through the factory-to-store data detected by millions of sensors. Supply chain companies can use this wealth of data to analyze and construct their own virtual version of the supply chain – the 'digital twin.' Digital twins protract as much data as possible to run their simulations while simultaneously train their AIs to understand the logistical information as well as the customer behavior data. Not only do they predict the disruption down the line, but they come up with possible solutions. The detailed simulation model can be further studied, tweaked, and modified to validate ideas, aiming at finding innovative ways of operation before being implemented in real life.
Realizing by the possibilities of this powerful new technology, tech giant Google has already begun to develop supply-chain digital twins that Renault is reportedly using since September 2021. International shipping giants like FedEx and DHL have also started building their simulation software [3].
Decentralize with Blockchain
Due to the complexity and lack of transparency in today's supply chains, blockchain-based solutions are the key to enabling a resilient, highly decentralized and trust-free business environment. It also contributes to the reduction of administrative expenses due to the complexity and lack of transparency in today's supply chains. To name a few other benefits, blockchain allows source-to-customer transparency, secure transactions by verifying and documenting, and can coordinate anonymously without third party's involvement, altogether helping to improve friction and lessen the complexity in the process.
As the pandemic continues, spending on supply chain technologies will continue to climb, considering the operational efficiency they offer. Although this digital adoption comes with a sizable investment, these are the technologies that organizations should take advantage of to circumvent routine tasks, improve accuracy and save time. Over time, the benefits that they bring will help minimize expenses and complement human works.
A digital supply chain requires a good technology partner.
Transformation is the key to business resilience and competition in this challenging time. High expertise in supply chain management does not necessarily mean the same when it comes to digital transformation and innovations. Having a trusted partner to accompany the business on its digital transformation journey will enable the organization to carry out tests with proper research and analysis, eliminate uncertainty, and reap the most of the latest trends and technologies.
Source
[1] https://www.wsj.com/articles/autostores-softbank-backing-to-spur-warehouse-robotics-expansion-in-asia-11617822725
[2] https://eleks.com/blog/logistics-and-supply-chain-trends/
[3] https://www.technologyreview.com/2021/10/26/1038643/ai-reinforcement-learning-digital-twins-can-solve-supply-chain-shortages-and-save-christmas/