Blockchain is one of the most notable technology trends created in the 21st century. Its technology and mode of operation are still a relatively new concept to most people; However, Blockchain has a huge potential to be able to take root in many areas. In business, financial technology, healthcare, education, business, and even gaming, blockchain plays a key role in unlocking the best features technology can bring.
Businesses and governments around the world are watching the blockchain ecosystem very closely. However, the application of blockchain has not yet reached the development potential in practical operations of the enterprise. This has prompted akaChain to come up with a new innovative solution, focusing on providing a blockchain product for businesses.
Read more: Application of Cryptocurrency in Cross-Border Payment
Blockchain for businesses
Blockchain is a technology that enhances security, improves efficiency and decentralizes any field of its implementation. All of these attributes are capable of developing business control status worldwide. There are already dApp applications built to provide solutions for many different companies. However, there are also many obstacles that prevent companies around the world from applying these dApp applications to their business models.
Currently, most businesses are still following the blockchain because they are trying to find a suitable consensus in their specific cases. The current situation poses a serious problem for blockchain because in the current context, it seems that blockchain is in need of businesses, a contrary to what should happen. Blockchain is still a platform of the future.
With the vision of a revolutionary platform, akaChain is capable of changing businesses through specially designed blockchain solutions.
Limited current
Businesses are faced with numerous challenges from existing blockchain products and services, as explained here. Updates can solve some problems, while others are deeply rooted in the architecture of the dApp application support protocols. Most dApp applications for businesses operate on platforms like Ethereum, a platform that is facing fierce competition. These platforms are hardly able to support average traffic due to the huge number of dApp applications deployed on it. Slow transmission speeds are frequent, as observed in late 2017 after the CryptoKitties game severely clogged the entire Ethereum network.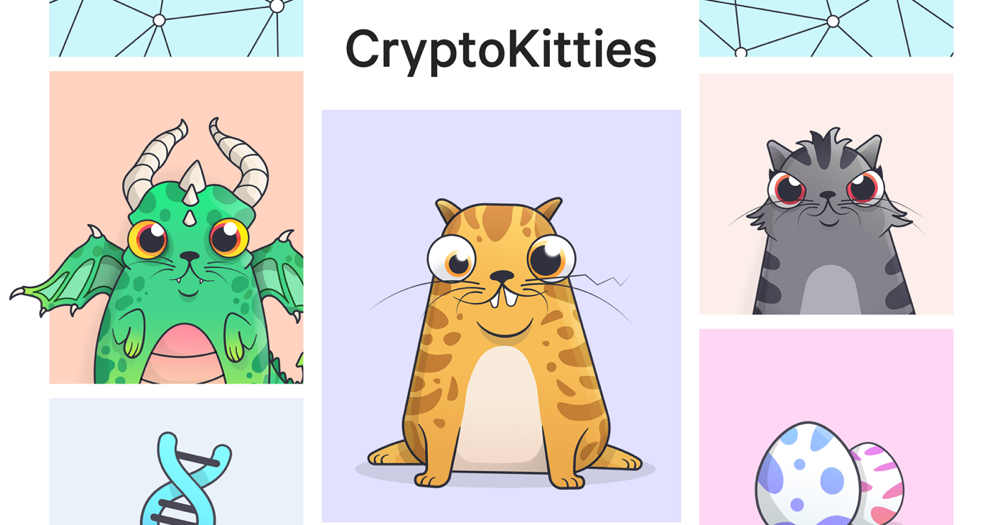 The CryptoKitties game, when released, severely clogged the Ethereum network, resulting in significant inconveniences for existing dApps and using that ecosystem.
Hard forks are another threat businesses are avoiding by delaying blockchain integration. Blockchain is still a technology in development, which means that at some point there will be official updates. This roadmap could cause developers to completely abandon designs and features from older versions. The need for constant upgrades poses a challenge to this ever-evolving technology as businesses are looking for longer-term solutions.
Read more: Blockchain Monitoring Portal: Secret Weapon in Blockchain Projects
Techniques related to blockchain technology and dApp also hinder businesses from deploying blockchain technology. Developers must learn new languages, such as Solidity, in order to build decentralized operations applications.
Supporting developers is not considered a priority in current blockchain settings. The current system focuses on developers adapting to this technology, a technology that may be behind the pace of development. akaChain pays attention to how its services adapt to the needs of developers and businesses to better serve their target market.
Scalability and privacy are the next issues on the list that need to be faced when applying blockchain in businesses. akaChain addresses and optimizes them through its platform.
Most blockchain protocols are operating on second-generation blockchains, while a few have turned to 3rd or 4th generation blockchains, showing the potential for increased efficiency and reliability. Third and fourth generation protocols have improved their services and are able to make transactions faster, providing greater security. However, they also face operational obstacles because their platform is not for a specific industry.
akaChain's technical features have been greatly improved on the blockchain platform. akaChain's vision is to focus entirely on solutions for businesses. Building its foundation combined with effective implementation based on the business model of the business is akaChain's goal. This specialization makes akaChain different from countless future blockchain business protocols.
akaChain adds its name to an ever-growing list of Blockchain 4.0 projects, but is certainly one of the first projects with real expertise for certain industries.
Businesses are diverse, and their needs are not the same. akaChain itself cannot provide all the services that every business can desire. akaChain understands the role of developers in the technology community, especially in improving existing technology and making it suitable for target markets.
akaChain believes that an immediate transfer from legacy systems to blockchain is not feasible and takes time, effort and patience to completely transform traditional activities onto the blockchain platform, so akaChain provides tools to maximize this transition, allowing more businesses to maximize the full potential of blockchain technology on the akaChain platform.
The world is constantly applying new technologies to improve production methods, provide services as well as meet the requirements of a growing global environment.
Blockchain ensures security, privacy and more cost savings, it becomes a suitable solution to integrate into the business sector in the near future. akaChain wishes to lead in the application of blockchain technology to businesses. Small and careful steps, we hope we are on the right track to how to network businesses.
Blockchain topic:
For more readings on technology, click here to explore!