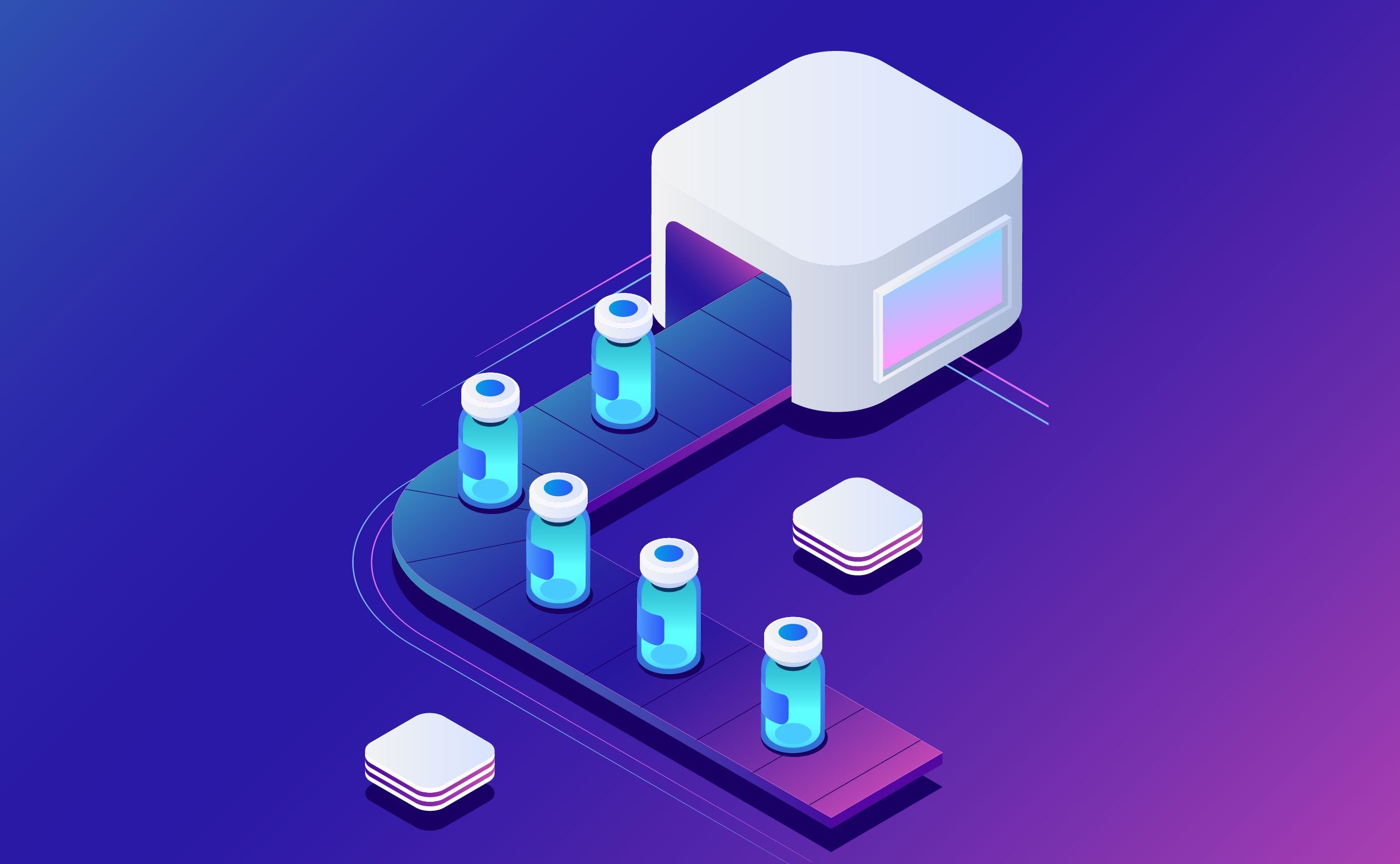 As governments gear up to deliver COVID-19 vaccines worldwide, blockchain and artificial intelligence could be a match made in heaven.
---
Several pharmaceutical firms have launched COVID-19 vaccines with impressive efficacy rates (up to 95%) [1]. But as promising as these vaccines might be, the biggest challenge is still present – the solution to distributing these vaccines globally and rapidly. The global supply chain is inherently complicated due to the large number of intermediaries involved and not particularly amenable to rapid vaccine shipments and deliveries at scale.
Yet, it seems the combination of artificial intelligence (AI) and blockchain can help manufacturers surmount the challenge.
Blockchain
Today, efforts embracing blockchain are no longer limited to financial services but have also been devoted across multiple industries like logistics, retail, etc., where it allows real-time shipment tracking, shared access of data among relevant parties. Lessons learned from such use cases can now be utilized to create a global ledger for vaccine distribution.
Each vaccine must be stored and distributed under specific conditions, inducing logistical hurdles that can affect these vials' safe and rapid roll-out. For example, Pfizer's vaccine has a required temperature of –70 Celsius degrees, while the figure for Moderna is –22. Such temperatures must be maintained from factories to administration sites, meaning accurate and real-time monitoring of different vaccine batches is crucial. Fortunately, together with IoT-based sensors, blockchain can be applied to fulfil such a daunting task. In fact, two British hospitals have already leveraged the digital ledger technology to keep tabs on the fridges storing these vaccines [2].
Artificial Intelligence
With vaccines demands outstripping supplies, governments are rushing to determine who should be the first to receive the shots. While the approach of prioritizing the elderly and frontline healthcare professionals seems reasonable, it ignores a bevvy of risk factors that can drive a higher chance of mortality due to COVID-19. A recent study of 17 million revealed that ethnicity, sex, race, and age could represent crucial variables [3].
In such a case, machine learning might be the answer. It could leverage a massive amount of data on a person's health history, social and environmental conditions, current infection rates, etc. and detect hidden patterns. A health system in the US has used machine learning to pinpoint which individuals are at greater risk of suffering from severe COVID-19 outcomes [4].
Additionally, once a vaccine distribution network is in service, keeping tabs on its operations is critical. Even though the vaccines have been meticulously tested before launching, there might still be some side effects that only present when millions are injected. That's why healthcare professionals and drug manufacturers are required to file reports on adverse events. Given the flood of information coming from so many directions, extracting insights from these reports can be daunting. That's where natural language processing (NLP) steps in. NLP is capable of converting these documents into structured data and identifying patterns of anomalies.
Closing thoughts
The globe has reached a critical juncture in technology evolution in which the right tools are available. Still, there are more that need to be done. A mass vaccination effort would require global coordination of streamlining the COVID-19 vaccine supply chain and driving all relevant stakeholders towards a consensus to embrace such a system.
Interested in more technology articles? Click here to learn more!
References
[1] AI Has Advantages for COVID-19 Vaccine Roll-out, but Potential Dangers too. Healthcare IT News
[2] British Hospitals Use Blockchain to Track COVID-19 Vaccines. Reuters
[3] How the Massive Plan to Deliver the COVID-19 Vaccine Could Make History – and Leverage Blockchain Like Never Before. World Economic Forum
[4] Personal Connections Through Machine Learning: How Blue Shield of California is Leveraging Technology to Reach Members Most Vulnerable to COVID-19. Blue Shield of California.