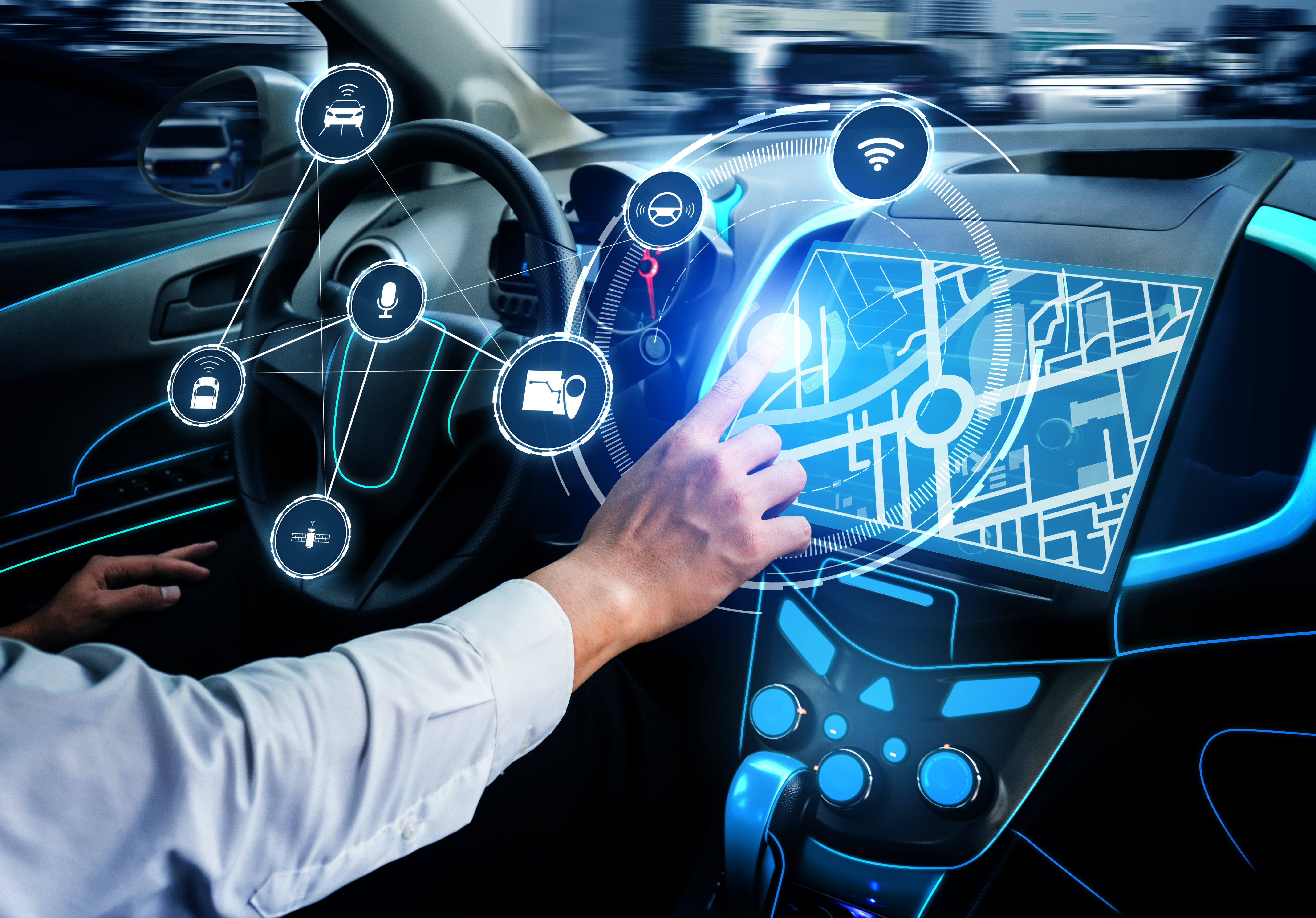 The origin of in-vehicle infotainment systems (IVI) can be traced back to as early as the 1900s, with the push-button AM radios being considered the first-ever feature. Ever since, IVI systems have become indispensable in creating a spectacular in-vehicle experience, so much so that cars have been famously dubbed as "smartphones on wheels." But with advancements in automotive technology, including autonomous vehicles, and the growing demand for a personalized experience, the role of IVI may have evolved to a point where they are turning cars into personal assistants on the go.
Automotive trends driving IVI innovations
Demand for advanced features:
Demand for a bespoke driver experience has been rising steadily, so much so that advanced features have become a critical deciding factor for choosing car brands. Indeed, in a survey by Deloitte, advanced features are ranked by Japanese drivers as the most important factor for choosing car brands for their next purchase. The factor also makes the top list in other major markets, ranked second in the US, South East Asia, and India, and third in South Korea and China [1]. Although features can vary from brand to brand, here are some of the most-wanted features by drivers, according to AutoPacific's 2022 Future Attribute Demand Study [2]:
Parking sensors, rear and front: voted by 41% of the respondents
Distracted or drowsy driver monitoring system: voted by 39%
Tire fill complete alert: voted by 39%


Rising autonomous vehicle market:
Autonomous vehicles have emerged as a megatrend in the automotive industry, with McKinsey & Company predicting that 12% of global vehicles sold will be equipped with L3+ autonomous technologies by 2030 and 37% equipped with advanced autonomous technology by 2035. Despite customers' rising concerns about the safety of fully autonomous vehicles, they are highly interested in advanced autonomous driving features, with 25% of the respondents showing such enthusiasm and two-thirds showing a willingness to pay a premium of US$ 10,000 for advanced features [3].
As safety plays a deciding role in the future of autonomous vehicles, the Advanced Driver Assistance System (ADAS) has been strongly advocated as part of the regulatory requirements for launching autonomous vehicles. For instance, the European Commission recently introduced new rules on advanced safety features in an attempt to improve road safety and enable fully automated vehicles [4]. The regulations set out additional requirements for certain vehicles:
All road vehicles: require features including intelligent speed assistance and attention warning in case of driver drowsiness, etc.
Cars and vans: lane keeping, automated braking
Trucks and busses: blind spot monitoring, collision warning, tire pressure monitoring


Artificial Intelligence for improved safety and personalized in-car experience
Driver Drowsiness Alert

:
As safety plays a deciding role in enabling the mass adoption of autonomous vehicles, ADAS has been hugely supported by regulators to include advanced features such as driver drowsiness alerts. With drowsy drivers causing over 90,000 crashes in the US In 2017, according to the National Highway Traffic Safety Administration [5], alerting driver distractions and drowsiness has become critical in ensuring on-road safety. This is where AI comes in handy by collecting and analyzing drivers' facial expressions to identify potential drowsiness signals and alert accordingly. Such an AI application has been statistically studied and proven to be highly accurate.
For instance, a study by Inkeaw et al. utilized the artificial neural networks model to analyze participants' multiple facial variables, including the eye aspect ratio, mouth aspect ratio, face length, and face width balance. The participants also provide electroencephalogram signals (a recording of the human brain's activity) as the baseline for comparing the performance of facial analysis. The study shows a promising result as the analysis of the eye aspect ratio, mouth aspect ratio, and face length successfully predicts driver drowsiness with a significant accuracy rate of 60,76% [6].
Predictive maintenance:
Predictive maintenance is a popular AI application and has been effectively utilized in multiple industries. For those unaware, predictive maintenance is the ability to analyze engine health and predict future downtime so that preventive solutions can be taken in advance. Unlike the traditional method of engine inspection, wherein machines undergo pre-scheduled checks or when experiencing irregularities, predictive maintenance updates machine status in real time and suggests optimal inspection timelines. With the AI-powered solution, unexpected downtime is minimized, and machine checks are optimized, thus enabling lowered costs, improved efficiency, and undisrupted business. Such benefits also extend to the automotive industry. By applying predictive maintenance, car owners can have a smoother in-car experience and save costs with minimized breakdowns and fewer pre-scheduled engine checks.
Global automotive players are beginning to explore the possibility of in-car predictive maintenance. For example, Israel's Kavim Public Transportation company recently partnered with Questar – an automotive technology solution company, to roll out the vehicle management platform, which collects in-vehicle data and utilizes AI to detect potential malfunctions. As a result, the platform managed to identify serious malfunctions in 10% of the Israeli company's bus fleet [7].
Personalized in-car experience:
With AI applications becoming mainstream, customers increasingly expect personalization in every service they experience, and that includes transportation. According to a 2022 survey by Capgemini Research Institute, a whopping 73% of car users expect a built-in AI-powered in-vehicle voice assistant [8]. Such a demand has fueled intense competition not just among carmakers but also technology companies. While Google and Apple have established their presence in the automotive industry with Android Auto and Carplay, Amazon just recently entered the market with Echo Auto, aiming to bring Alexa into vehicles. On the other hand, automakers are creating their own AI-powered assistant with even more advanced features. For instance, in 2018, Mercedes-Benz introduced the AI-powered voice assistant - Mercedes-Benz User Experience that is capable of understanding indirect commands. It means that instead of requiring driver to make a command statement such as "volume up," the BMW system can automatically volume up when drivers express dissatisfaction.
Infotainment goes big with AR/VR
The in-car entertainment has undergone several evolvements, from a humble push-button AM radio to an advanced system with an Internet connection. But with the introduction of AR/VR technology, the driver experience is about to be elevated to a new height. Needless to say, the benefit of AR/VR technology is to bring users to a digital world with new and exciting interactive experiences, and automakers are beginning to redefine the in-car entertainment system with such technology. For example, Audi recently introduced Holoride – a VR-based entertainment package for some of its newest car models, aiming to provide riders with a variety of interactive games and applications. Partnering with game and blockbuster writers, such as the Russo Brothers from Marvel Cinematic Universe, the automaker strives to create its own Holoride universe [8].
Exciting applications apart, AR/VR technology has been well received and applied in vehicles. One prominent use case is the head-up display, where vehicle information is displayed at eye level, allowing drivers to maintain their head position instead of looking down at the usual lower instruments. With the AR-powered solution, data such as speed, lane information, or distance with ahead vehicles are presented directly onto the windscreen. Mercedes-Benz has successfully rolled out this feature in their car models and even takes a step further by incorporating eye-tracking. This feature allows the projected information to move around as the driver's head moves, allowing for the vehicle information to always be in the optimal display position [9].
Closing thoughts
The in-vehicle infotainment system has undergone major updates to better suit growing consumers' demand and tightening regulations. Technology such as AI and AR/VR offers some exciting applications for creating a be-spoke in-car experience, but successful implementation of such use cases requires more than just pure technology adoption. Building a clear roadmap, solid software development capabilities, and a high-quality, scalable digital workforce are among several keys to success.