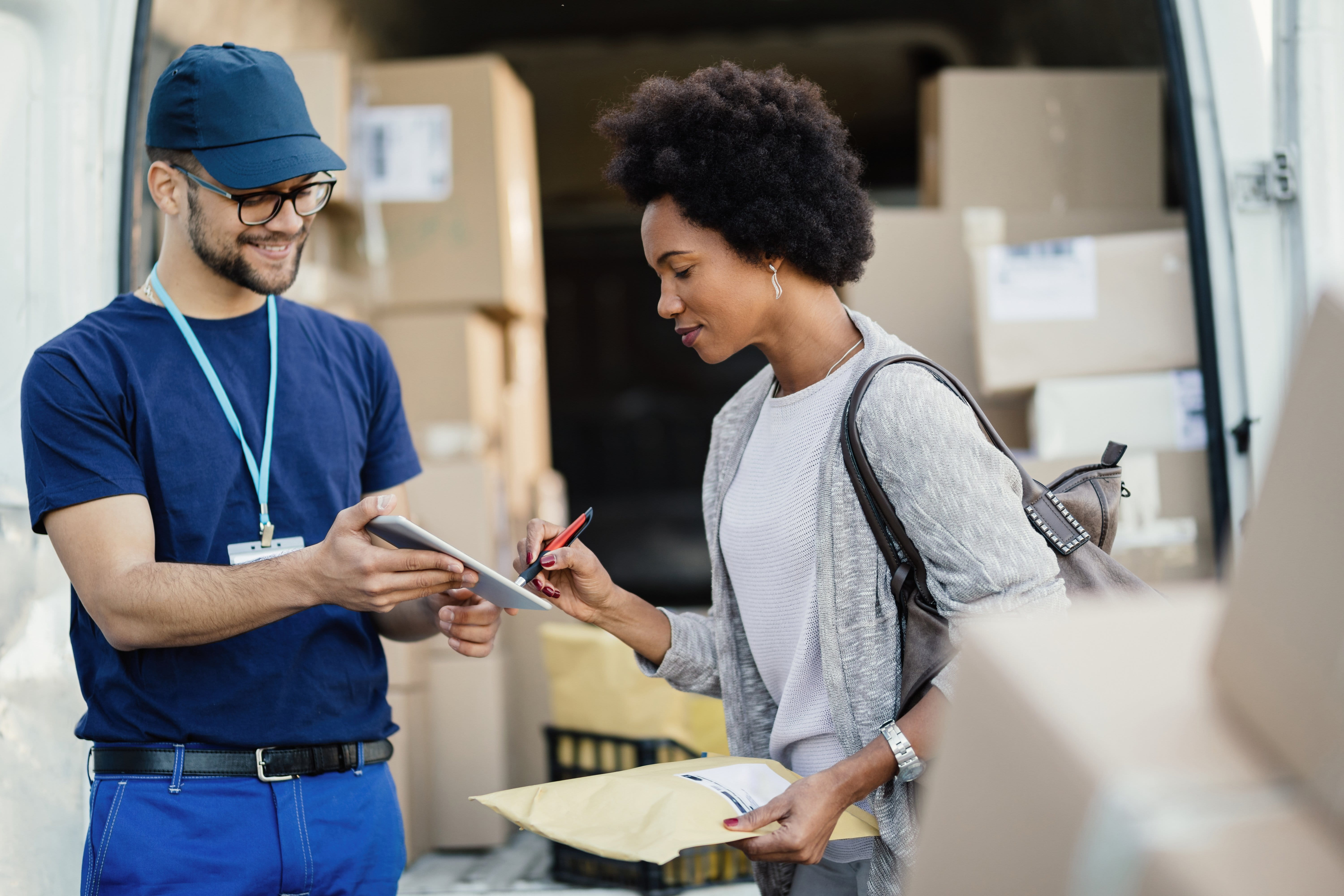 With the exponential growth of technology in retail in the past decade, today's consumers expect fast,, convenient, and seamless omnichannel experiences. Whether it is same-day delivery or in-store pick-up, consumers prefer brands that can provide them with almost instant gratification. The heightened demand for speedy delivery has placed significant pressure on retailers and third-party delivery partners, and technology has been heavily relied on to help ease the workload.
The need for speed
Speed of delivery has emerged as a strategic focus for both consumers and retailers. On the one hand, consumers demand faster and more reliable delivery, so much that it has become a make-or-break criterion for purchase. Indeed, a study indicates that delivery time remains the top influencing factor for online shoppers, with 85% of whom stating a poor delivery experience as a barrier for repurchasing from the same retailers [1]. In terms of delivery time, consumers expect to receive their orders in less than a week, even within the same day of making purchases. In fact, Morning Consult has conducted a survey to shed light on how long exactly the consumers expect to receive their delivery, based on product category. It is revealed that most consumers expect groceries to be delivered same-day (35%) while for other products, including apparel (30%), beauty & care products (25%), personal electronics (25%) and home furnishings (26%), consumers are happy to receive their orders within 5 days [2]. The demand for speed has grown so high that the associated higher cost of delivery no longer presents an obstacle, with a whopping 65% of surveyed consumers expressing their willingness to pay more for a faster service within 1-2 days [3].
On the retailer side, speeding up delivery has been a priority. The e-commerce retailer, Amazon, has certainly set the bar higher. McKinsey & Company estimated that Amazon's speed of delivery has accelerated by over 75% over the last decades, from 8 days in the early 2000s, to 2 days in 2015, with some categories offering same-day delivery [4a]. As a result, more and more sellers are aspiring to offer same-day shipping. Indeed, according to a survey of 500 global retailers, a whopping 99% of the respondents have initiated a plan to build up capabilities for delivering same-day [5]. And retail giants are taking the lead in the game, with the American-based multinational retailer – Walmart and the French beauty product provider – Sephora both offering 2-day shipping.
Beware of barriers
Despite the hype, same-day delivery remains a challenge. The process of delivering parcels starts with picking and packing the orders, which takes approximately 4 – 8 hours. They are then picked up from distribution centers by parcel carriers, making their way into the parcel network. Once reaching their final distribution hubs, it takes another one or two days for the parcels to reach the customers [4b]. In short, delivering a parcel within one or even two days requires a tight timeframe with precise operations that leaves little to no room for errors. Given such complexity, here are some of the issues that prevent retailers from speeding up delivery:
The cost of implementation: One way to shorten delivery time is by placing distribution hubs closer to the customers. However, delivering to the same number of customers in a shorter time means having a denser network of distribution. Indeed, McKinsey estimates that offering next-day shipping to 80% of the US population would require retailers to operate three times as many distribution centers as they would for 2-day delivery. This, in turn, leads to both higher initial investment and more expensive delivery costs per parcel. It is estimated that opening a large-scale distribution center requires over US$ 100 million and offering next or same-day shipping costs retailers as much as US$15 per parcel [4c].
The last-mile bottleneck: Last-mile delivery refers to the final journey of a parcel from its last distribution hub to the customers. Despite its minor role, last-mile delivery has become a headache for carriers due to its high cost and inefficiencies, which is estimated to account for 41% of the entire supply chain cost [6]. The issues with last-mile delivery include:
Spread-out drop-off points in rural areas: forcing carriers to travel further, resulting in higher costs and longer delivery time.
Traffic congestion in urban areas: preventing carriers from delivering on time, which may result in customer unavailability and the need to re-deliver several times.
In-store inventory management: Another way to shorten delivery time is by offering the "buy online, pick up in-store" (BOPIS) option; nevertheless, in-store inventory management remains a critical issue. With the alternative, retailers no longer have to pick and pack orders from a far-away distribution center, but rather in a nearby store. What is more, they can save delivery efforts by having the customers come to pick up in-store. It might seem like a win-win situation, but BOPIS presents one major setback - inventory management. Generally, stores experience a lower inventory accuracy rate of 70 - 90%, compared to that of a distribution center (over 99.5%) [4d]. It means that the Click & Collection option results in a higher likelihood of a customer ordering an out-of-stock item.
Speeding up with technology
Solving the delivery challenge is no easy task, but technology can be heavily relied upon to help ease the burden. Here are some of the technology applications that would change the game:
Automation
As previously shown, one or two-day delivery requires a tight timeframe with near error-free operations. In other words, every second counts and every penny saved is valuable; and automation in warehouses is one critical enabler regarding these matters. Warehouse automation technologies, as McKinsey & Company defines, refers to the applications that improve the movement and handling of goods. Their vision of an automated warehouse in 2030 includes:
Artificial intelligence

taking over repetitive tasks
Fully automated high-rack warehouse, navigated by

autonomous vehicles

AR technology

helps managers oversee the entire operation

Real-time

monitoring of inventory

3D printing

to assist make-to-order
Building a fully-automated warehouse still has a long way to go, but early implementation of warehouse automation has brought some fruit of success. For example, the automated pallet-handling systems have enabled some businesses to cut shipping time by 50% [7]. And retail giants are already realizing the potential of warehouse automation, such as JD.com (the Chinese e-commerce company) and Ocado Retail (the British online grocery retailer) operating fully automated warehouses.
Artificial Intelligence
Artificial Intelligence (AI) has long been praised for its ability to enhance demand forecasting, which is a critical element in solving the above-mentioned Click & Collect issue. With the ability to study multiple, non-structured forms of data simultaneously, AI has the power to predict demand with a significantly higher accuracy rate than human methods. Both traditional historical information (such as past purchases) and newly developed, real-time data (such as weather and search trends) can be effectively studied altogether by AI to predict consumers' needs even before they are aware of. For example, the Stevens Institute of Technology utilized AI to explore the interaction between time and place, which was crucial to uncover hidden patterns and result in a more precise prediction of future flu outbreaks. Such an AI-based approach was able to predict flu outbreaks 15 weeks in advance, with an 11% increase in accuracy rate [8], which can be helpful for retail pharmacies to predict demand and allocate inventory accordingly. With higher forecasting accuracy, AI helps improve inventory management, which in turn reduces operating costs and improves sales, due to a lower rate of product unavailability. Indeed, a study by McKinsey & Company estimates AI-based prediction approaches to reduce transportation costs by up to 10%, administration costs by up to 40% and lost sales due to product unavailability by 65% [9].
Autonomous Vehicles
Solving the last-mile bottleneck is a long haul, but autonomous vehicles present a potential solution. Powered by next-gen technology such as AI, sensor technology and 5G, autonomous vehicles can improve delivery flexibility, reduce cost by 40% and reduce shipment time by up to 77%.
Interested in learning how autonomous vehicles can revolutionize last-mile delivery? Check out this infographic here.