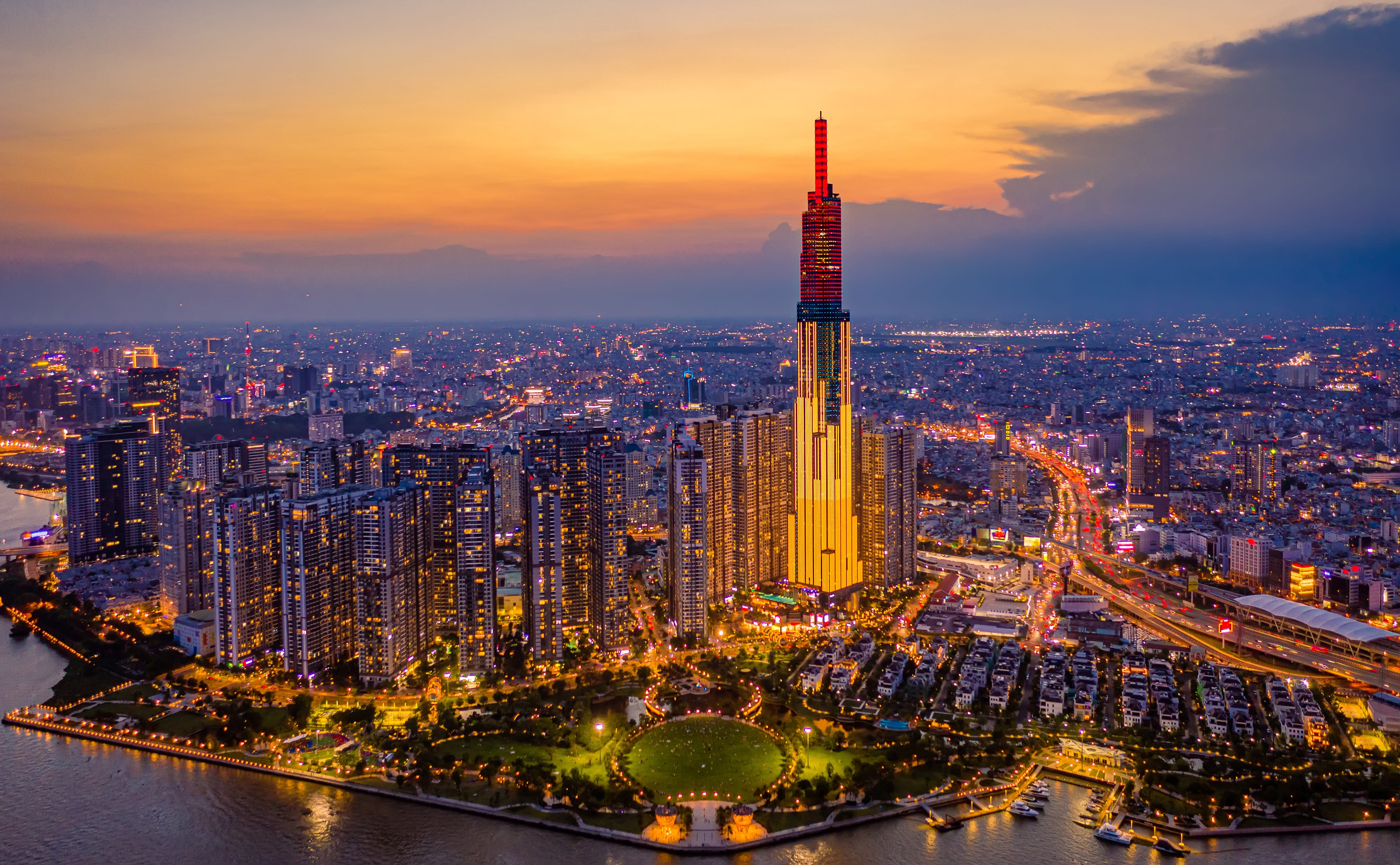 Recipes for successful digital transformation may vary from company to company, industry to industry, and market to market, but certain factors remain key enablers for a fruitful DX implementation. Drawing from numerous industry-leading research, as well as FPT Software's own experience in serving thousands of companies worldwide, this article has identified speed and scale as the main success factors of enterprise-wide digital transformation. But more than that, it has been noticed that top performers are those who not only master the art of implementing DX at scale and speed but also realize, tap into, and leverage the potential of rising star markets such as Vietnam.
Equal parts of speed and scale
Undoubtedly, digital transformation is at the forefront of corporate strategy, with eight in ten surveyed organizations reporting to have undertaken DX initiatives in the last five years. Despite the effort, only a handful have considered themselves successful at digital transformation, with less than 33% of the respondents achieving enhanced business performance and sustaining such fruitful results [1]. As questions arise around what contributes to a winning DX recipe, the ability to implement digital solutions with speed and scale remains at the top of the success factor list, supported by an abundance of industry-leading analysis and real-life case studies.
Speed & scale in digital transformation: Exploring the what and why
As simple as the word itself speaks, speed refers to how quickly an organization fulfills its digital transformation initiatives. A McKinsey & Company study [2] finds that the highest-performing companies, digitally, are those who move fast and renew often. The study reports that these top performers nearly completed their initiatives within 12 months. Specifically, they implemented initiatives and achieved results that covered nearly 28% of the total ramped-up values in the first 3 months, 57% in the first six months, and 74% in the first year. Speedy DX implementation is critical, because quick wins allow for better resource allocation and recycling. Over time, more quick wins mean more funding, and that is when business transformation becomes a continuous cycle to create the butterfly effect.
Equally important in crafting a winning DX strategy, scale refers to a company's ability to implement technology solutions beyond early pilot work and effectively apply them across the entire enterprise. As simple as it may sound, the ability to scale digital solutions remains a decisive factor in a successful digital transformation initiative. Indeed, a Business Harvard Review study of leaders from 17 countries and 13 industries has come up with such a conclusion, drawing from a case study of a sportswear brand. The company bet big on mass customization to gain a competitive advantage, having invested a fortune in robotics, machine learning, and 3-D printing at a new manufacturing plant. The aim was to allow its customers to get personalized products promptly. Despite how good it sounds in theory, the digital initiative never matched the company's operations. The ambition merely stopped at the pilot phase and was shut down after three years [3]. Not only a deciding factor, the ability to scale digital solutions is also what sets out top performers from the laggards. In fact, a BCG study finds that digital leaders can scale twice as many solutions as the laggards and reap more fruitful results from their digital transformation initiatives, including three times higher returns, 20% revenue growth, and 20% cost-saving [4].
Exploring the How: Two simple ways to achieve speed and scale
1. Vendor consolidation:
A company's IT vendor portfolio may sometimes grow out of its IT department's control. The reasons vary, but some significant contributors include inherited vendors from M&A deals and growing demands from other departments whose technology purchase decisions rest outside of IT's authority. An extensive vendor portfolio can be problematic – higher costs, reduced IT productivity, and compromised security. Given the complexity, vendor consolidation has emerged as a potential solution. As the name suggests, vendor consolidation refers to the process of consolidating a company's vendor portfolio into a few trusted vital partners to achieve cost savings and enhanced efficiency.
When executed correctly, vendor consolidation can yield impressive advantages. Firstly and most importantly, the cost-saving benefit is undeniable. By consolidating vendors, companies can streamline operations and reduce costs associated with vendor management. Gartner further confirms the cost-effective benefit by presenting a case study of a large company that managed to reduce 25% of its vendors and successfully save 20% in annual spending [5]. What's more, vendor consolidation gives companies a more holistic view of their current IT landscape to evaluate its efficiency and identify gaps and areas for improvement. Working with a few trusted partners means fewer service-level agreements (SLAs), helping to speed up solution delivery and deployment. This approach has drawn attention from leading companies, such as Cox Automotive. Primarily formed through acquisitions, the company inherited most of its vendors, totaling over 200 third-party service providers. Turning to vendor consolidation as a reliable solution, the company managed to "address a lot of craziness" and report a return on investment within a year, as reported by the company's chief technology officer [6].
2. Leveraging the expertise and experience of third-party service providers:
An extended workforce & a source of innovations:
Achieving speedy and scalable software engineering requires on-hand expertise and resourceful manpower. But more than that, the global developer shortage is intensifying the challenge, with an IDC report estimating the global developer shortage to reach 4 million by 2025 [7]. To mitigate the challenge, global organizations are now turning to third-party service providers to not only utilize their products and services but also leverage their manpower, expertise, and experience to drive their own digital transformation initiatives. Cox Automotive stands out as an example of such a strategy. Initially formed through acquisitions, the company's workforce comprises employees with different tech skills, cultures, and talents. The primary focus of Cox Automotive's digital transformation initiative is to integrate these separate teams by driving the team towards more common technology tools and capabilities. The company opted out for the "easiest" solution – as the CTO puts it – which was to start with a partner that was highly experienced in these tools and platforms, such as AWS. The company then formed hybrid teams with the partner's employees as a way to help their employees pick up those skills [6].
The benefits of third-party service providers are more than just infusing organizations with standard tech skills; they can be a source of business innovation that drives future long-term growth. Setting up Centers of Excellence (CoE) with third-party service providers has received increasing popularity. Simply put, a CoE is a dedicated team of experts whose mission is to provide best practices on a topic of interest and help drive business innovations, ultimately leading to competitive advantages. Take the Malaysian oil & gas conglomerate as an example. Identifying technology implementation in general and low-code in particular as the key to enabling their net-zero ambition, the company has partnered with FPT Software – Vietnam's largest IT service provider – to set up a CoE and strengthen their low-code capabilities. With the help of over 120 low-code experts from FPT Software, the company has successfully upskilled its employees and managed to train non-technical personnel to take up simple IT tasks. The oil & gas conglomerate has also gradually transformed into an in-house low-code development company, forming best practices and frameworks to accelerate product delivery and commercialization.
A center of best practices and well-proven methodologies:
Despite all the benefits, none really matter without the right partner, and the dilemma is that choosing a suitable partner is not an easy task. As a management consultant at GOOD4Y and former Airbus data governance officer puts it, seeking a partner who can deliver sufficient software capabilities whilst helping drive new strategies is challenging [6]. Only a handful of third-party service providers can strike a balance, and in this growing market, FPT Software stands out as a complete IT solution provider, having a track record of serving 1000+ global companies and well-proven DX methodologies to guarantee success. Accumulating over 20 years of experience, FPT Software has developed its patent DX Garage framework to help businesses envision, build, and validate their DX initiatives. Understanding the budget and manpower constraints associated with enterprise digital transformation, DX Garage is dedicated to helping companies set out feasible roadmaps with cost-effectiveness, with a series of steps from idea designing and building to testing and evaluating benefits based on pipeline comparison.
Several organizations have reaped fruitful results with FPT Software's DX Garage, including TopHat - a UK-based unicorn that delivers sustainable design-led homes with a technology-enabled approach. The company faced the challenge of scattered systems and data silos that made it impossible to make data-driven decisions. Rapid growth also caused the company to rethink its IT operations and develop new solutions for some prominent business use cases. With the DX Garage framework, FPT Software proposed a flexible engagement model, detailing step-by-step resolution to each of the client's pain points. To tackle the data management challenge, the company first proposed building an AWS Landing zone as the foundation layer before developing a Data Fabric Platform for centralizing the client's data. On top of that, features for several business use cases are defined using the application MVP, which allows the client to experiment and validate ideas with a minimum budget.
A spoonful of Vietnam's magic
The prime destination for business innovations
This article has emphasized the importance of a partner in providing an enormous pool of resources to help companies achieve speed and scale. But finding the right partner proves to be a challenging task, and sometimes, one's other half might be on the other side of the globe. But the distance has never stopped top digitally performing companies, as a Harvard Business Review interview of several world-leading organizations found that "some large companies don't hesitate to partner with global service providers based in emerging economies such as Vietnam" [6]. In fact, Vietnam was ranked 7th most attractive destination for business services in the 2023 Kearney Global Services Location Index [8] and is receiving increasing attention for its rapid digital economy growth. According to the e-Conomy SEA 2022 report, Vietnam's digital economy is set to reach US$ 50 billion by 2050 to become the region's fastest-growing market [9]. Consistently, the Financial Times' analysis of 39 markets also ranks Vietnam as the second fastest-growing digital economy in 2022 and expects the country to take up the top spot by 2024 [10]. More impressively, the country's technology industry has only emerged in the last decades, generating just US$ 300 million and contributing merely 0.5% of the national GDP in 2000 [11]. Over 20 years later, the sector reached US$148 billion in 2022, nearly 500 times larger than that of 2000, and is on course to reach its target of US$165 billion in 2023 [12].
Several factors contribute to the Vietnamese digital economy's exponential growth but a growing, high-quality workforce remains a key enabler. The country enjoys a large, young population, having just recently hit 100 million people in 2023 [13]. Considered being in its prime, Vietnam has a median age of just 32.8 years [14] and has entered its golden population period since 2007 [15]. Given the demographics, the country's workforce has been growing rapidly across sectors with the ICT sector among the fastest-growing. In fact, the sector's workforce has grown 20 times between 2000 and 2020, reaching over 1 million workers and accounting for 1,88% of the total workforce as of 2020 [11]. Not only so, the ICT workforce is set to continue rising, adding 50,000 - 57,000 graduates annually from 153 IT institutions nationwide [16] [17]. Having the Vietnamese education system as the foundation, the country's ICT employees have proven their capabilities in adapting to the sector's growing demands. Indeed, the Economists hails Vietnam's education system as one of the best in the world, with its children outperforming their counterparts in developed economies such as the UK and Canada, in terms of aggregate learning scores [18]. Such a science-focused education system has set the foundation for the country's high-quality IT workforce as the Global Skills Index 2020 by Coursera ranks Vietnam's technology skills as 2nd in Asia Pacific [19].
Within the big picture of Vietnam's rapid digital economy expansion, the software and IT services sector remains a major driver of growth. Over the last two decades, the sector has grown 180 times, generating US$14 billion in revenue in 2022 with an annual growth rate of 20 – 40%. Revenue from software exports reached US$2 billion in 2022, 60% of which came from Japan, making Vietnam the second largest partner of the Asian country. The latest statistics show that the number of Vietnamese businesses providing IT services to Japan has reached 500 [20], with pioneering companies such as FPT Software. Since the establishment of its first office in Japan in 2018, the company has grown exponentially to open its 15th office in June 2023, making FPT Software the largest Vietnamese company in Japan. The company reported a revenue of U$803 million in 2022, with one-third of which coming from the Japanese market. Other than Japan, FPT Software has also expanded its footprint to 28 countries and territories with 71 global offices, employing a total workforce of over 27,000 people. Having served 1,000+ clients, of which 89 are Fortune 500 companies, the company is proudly trusted by world leaders, including Airbus, Cox Automotive, AT&T, RWE, and SCSK.
Interested in learning more about Vietnam? Check out this comprehensive infographic here.
An emerging destination for top digitally performing enterprises
In the last few years, Vietnam has received increasing popularity as a favorable investment destination. In fact, the country was ranked among the top 20 most FDI-attracting nations worldwide in 2020 [21], with the technology sector remaining an attractive area of investment. Samsung is a long-standing investor in Vietnam, having established its first manufacturing site in 2008 with an initial investment of US$670 million. Over the course of more than a decade, the investment capital in Vietnam has reached US$20 billion, nearly 30 times the initial amount [22]. Not only so, the investment amount is said to continue increasing. As recently as the end of 2022, Samsung inaugurated a US$220 million investment in building a research & development (R&D) center in Hanoi, making it the largest R&D center by investment firms in Vietnam [23]. The new R&D center will focus on product development and technology advancement, including AI, IoT, and Big Data. The investment continues to confirm Vietnam's role in Samsung's supply chain, making it clear that Vietnam goes beyond a production site and becomes a source of innovation for the South Korean technology giant.
Sharing the same vision with Samsung, other tech giants have also explored the country's potential. LG plans to invest US$ 4 billion in Vietnam to turn the country into a future smartphone manufacturing hub [24]. Similarly, Apple is eyeing to shift production to Vietnam, aiming to produce about 20% of the total number of iPads and Apple Watches, 5% of the MacBooks, and 65% of the AirPods in the country by 2025 [25]. Another US-based tech giant – Intel, has invested approximately US$1.5 billion in building a chip packaging and testing factory in Vietnam, making it Intel's largest hub worldwide, with potential additional investment amounting to as much as US$ 1 billion [26]. Other than tech firms, companies in other sectors have also leveraged Vietnam as a center of innovation. Schaeffler, for example, invested US$ 450 million in building a high-performing, modern manufacturing plant in Vietnam, which is one of the company's four pilot factories to envision Schaeffler's digital factory initiative. With the Vietnam factory, the company hopes to define best practices and solutions and be able to scale them across their entire global sites. Partnering with FPT Software from the very beginning, Schaeffler managed to experiment and validate digital solutions such as shop-floor management, aiming to improve the factory's digital health and optimize return on investment.
Closing Thoughts
Although there is no definite strategy for crafting a winning digital transformation recipe, a comprehensive study of industry research and real-life case studies have firmly confirmed the importance of speed and scale. Achieving them proves to be a challenging task but two possible remedies for quick wins include vendor consolidation and leveraging third-party service providers. But neither of the solutions would work without the right partner; the key is to find those who can both deliver high-quality software capabilities and help businesses drive strategies. And the secret to high DX performers lies in their willingness to travel the distance for the right partner. World leaders, including Samsung, LG, Apple, Intel, and Schaeffler, have successfully tapped into the vast pool of Vietnam resources and leveraged them to their advantage.