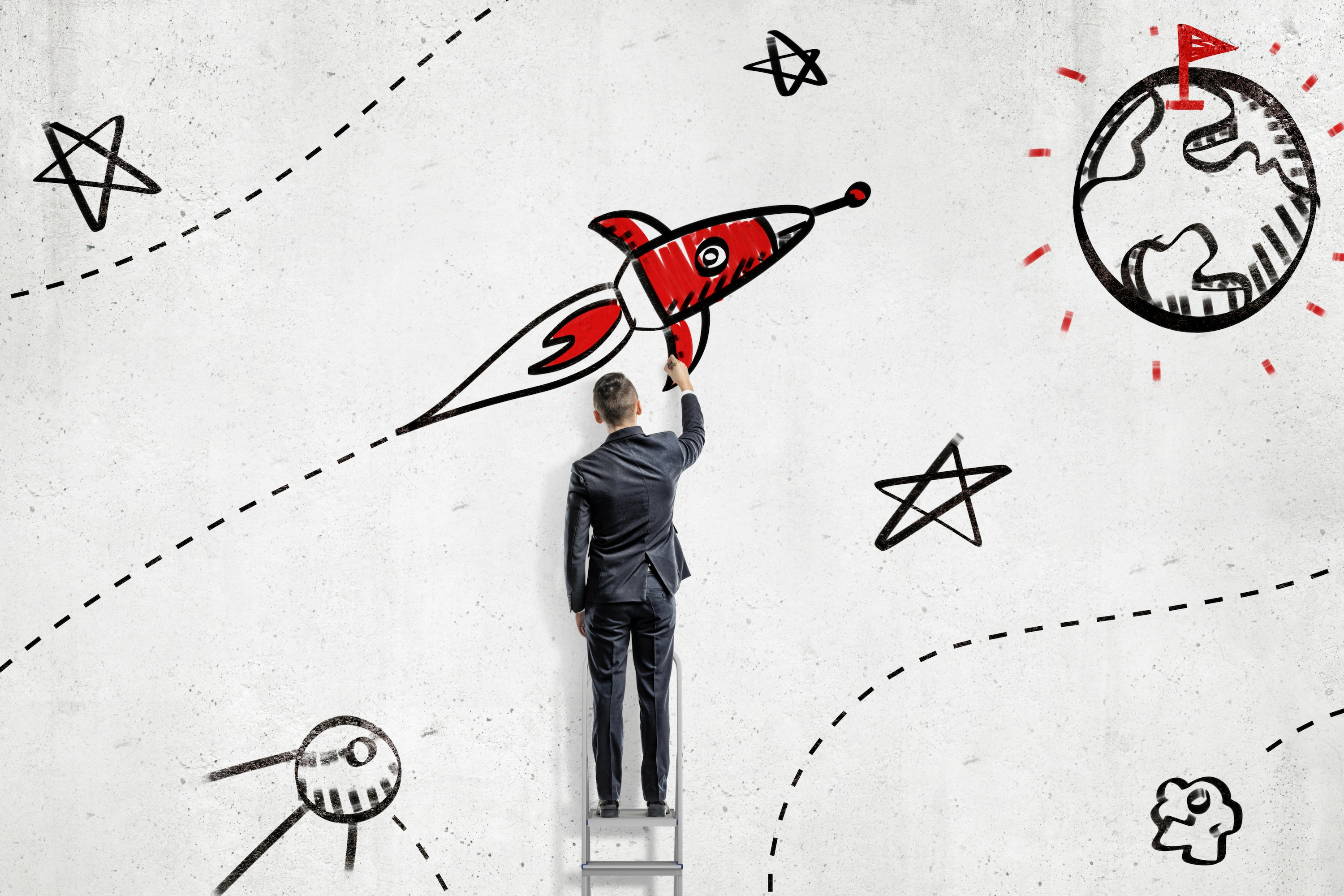 Frequently, organizations start to pick their technology solutions and products before they fully understand their current state or without a clear strategy. While you may want to jump on the "automation" bandwagon, businesses must first start slow and plan before deep diving into solutions.
Apparently, when you jump straight to solutions, you are spending money on "tools" that may not solve the actual root causes of the problems. Organizations that jump straight into solutions, often run into issues with ROI on investments, lack of adoption, employee satisfaction, and operational excellence. Instead of buying a technology product (automation, AI, ML, etc.), you might want to take a different approach such as thinking of technology as a "tool" that helps solve the problems you identify. Technology is only one piece of the puzzle. You need to be able to bridge the gap between people, processes, and technology. Hyperautomation can help you bridge that gap, start down the right digital journey, and find the best places to use technology.
Starting your hyperautomation journey
Hyperautomation is more than just implementing automation into your organization. It is about using a structured framework to help you have successful outcomes and an ongoing plan for continuous improvement.
Understand your business goals and strategy


Before you can even think about what technology to use or processes to improve, you need to have clear business goals and strategies. While this may be high-level, this allows the organization to understand the proper priorities and business intent. This creates a clear vision and roadmap of where you are today and where you want to be in the future. The strategy is not set in stone, but it gives the whole organization something to work toward.

Get people on board!


One of the most powerful things you can do is to get everyone on board with the business goals and strategy. Utilizing Organizational Change Management early on increases business engagement and minimizes adoption risk. Getting people excited and including them through the change process helps them feel a part of solutions and increases collaboration. It is the transparency and the feeling of belonging that keep them engaged.

Determine the best place to start


You need to crawl, walk, and run when you start to roll out Hyperautomation. It is usually best to pick a "safe" area. The best locations to start this journey are generally within the back-office area (accounting or finance areas), HR/TA, or Sales (cash to quote, etc.). Here you can showcase your success stories to the rest of the organization. These wins will gain the attention of others who want to do the same thing.

Assess the current state


Before determining the best technology tools (RPA, IA, AI, ML, etc.), you first need to assess your current state and find the problem spots. Here you utilize both process mining tools and Lean Six Sigma methodologies to understand the process flows, bottlenecks, and breakdown points. Using process mining with Lean Six Sigma, you get the best of technology and people to uncover the real problems using data, workshops, and proven techniques. Using the tools and methods together provides a faster path to discovering the issues and learning possible business optimization and automation points. Business Optimization: redesign processes with process improvements and technology




Instead of throwing technology at the problem, you optimize business processes with Lean Six Sigma improvements and technology. You prioritize the best solutions with technology to get you the best possible outcome for success, which increases your Return on Investments (ROI) with any improvement.

Establish a path forward with a Future State Roadmap that includes a Technology roadmap


By building out a Future State Roadmap with a Technology Roadmap, you create a path forward to implement improvements in digestible chunks. This format allows you to implement in phases to see improvements along the way while minimizing business and adoption risks. The transparency will be shared among leadership and teams to fully understand where you are along the journey and to share successes.

Continuously Improve!


Business optimization does not stop when you reach the Future State. You can continually improve through different improvements that include technology to use at the correct times as your processes become more optimized. You start small, but Hyperautomation provides you with a framework that allows you to continue to optimize business processes and increase efficiency with the right strategy and tools.
Hyperautomation helps you understand where you are today and prepares you for the future and beyond. It allows you have clarity on strategy and how to achieve those business goals. It's not just about fixing the current issues; it is about setting you up for operational excellence at all levels of the organization to stay competitive and relevant.
Are you ready to hyperautomate?