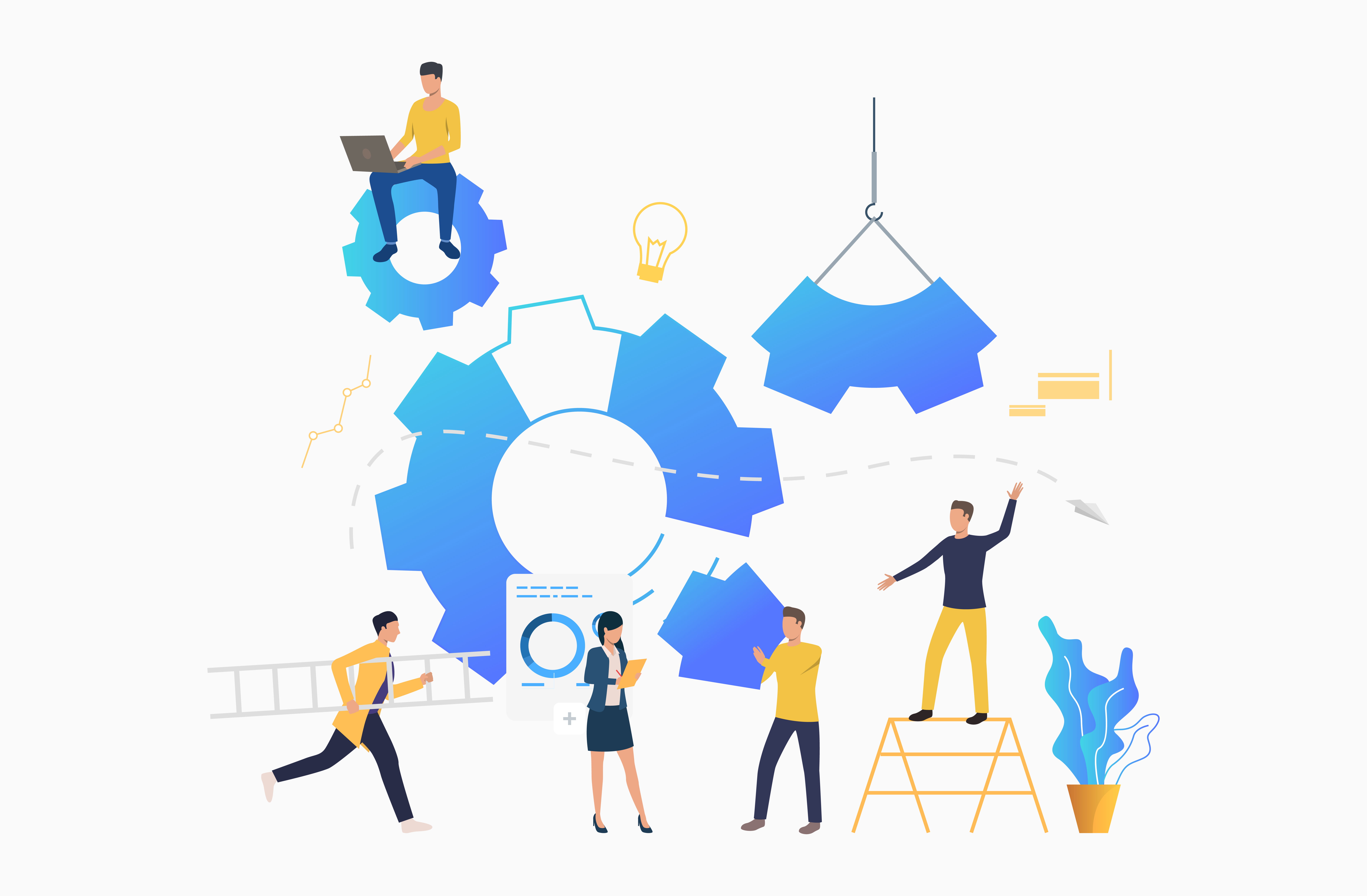 Robotic Process Automation, or RPA, is no longer a stranger for enterprises, especially those having multiple manual, labour-intensive routine operations. The adoption of RPA offers various benefits, from the reduction of employees, costs, risks, errors to higher efficiency and quick returns.
---
Despite widespread global adoption, an Earn & Young research reveals that 30% to 50% of initial RPA projects fail, with the common reason being the ill preparation for the automation journey (Bhatt, 2019). In order to develop a profound plan that could help RPA not turn into a disappointment, it is vital for businesses to obtain a thorough understanding of this program's stages.
(Read more: RPA- The transformer for your business success)
Many companies have made costly mistakes by rushing into RPA without a comprehensive evaluation of the organization's needs and readiness. The aspects that shall be examined to ensure the RPA program's goals and objectives are aligned with the firm's strategy are infrastructure, people, IT strategic roadmap, business function operational plans. It is also imperative to evaluate and define which RPA tool is compatible with the existing IT system. The IT requirements review should consider technical support, maintenance, security and data standards, hardware and software, licensing fees and implementation costs.
A proof-of-concept (PoC) engagement can help an enterprise to achieve a clearer observation on the targeted automation solution by allowing the team in charge to see whether it will work in the confines of business's customized environment. A POC can be conducted quickly with little investment, minimal technology process expertise, therefore, it is a great way to fully assess and start an enterprise-wide automation program.
Center

-of-

E

xcellent

(

CoE

)

development
Like any other technology, people hold the key to the success of an automation initiative, as they are responsible for driving, implementing and accepting the change throughout the organization. However, most companies do not have a team of RPA professionals at first to help deliver an RPA program. The solution could be looking for an implementation partner or establishing an internal CoE team.
There are some critical parameters to consider when selecting an RPA vendor. The partner should understand your industry and process areas, be able to meet security regulations and staffing requirements within the required timeline. Building an internal team, though it's likely to take a longer period of time, allows a higher level of independence and proactivity for companies. Firms can oversee the project pipeline, project prioritization, delivery, training as well as develop and expand the RPA solution with its own human resources.
FPT Software's RPA services do not only offer competitive prices, worldwide support, build-in domain package but also assist enterprises in developing their own Center of Excellent through 03 stages: create, deliver and sustain, aiming to ensure the automation success of customers in the long run.
The implementation phase is the phase wherein the automation team creates RPA robot through the chosen tool. Rather than just trying to automate the process as how it is at the moment, solution architects shall always think about how to streamline the whole operation, and keep in mind that a particular step should be usable with minimal work for the next process. As RPA robots cannot become smarter over time, it is also recommended that they shall be designed to handle an exception, or else things may get stuck or out of control once hiccups happen. Other technologies can be taken into consideration for integration to create a more comprehensive solution, such as Optical character recognition (OCR), Chatbot, Voice and Artificial Intelligence (AI), etc.
Once the design and development are completed, the bot will be tested against different scenarios and to determine whether any activities shall be fixed or improvised. If there is no error, it will then be deployed and sent into a production environment where users can start using it as per their needs. A controlling mechanism shall be established at this stage to monitor the bot and ascertain that all the implementation activities are documented, tracked and completed as planned.
In order to ensure the overall stability of the robotic process, the RPA CoE shall be able to respond within defined service-level agreements in case of any issues. Bot maintenance is recommended to be overseen by both operations and IT team, as the traditional support model of service tickets may not work and in some cases, direct technical support on the shop floor is required until the bot matures and stabilizes. Additionally, since the technology keeps evolving, it is also pivotal for firms to frequently update on automation trends and be ready to reprogram bots in line with the latest processes and applications.
RPA has massive potential to bring in operational efficiency for enterprises. The key to a successful journey is a detailed plan and close monitoring, especially in the first couple of phases.
To discover akaBot - a one-stop solution offered by our RPA team, click here!
References:
Nitin Bhatt (2019). Five design principles to help build confidence in RPA implementations. [Link]
PwC (2016). RPA implementations: Key considerations. [Link]
Protivi

ti

(2018). RPA success fa

ctors: A risk-based approach to

implementing RPA. [Link]
Tracy

Lipaseck

(2020). Automation Proof of Concept: Should you or

s

houldn't you? [Link]
FYL (2019)

. Six fundamental principles of RPA solution design.[Link]