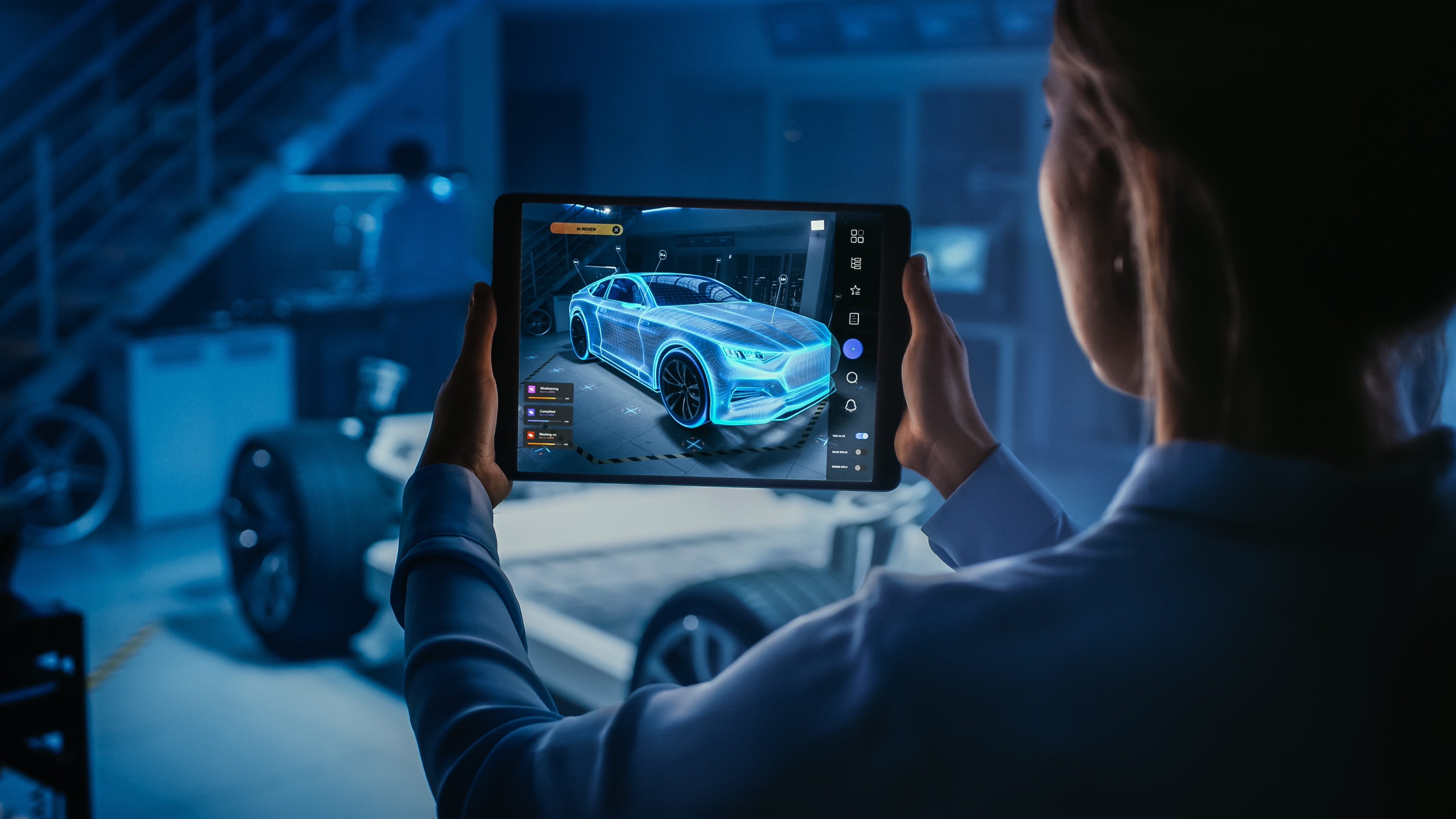 From supply chain shortages to heightened inflation and interest rates, the automotive sector is undoubtedly emerging through one of its most challenging periods in history. What can we expect for 2023, when the automobile market is predicted to rebound?
Seemingly recovered from COVID-19, the automotive industry is grappling with global disruptions, including the war in Ukraine, ongoing supply chain constraints, and a severe worldwide recession, leading to uncertainty. According to TrendForce analysis, global car sales remained almost unchanged in 2022, with a year-on-year decline of 0.1% to 81.05 million vehicles. The United States saw an 8.1% decline with 13.7 million vehicle units, Western Europe saw a 4.6% decline with 11.8 million vehicle units, and Eastern Europe recorded a significant YoY drop of 27.3%. However, China bucked the trend with 26.9 million vehicle units sold in 2022, reflecting a YoY growth of 3.7%. [1]
Despite the current challenges, automotive experts predict a market rebound in 2023. To capitalize on this anticipated growth, the auto industry should proactively address emerging market trends that will shape the industry's dynamics and future. Here are some trends that automakers should look out for in 2023:
Clean mobility: hydrogen-powered vs EV
One of the most significant global trends in the industry is the emphasis on developing greener vehicles. In 2023, hydrogen-powered cars are expected to gain momentum as car manufacturers recognize their potential as a sustainable mobility solution. For example, Honda is anticipated to launch its CR-V fuel cell electric vehicle (FCEV), which features a dual fuel system with a battery for conventional charging and a hydrogen-powered fuel cell [2]. Additionally, in partnership with Toyota, BMW plans to launch the hydrogen-powered iX5 for fleet services [3].
Although hydrogen is a promising frontier for green mobility, it presents challenges such as high fuel processing costs, safety concerns, and limited charging infrastructure. Consumers still prefer electric vehicles (EVs) as they come in varieties, have greater battery capacity, and are generally more economical. In 2023, battery electric cars (BEVs) and plug-in hybrid electric vehicles (PHEVs) are projected to account for 19% of new passenger car registrations, up from 14% in 2022, with China and Europe as the most significant markets [4]. Thus, EVs are expected to dominate the shift to sustainable mobility in 2023, with hydrogen power viewed as a longer-term option.
Autonomous technology "takes a brake"
Autonomous technology is not unfamiliar to us in 2023, with companies like Tesla and Google already displaying their self-driving car capabilities since the mid-2010s. However, futuristic vehicles have yet to dawn on the automotive industry, as manufacturers have decided to halt the development of self-driving cars. The reason is that autonomous vehicles come with multiple limitations, from high upfront costs to insurance and security concerns, all of which make consumers reluctant to adopt the switch. In addition, the war in Ukraine has put a constraint on the global automotive supply chain, considering that 50% of the world's neon, a key ingredient in chip making, comes from Ukraine [5]. Ford Motors recently announced that they had halted production of their autonomous vehicles [6]. This announcement sent a firm signal to the entire industry, coming from one of the world's largest auto manufacturers.
Considering current disruptions in the market, global manufacturers are now redirecting their focus to the refinement of electric vehicles (EVs). This redirection is driven by the regulatory landscape, which remains bullish on wide-scale EV adoption. What is more, governments worldwide are implementing initiatives to push for cleaner mobility, putting automakers under pressure to deliver.
An era of software-defined vehicles
As every industry embarks on its digital transformation journey, a new era has begun for the automotive industry, one that is defined by innovative software and breakthrough technology. The global market size for automotive artificial intelligence (AI) was estimated at USD 2.9 billion in 2021 and is expected to reach USD 19.1 billion by 2030 [8]. In addition to AI, automakers have been leveraging other cutting-edge technologies such as machine learning (ML), computer vision, natural language processing, and robotic automation to expand the horizon of possibilities for the industry. These technologies offer a range of benefits, including:
Enhanced Safety: AI and ML algorithms can analyze data from various sources, such as sensors, cameras, and connected devices, to detect potential hazards and predict accidents in real-time, thus improving overall safety on the road.

Improved Efficiency: AI and ML can optimize manufacturing processes, supply chain management, and vehicle performance, increasing operational efficiency and cost savings.

Enhanced Customer Experience: AI-powered chatbots, virtual assistants, and personalized recommendations based on user preferences can provide a superior customer experience, from personalized in-car entertainment options to streamlined vehicle maintenance and service.

Enhanced Connectivity: AI and ML technologies enable seamless connectivity between vehicles, infrastructure, and devices, allowing for advanced features such as vehicle-to-vehicle (V2V) communication, vehicle-to-infrastructure (V2I) communication, and smart city integration.

Sustainability: AI and ML can help optimize energy consumption, reduce emissions, and develop eco-friendly solutions, contributing to a more sustainable and environmentally friendly automotive industry.
With software-defined vehicles, manufacturers can harness the power of advanced software and digital technologies to enhance vehicle performance, safety, and efficiency. At the same time, drivers can experience new levels of convenience, comfort, and connectivity. These game-changing technologies are shaping the future of the automotive industry, driving innovation, and redefining the driving experience for years to come.
Shared mobility: the shift to MaaS
With the growth of the shared economy, share mobility is also becoming the norm as better alternatives and possibilities arise within the automotive industry, allowing consumers to share their commute. MaaS (Mobility as a Service) has brought a paradigm shift in the way transportation and mobility are approached, it is a concept that encompasses the integration of various transportation modes and services into a seamless and user-centric mobility solution, enabled by digital technologies and data-driven insights. With MaaS, individuals can access and use different transportation options, such as public transit, ride-sharing, bike-sharing, car-sharing, and more - through a single platform or app, offering convenience, flexibility, and sustainability in urban mobility. This comes as governments emphasize promoting sustainable transport in cities by lowering private passenger car trips while shared mobility companies seek to reinvent their business models through strategic alliances for improved profitability.
Shared mobility is forecast to reach gross bookings of USD214 billion (constant 2022 prices), growing by 4.3% compared to the prior year [7]. Yet, amid a global recession, growth will remain low as consumers and businesses reduce transportation spending. In a fledging yet halting sector, big car manufacturers such as Volkswagen and BMW have decided to sell their car-sharing services due to high operating costs and low market margins. Despite the potential challenges in the shared mobility industry, 2023 is anticipated to be a thrilling year for MaaS.
Conclusion
Although the future of mobility appears promising, there will be many challenges on the roadwork ahead. Automakers must simultaneously develop for the future while responding to and adapting to current issues. In a sector that is continuously reinventing itself and looking ahead to exciting and possibly more purpose-driven times, we are witnessing history in the making.
References
[1] https://www.emsnow.com/global-car-sales-are-projected-to-rebound-in-2023-rising-by-3-8-yoy-to-around-84-1-million-vehicle-units-reports-trendforce/
[2] https://hondanews.com/en-US/releases/honda-to-begin-us-production-of-fuel-cell-electric-vehicles-in-2024
[3]https://www.press.bmwgroup.com/global/article/detail/T0408839EN/bmw-group-brings-hydrogen-cars-to-the-road:-bmw-ix5-hydrogen-pilot-fleet-launches?language=en
[4] https://www.acea.auto/pc-registrations/passenger-car-registrations-11-3-in-january-2023-battery-electric-9-5-market-share/
[5] https://www.reuters.com/technology/exclusive-ukraine-halts-half-worlds-neon-output-chips-clouding-outlook-2022-03-11/
[6] https://edition.cnn.com/2022/10/26/tech/ford-self-driving-argo-shutdown/index.html
[7] https://www.precedenceresearch.com/shared-mobility-market
[8] https://www.gminsights.com/industry-analysis/artificial-intelligence-ai-in-automotive-market#:~:text=Industry%20Statistics,will%20drive%20the%20industry%20growth.