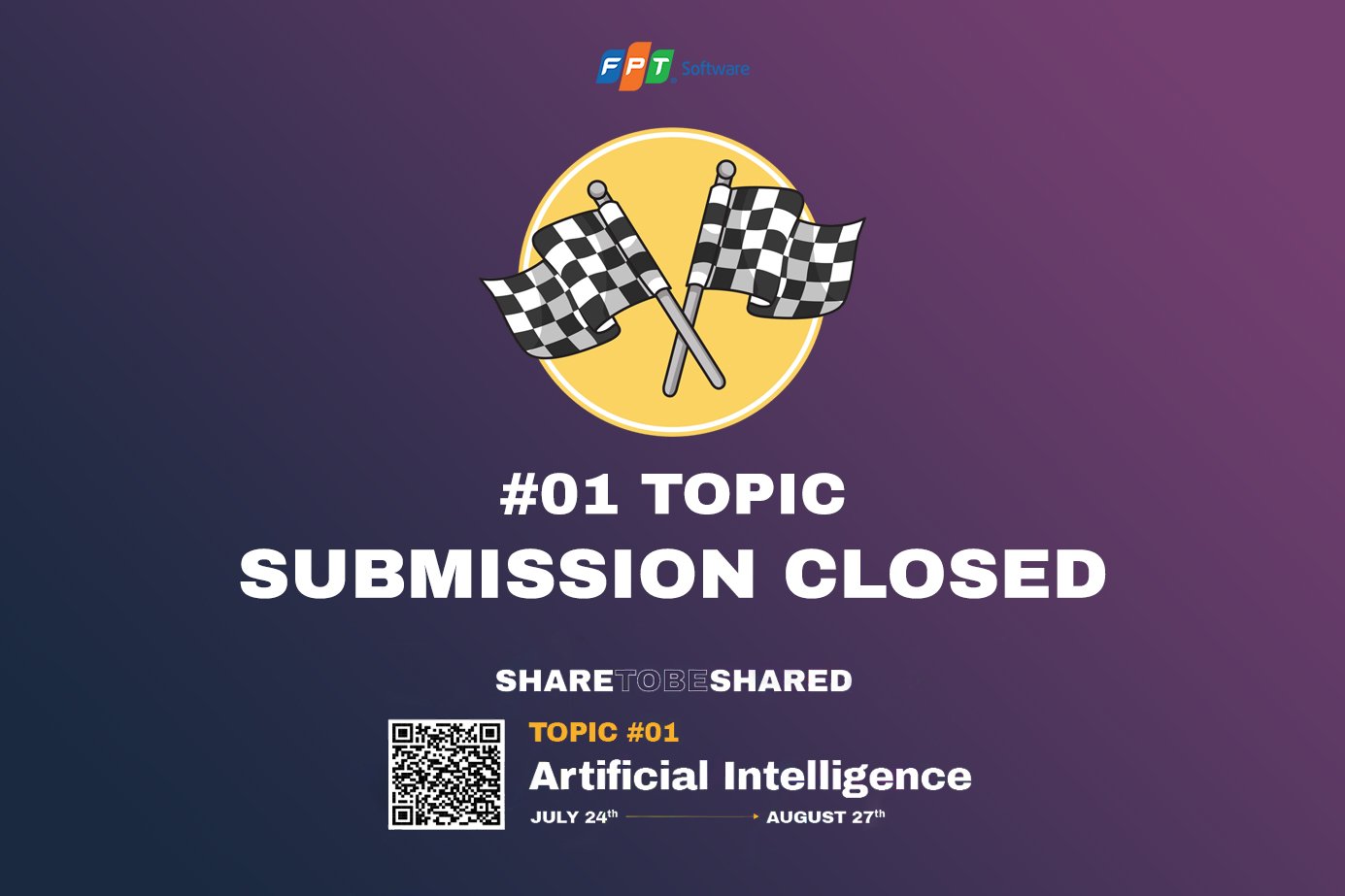 Today, August 28, the first topic ARTIFICIAL INTELLIGENCE is officially closed for submission. After the first month of the SHARE TO BE SHARED contest, we have received a large amount of qualified articles sent to the first topic.
Please allow us to give our biggest gratitude to the authors, fellows and friends who have supported us throughout the first topic.
We will get back as soon as possible to announce the prize for the authors as well as NEXT MONTH TOPIC Please stay tuned for more details!
---
About the contest
"SHARE TO BE SHARED" – a FPT Software's 6-month technology writing competition. You will get 500,000 VND royalty for each qualified article and have a chance to receive the big prize UP TO 96 MILLION VND IN CASH.
Learn more about the contest HERE.