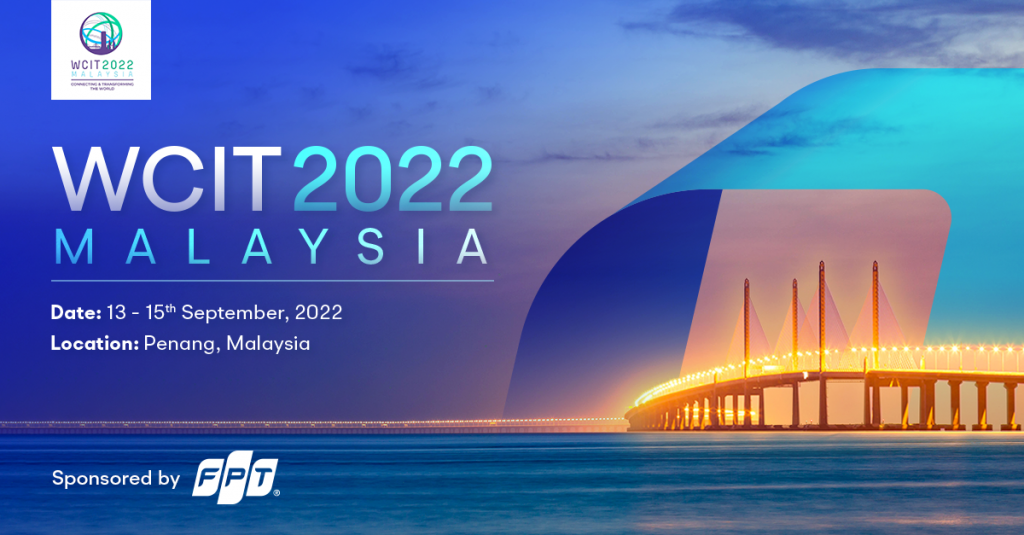 From 13th to 15th September 2022, FPT is joining the 26th World Congress on Innovation & Technology in Penang, Malaysia. As one of the world's largest and most prestigious ICT events, WCIT 2022 Malaysia features discussions with visionaries, captains of industry, government leaders, innovators and academics from over 80 countries.
Commonly referred to as the 'Olympics of the World's Information Technology Industry', WCIT 2022 Malaysia sets out to be the gateway to Southeast Asia; connecting and transforming the world via a definitive global event of technology businesses.
As an Exhibitor, FPT is showcasing its flagship IT solution akaSuite, an integrated suite of innovative digital tools that turbo-charge digital transformation for your business.
For more information and registration, please visit this link.