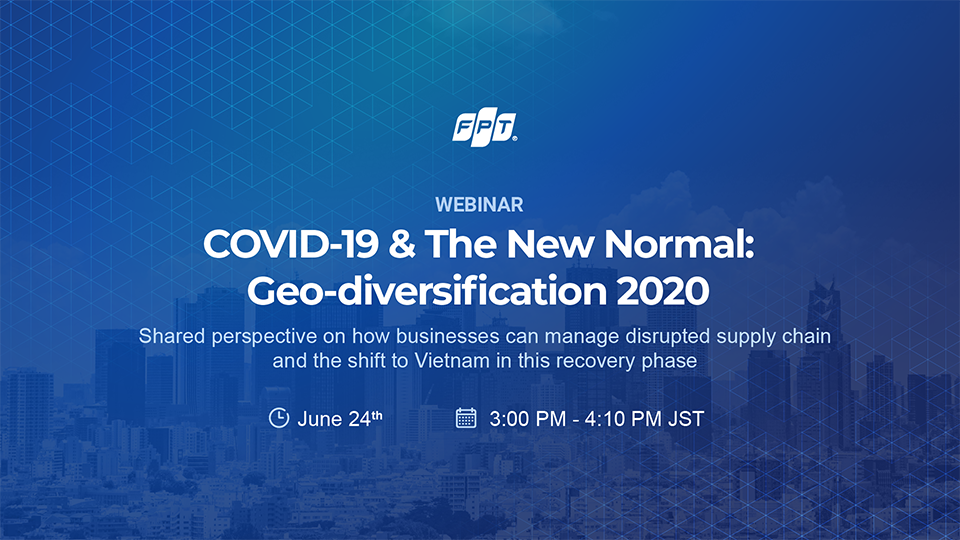 On June 24, FPT will be hosting a free webinar on COVID-19 and geo-diversification, helping companies in Japan adapt to the "new normal" in the aftermath of the global pandemic.
As the coronavirus continues its disruption to Japan's economy, companies here are forced to reconsider their supply chain networks to survive and thrive in the "new normal" phase. During this webinar, confirmed speakers from Mitsubishi, Denso Manufacturing, Japan External Trade Organization (JETRO), and FPT will be sharing insights on how companies can build supply chain resilience and why Vietnam can be an attractive destination for businesses to reshape their supply chain networks amid COVID-19 epidemic.
Agenda

To learn more about the webinar and register, visit this page (in Japanese only).