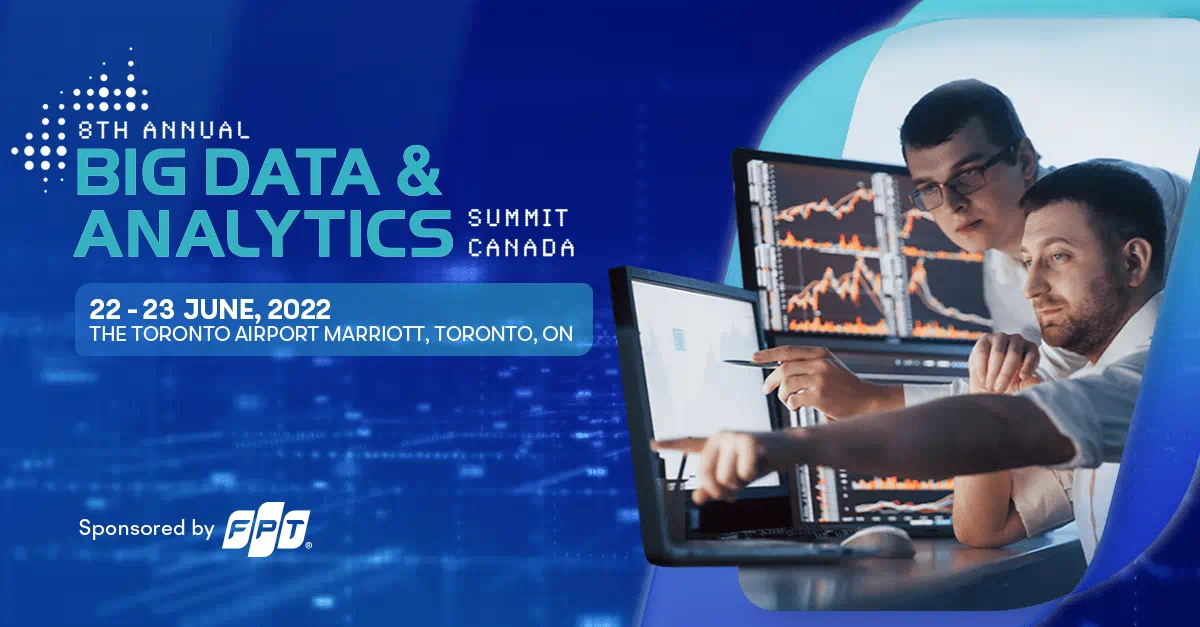 From 22-23 June 2022, FPT will be attending The 8th Annual Big Data and Analytics Summit Canada, the largest cross-industry gathering of big data, analytics, AI, and machine learning leaders in Canada. Secure your spot today and:
Gain insight into leading a digital transformation with data at the heart.
Realize the power of securing your greatest digital asset with advanced security methods.
Democratize your data and design a holistic approach to upskill non-tech employees to combat the skills shortage.
Leave with innovative solutions from 40+ senior data executives.
As the event's sponsor, virtual and physical exhibitor, FPT will showcase its digital solutions and services that help strengthen your data insights with AI to drive your decision-making.
Frank Bignone, Global Director of Digital Transformation (DX) Division of FPT Software, will be joining the panel discussion on Integrating AI into BI operations. The session will be live on Day 2, 23 June at 2.15 PM (EDT).
For more information and registration, please visit this link.