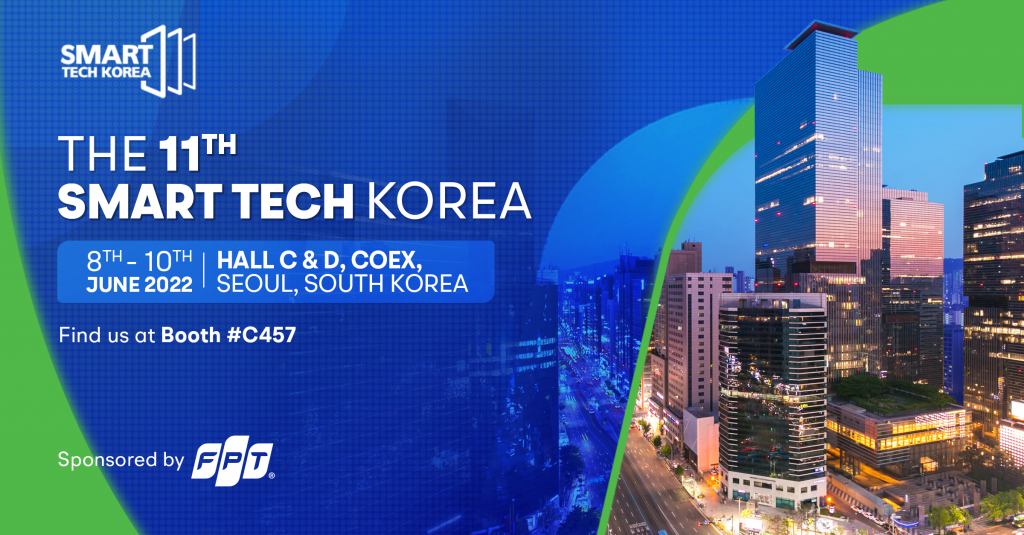 From June 8th to 10th 2022, FPT will be joining The 11th Smart Tech Korea, the only integrated professional technology trade show in the country.
Hosting 250 exhibitors, 800 booths and 45,000 visitors, The 11th Smart Tech Korea brings global tech leaders, government investors and innovators together in one place. The event offers networking opportunities and enjoyable experience with 05 tech shows on Smart, AI & Big Data, Retail Tech and Robot Tech.
As part of the event, FPT Software's Global Director of Digital Transformation Frank Bignone will speak at the conference themed Smart Technologies for the new normal era. He will share insights about Value-driven AI in Manufacturing at 14:00 – 14:30 on June 9, 2022.
Joining the exhibition, FPT will also showcase its digital solutions and services powered by Metaverse, Hyperautomation, AI, Cloud, Data Analytics, and more, at Booth C457, Hall C.
Join us and explore how we can elevate your business with our cutting-edge technologies.
To learn more about the event and register, please click HERE.