[vc_row][vc_column][vc_wp_text]

[/vc_wp_text][/vc_column][/vc_row][vc_row][vc_column][vc_column_text]
Time: 2PM – 5.30PM on Saturday, 22 Sep 2018
Location: G/F eBloc Tower 3, Geonzon St., Cebu IT Park, Cebu city
"Powering Digital Transformation" is the first technology sharing & recruitment event organized by FPT Software Philippines in Cebu.
In this event, attendees will have the opportunity to get first-hand information from Corporate Office Executives and Country Representatives about the company culture, working environment as well as career opportunities and total rewards package should they decide to join FPT Software.
Sharing of trends in software technology and other IT related matters applicable to FPT Software's products and services such as Artificial Intelligence (AI) and Software Test Engineering will be tackled as well by our onsite Technical experts. Join the event and take advantage of our free technical sessions, live demos, opportunity to network with other like-minded developers and even a chance to bag a job here at FPT Software!
To confirm your attendance, please answer the online registration and submit to us your most recently updated CV.
Thank you and looking forward to meeting you on September 22![/vc_column_text][vc_raw_html]JTNDTUVUQSUyMEhUVFAtRVFVSVYlM0QlMjJyZWZyZXNoJTIyJTIwQ09OVEVOVCUzRCUyMjAlM0JVUkwlM0RodHRwcyUzQSUyRiUyRmNhcmVlci5mcHQtc29mdHdhcmUuY29tJTJGZXZlbnQlMkYlMjIlM0U=[/vc_raw_html][/vc_column][/vc_row][vc_row][vc_column][vc_column_text]
AGENDA
[/vc_column_text][vc_single_image image="60583″ img_size="full" alignment="center"][/vc_column][/vc_row][vc_row][vc_column][vc_column_text]
SPEAKERS
[/vc_column_text][/vc_column][/vc_row][vc_row][vc_column width="1/2″][vc_column_text]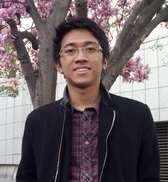 Mr. Nim Langcoy
Senior Software Engineer
[/vc_column_text][/vc_column][vc_column width="1/2″][vc_column_text]
Education:
– To obtain Master of Science in Computer Science degree in March 2019 with research focused on optimization and combinatorial algorithms
– Bachelor's Degree research paper on Natural Language Processing(NLP) and Speech Synthesis was presented in a national research conference (2015)
Areas of Expertise:
– Java Applications Development
– Web Applications Development
– IBM Cloud IaaS & PaaS technologies
– IBM Watson Cognitive Applications Development
– GE Predix IIoT Certified Developer
– Public speaking
[/vc_column_text][/vc_column][/vc_row][vc_row][vc_column width="1/2″][vc_column_text]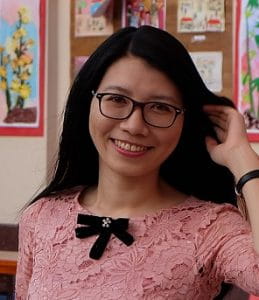 Ms. Nguyen Thi Thanh Giang
Project Manager
[/vc_column_text][/vc_column][vc_column width="1/2″][vc_column_text]
Education:
– Bachelor's Degree from Hanoi University of Science
Areas of Expertise:
– 12 years in software industry
– 10 years in testing field
– 6 years as a project manager
Award:
– Rookie 2010
– Best performance G10 2011, 2012, 2015
– Outstanding project manager Fsoft 2016
– Leading projects to be the best performance project in Fsoft 2015, in FGA in 2017
[/vc_column_text][/vc_column][/vc_row][vc_row][vc_column][vc_column_text]
JOIN US
 for technical sessions, live demos, networking and especially job opportunities with FPT Software.[/vc_column_text][/vc_column][/vc_row][vc_row][vc_column][contact-form-7 404 "Not Found"][/vc_column][/vc_row][vc_row][vc_column][vc_gmaps link="#E-8_JTNDaWZyYW1lJTIwc3JjJTNEJTIyaHR0cHMlM0ElMkYlMkZ3d3cuZ29vZ2xlLmNvbSUyRm1hcHMlMkZlbWJlZCUzRnBiJTNEJTIxMW0xOCUyMTFtMTIlMjExbTMlMjExZDM5MjUuMTMyOTA2NDIyNTA3NCUyMTJkMTIzLjkwMjMzMzIxNDc5Njk0JTIxM2QxMC4zMzEyNDcyOTI2MjQ1MzYlMjEybTMlMjExZjAlMjEyZjAlMjEzZjAlMjEzbTIlMjExaTEwMjQlMjEyaTc2OCUyMTRmMTMuMSUyMTNtMyUyMTFtMiUyMTFzMHgzM2E5OTkyMTczM2U2ODZiJTI1M0EweDkyY2FhZTNkZWMzMWZmZTElMjEyc0ZQVCUyQlNvZnR3YXJlJTIxNWUwJTIxM20yJTIxMXNlbiUyMTJzJTIxNHYxNTM1NzE5NDgzMjQzJTIyJTIwd2lkdGglM0QlMjI2MDAlMjIlMjBoZWlnaHQlM0QlMjI0NTAlMjIlMjBmcmFtZWJvcmRlciUzRCUyMjAlMjIlMjBzdHlsZSUzRCUyMmJvcmRlciUzQTAlMjIlMjBhbGxvd2Z1bGxzY3JlZW4lM0UlM0MlMkZpZnJhbWUlM0U="][/vc_column][/vc_row][vc_row][vc_column][vc_column_text]
Contact us:
Address: G/F eBloc Tower 3, Geonzon St., Cebu IT Park, Apas, Cebu City, 6000
Tel.: +63 32 410 6957/ +63 32 410 6858
Contact point: Ralf Jay Mosqueda (+63) 917 570 8417
Email address: [email protected]
Website: https://www.fpt-software.com/contact-us/fpt-philippines/
Fanpage: https://www.facebook.com/FPTSoftwarePhilippines/[/vc_column_text][/vc_column][/vc_row]