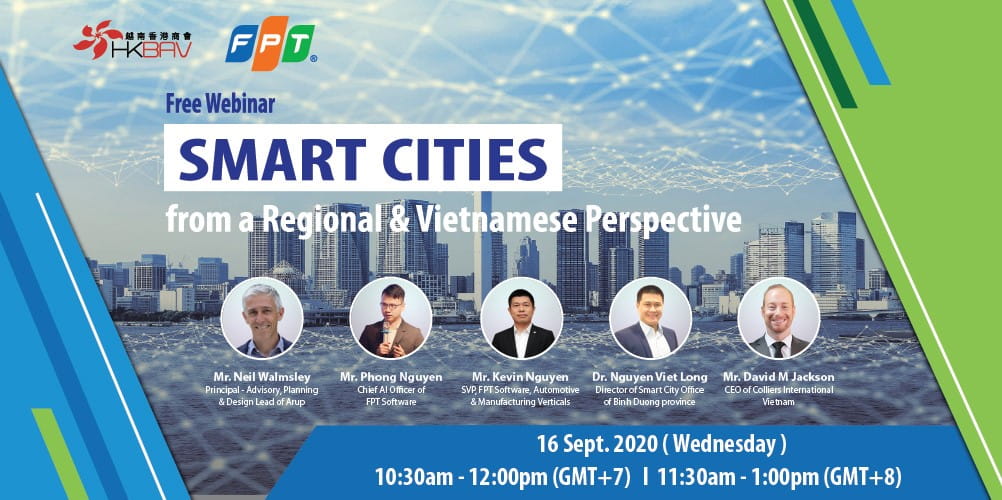 According to a report by PWC, in 2025, Asia is expected to account for 40 percent of the world new smart cities. In Asia, many national governments see smart city as the solution to their megacity problem, thus are quickly adopting this concept.
On September 16th, FPT Corporation and HKBAV will be co-hosting the webinar: Smart Cities from a Regional and Vietnamese Perspective. The webinar welcomes executives and speakers in the Asia Pacific to talk about the smart city in the regional context, as well as providing insights into the substance of what constitutes a smart city in Vietnam.
To exchange insights and get your questions answered by leading industry practitioners,
register now
.