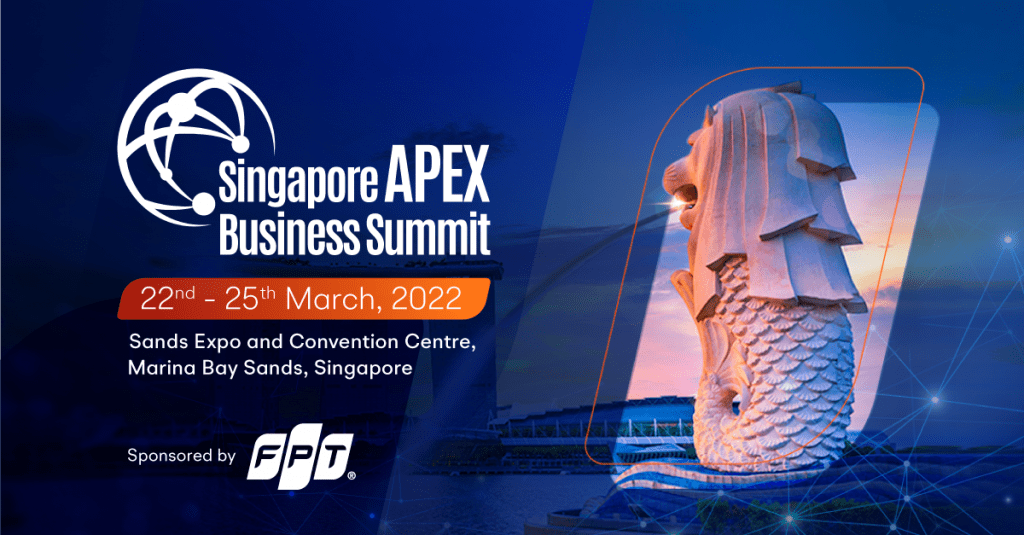 Global businesses have undergone many changes due to the pandemic. In light of the "new normal," they are now under a mandate to transform to overcome new challenges and to take advantage of new opportunities.
To help businesses maximize their potential in an endemic world, the Singapore Business Federation (SBF) and MP International Pte Ltd will organize the Singapore APEX Business Summit (SABS) from 22 to 25 March 2022 at Marina Bay Sands, Singapore.
The four-day summit brings together high-level business executives, political leaders, government officials, industry experts, academia and media across the Asia Pacific region, ASEAN and emerging markets to exchange insights into trending business topics and forge collaboration opportunities.
Attending SABS as a Diamond Sponsor, FPT will showcase its digital solutions for turbocharging digital transformation in Zone 3. On the first day of the summit, FPT Asia Pacific Vice President Mr. Adil Antia will join a panel discussion on "Technology Adoption across the Regional and Global Economies to Drive Sustainability", starting from 3:30 pm (SGT).
To learn more about the event and register, please visit https://singaporeapexbusinesssummit.com/