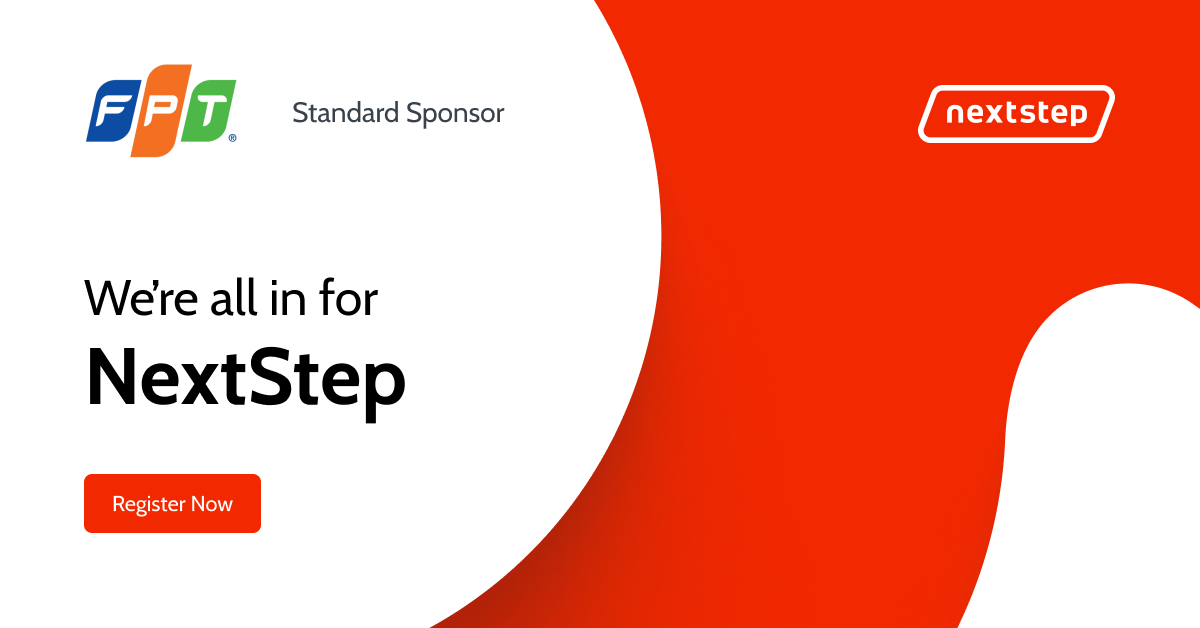 As COVID-19 continues disrupting business operations worldwide, the need for a unique approach to building enterprise applications and orchestrating systems has become more imperative than ever. For this reason, we invite you to join us at OutSystems NextStep 2020, a two-day virtual conference where you can learn new ways to promote scalability, agility and flexibility, and connect your technology platforms to your business strategy faster than ever before.
As an Elite Partner of world's leading low-code platform provider, OutSystems, FPT will be showcasing our cutting-edge Digital Labs, System transformation solutions, Data migration tools, etc. at NextStep 2020. Visit our first virtual booth to explore how we could help accelerate digital transformation in your business.
NextStep 2020 is expected to host over 7,000 participants with 50+ sessions, and 30+ speakers. Please click here for the full agenda.
To register for NextStep event, visit this page.