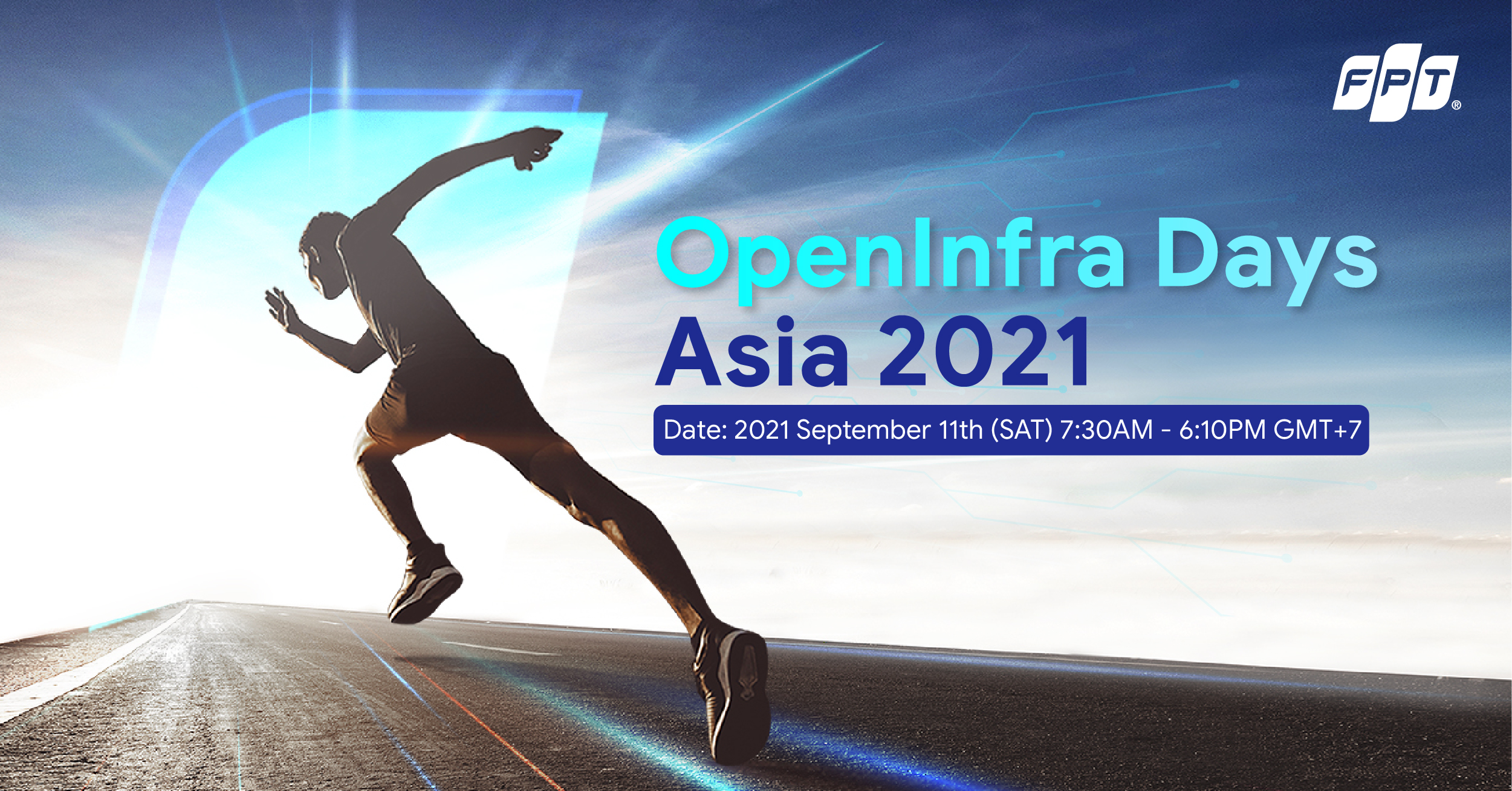 On September 11 2021, FPT will be joining OpenInfra Days Asia 2021, an annual event hosted by several regional Open Infrastructure User Groups in Asia.
Focusing on developing open infrastructure community across the region, the event brings together experts from industry leaders like Red Hat, LINE, VMWare, and more. They will deliver technical talks, use cases and other useful resources for people and companies looking to overcome their business challenges with open source and cloud solutions.
As a Diamond Sponsor, FPT will have its experts to share insights on IT infrastructure migration and centralization and the vision of FPT in Open Infra strategy. The company will also showcase its digital capabilities including the akaSuite – an integrated toolset for digital transformation, and its tailored solutions for various industries' needs. Make sure to visit the booth to explore how FPT can help your business unlock new value pools, achieve operational excellence and reimagine experiences in the new normal.
To learn more about the event and register, please visit this page.