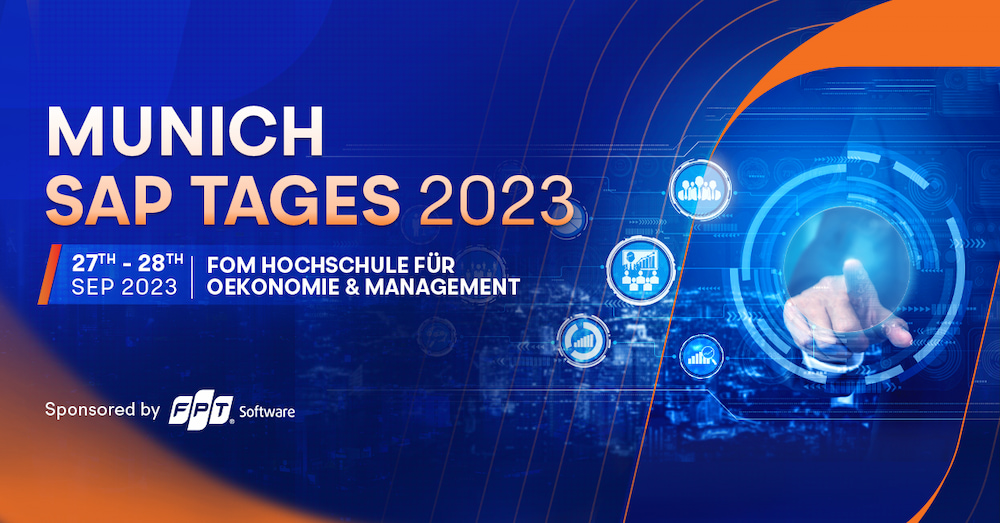 From September 27th to 28th, FPT Software is delighted to participate in Munich SAP Tages 2023, an exclusive event centered around various SAP-related themes, including digitization, S/4HANA, cloud computing, master data governance, big data, and data warehouse. This two-day gathering will bring together tech experts, influencers, and industry leaders to discuss the difficulties that businesses may encounter, current hybrid SAP landscapes, and strategies for accelerating digital transformation in enterprises through SAP.
Attending the event, FPT Software's representative: Lenka Prevuznakova - Service Delivery Manager, Lorant Gati - Head of SAP, Michael Baumeyer - SAP Senior Business Consultant at FPT Software Europe will together discuss the rising demand on service providers with hybrid SAP system landscapes.
Come visit us at the event to catch up with our expert team and to gain more insights on harnessing the power of SAP and fostering business growth.
Learn more about the event: http://www.sap-tage.de/index.html