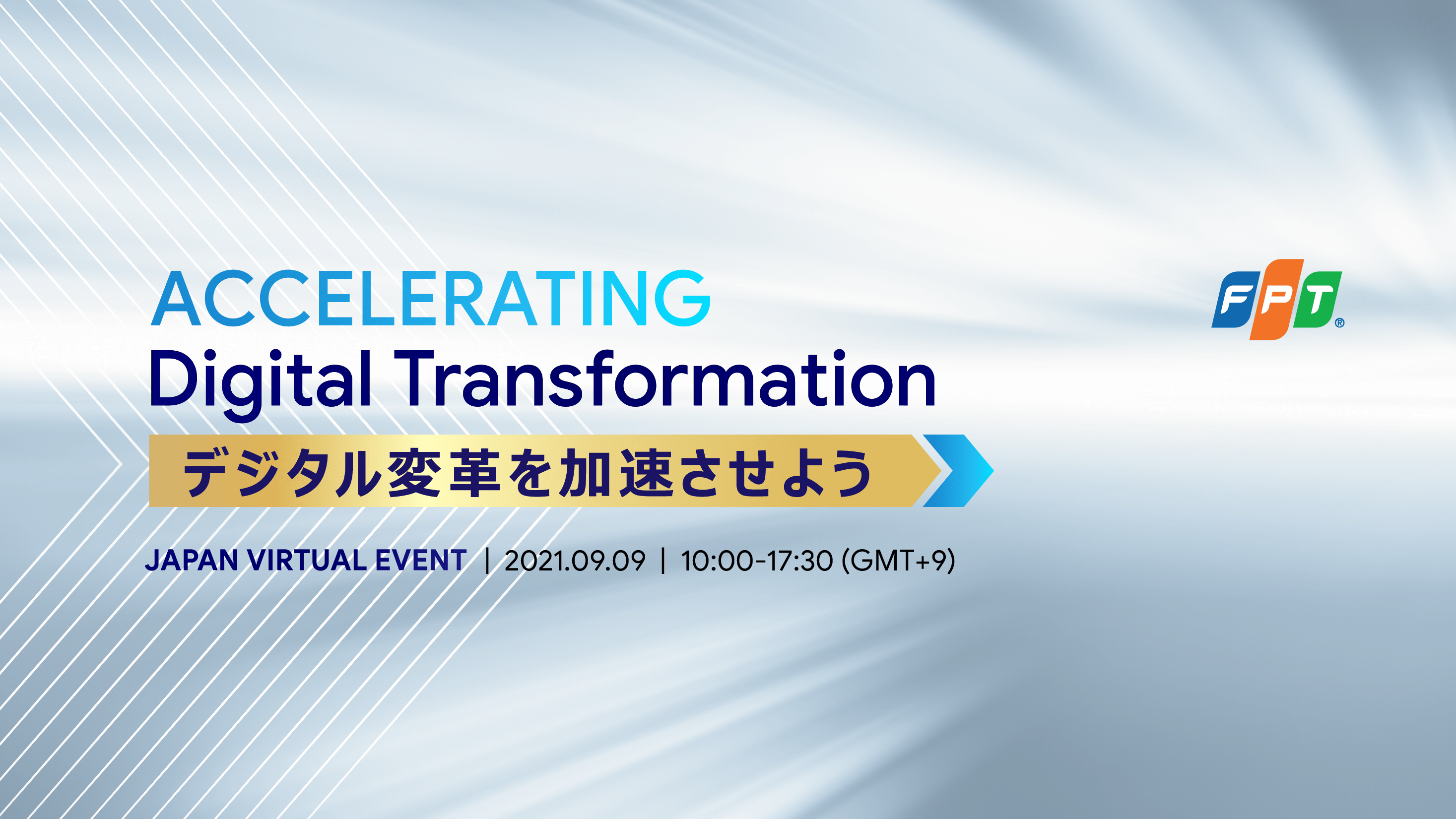 On September 9th, FPT will be hosting Japan Virtual Event: Accelerating Digital Transformation. This event features sharing sessions, virtual exhibition and networking lounge to create a hub for companies in Japan to exchange knowledge, explore cutting-edge technology solutions and expand their network.
Convening top-tier executives and experts from FPT and its partners, including Sitecore, Mitsui, OutSystems and more, the event aims to provide business leaders with the latest insights into market trends, market demands, digital transformation approach and opportunities to turn the current pandemic threats into sustainable business growth.
With the theme of "Accelerating Digital Transformation", the event focuses on various topics:
Adapting to disruption
Enabling agile business transformation – Enhance the present
Enabling agile business transformation – Build the future of business
How to execute the transformation
At the event, participants can have the chance to win the Most Active Participation Awards, bringing home prizes such as Apple iPad, Amazon Kindle, and Amazon Echo.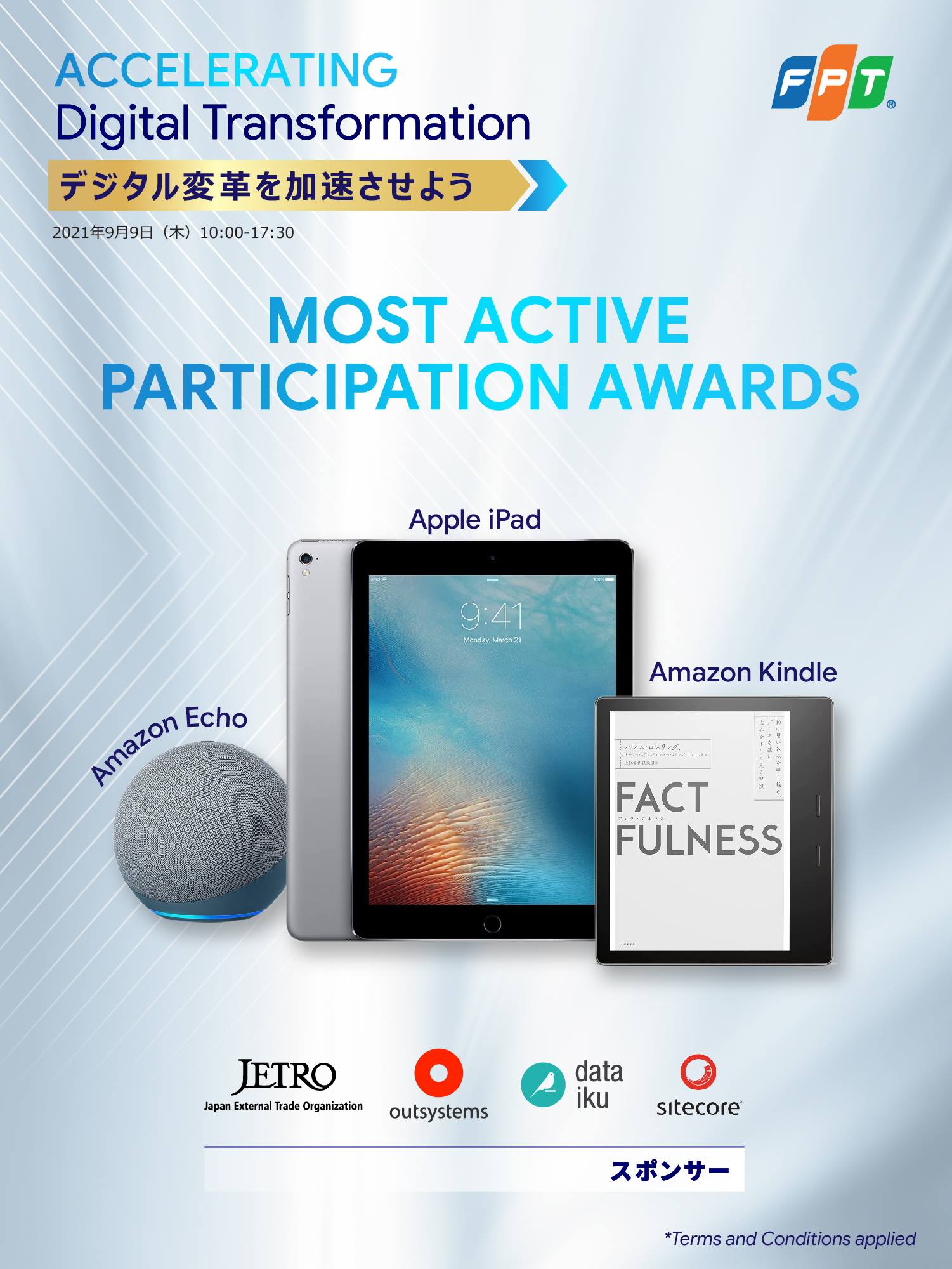 To learn more about the event and register, click here. (This event is available in Japanese only)