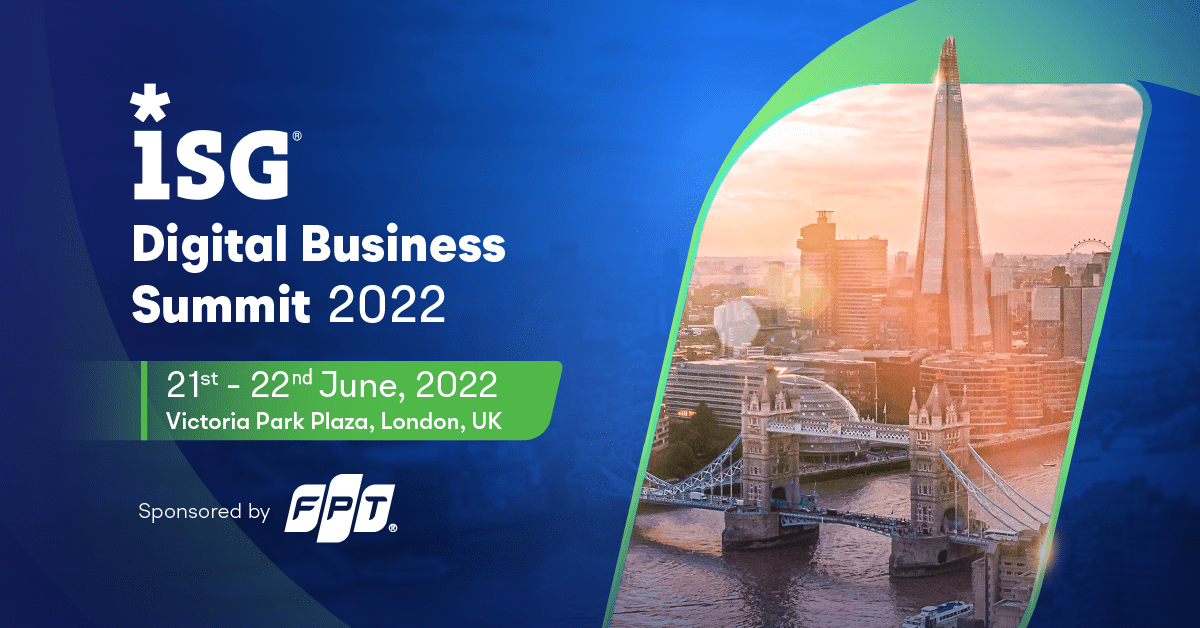 From June 21st to 22nd, FPT will be joining the 2022 ISG Digital Business Summit hosted in London, United Kingdom.
Themed "Continuous, Agile and Adaptive: The Future of Digital Transformations", this event will explore the innovative solutions to boost agility, adaptability, and resiliency.
Joining as the event's sponsor, FPT will be showcasing its technology capabilities and sharing insights on implementing and managing digital changes to ensure operational agility and seamless digital experience, both internally and externally.
To learn more about the event and register, please visit this link.