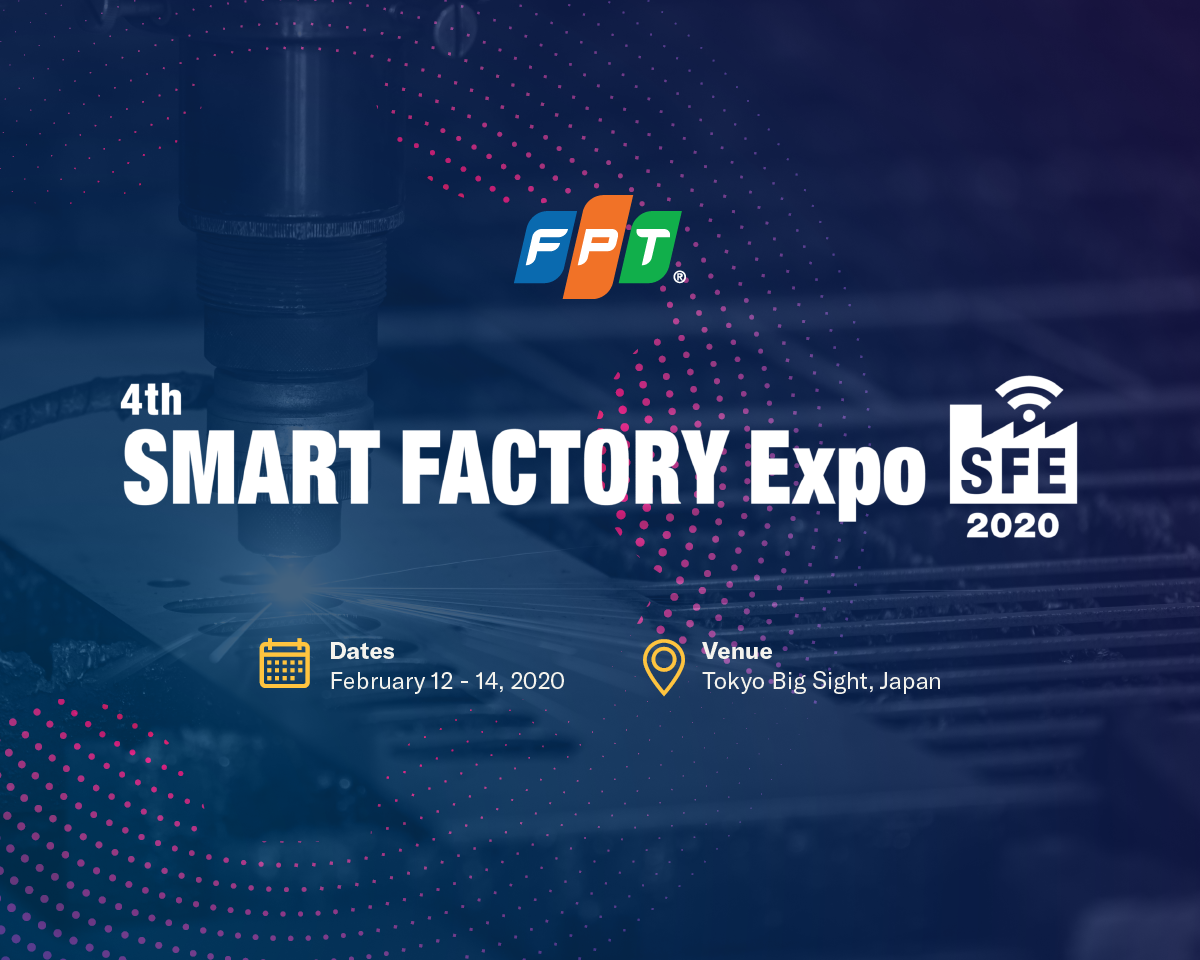 Time:  12-14 February 2020
Location: Tokyo Big Sight, Japan
For the first time, FPT Software will be joining the 4th Smart Factory Expo, Japan's largest exhibition for smart factory solutions, in Tokyo, Japan.
Smart Factory Expo, launched first time in 2017, is Asia's playfield for IT exhibitors to showcase their digital technologies and products related to smart factories. This year, the two-day event is expected to host over 60,000 visitors and 730 global leading digital solution providers such as Fujitsu Ltd., Hitachi Ltd., and Panasonic Corp.
FPT Software will bring to the table its latest digital solutions and products including akaMES, akaBot, and akaminds. These solutions will help manufacturers tackle efficiency challenges of information, systems, traceability, and labour-related issues.
To learn more about our solutions for the manufacturing industry, click here.
To learn more about the event, click here.