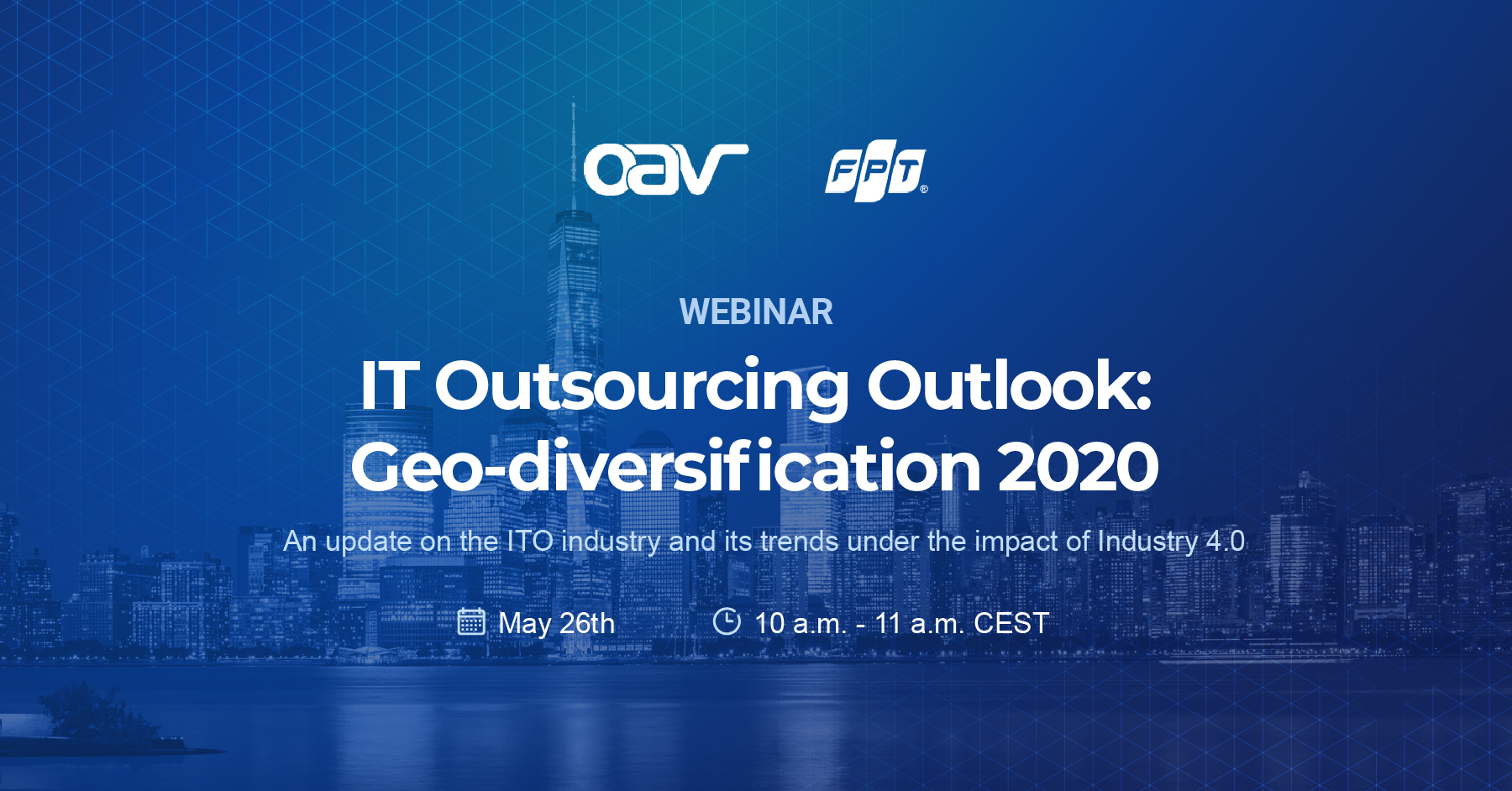 On 26 May, FPT and German Asia-Pacific Business Association (OAV), the largest German association for the promotion of German-Asian business relationships, will be hosting a webinar on IT outsourcing and geo-diversification, in supporting companies mitigate COVID-19 impacts.
Amid Coronavirus pandemic global surge, businesses of all domains are forced to rethink their operation, especially those dependent on China for their software development and IT services. During the webinar, confirmed speakers from AHK, Schaeffler, and FPT will be discussing how geo-diversification in IT outsourcing can be game-changing for businesses and why Vietnam is the next agile powerhouse to help them recover and prepare for any upcoming global shocks like COVID-19.
Agenda
Speakers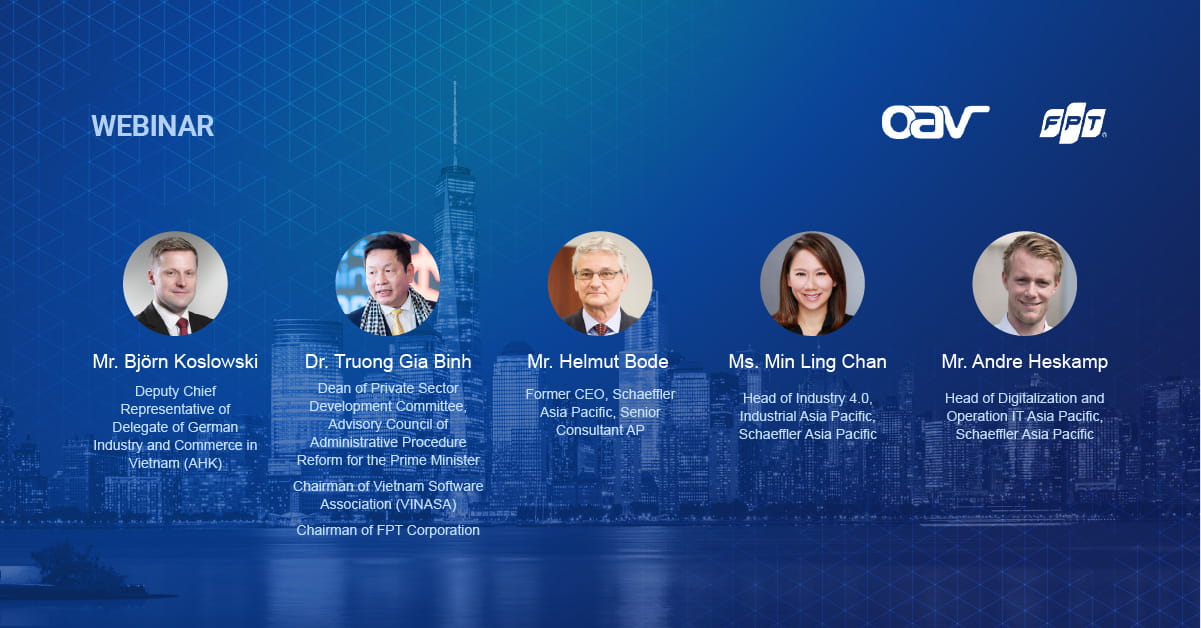 To learn more about the webinar and register, visit this page.