Digital Health Festival 2023
Digital Transformation in Aged Care and Residential Treatment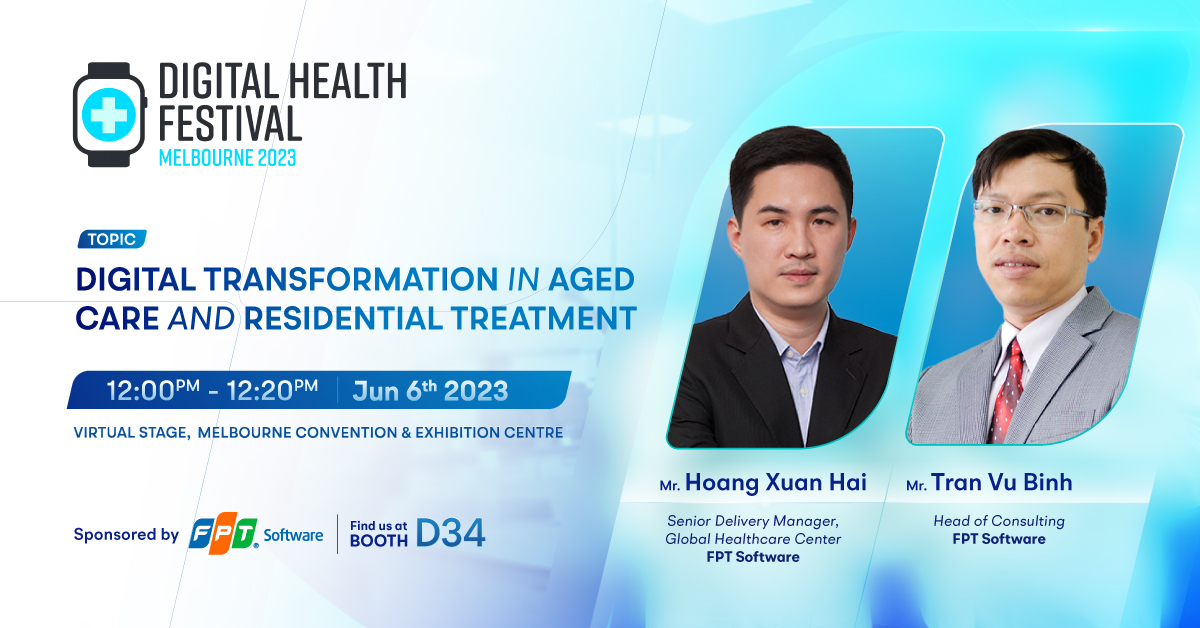 On June 6, FPT Software is proud to join the Digital Health Festival, the largest digital health transformation event in Australia. The event will bring together digital health revolutionaries from global organizations, pharmacies, technology companies, clinicians, and financiers. As a world-class technology solutions provider, FPT Software is excited to showcase our advanced technologies and digital initiatives that are transforming medical and healthcare institutions worldwide.

Mr. Hai Hoang, Senior Delivery Manager, Global Healthcare Center, and Dr. Binh Tran, Head of Consulting at FPT Software, will host a keynote workshop on "Digital Transformation in Aged Care and Residential Treatment" on June 6th at 12 PM. The workshop will cover the following topics:

1. Challenges in the Australian health system and the transformation to value-based care.
2. Digital transformation in aged care, including home and residential care settings.
3. FPT's success stories in transforming Healthcare systems.

Come and visit Booth D34 on the exhibition floor to engage with FPT Software's experts and discover their cutting-edge technology solutions that empower healthcare organizations to unlock the complete potential of digital health.