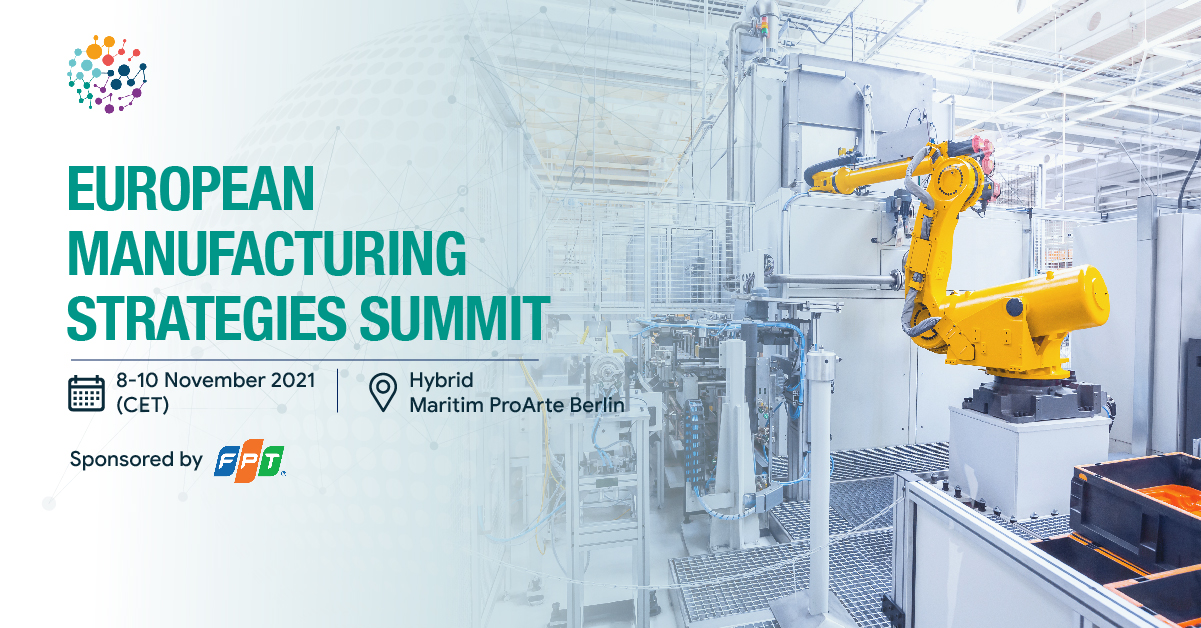 FPT will be attending the 17th Annual European Manufacturing Strategies Summit, a hybrid event focusing on future-proof manufacturing strategies from industry leaders. The three-day summit will be held in Berlin, Germany as well as online starting from November 8.
The 2021 European Manufacturing Strategies Summit (EMS) covers topics in five main streams:
Lean & Operational Excellence
Advanced Production Strategies
Industry 4.0 & Technology
Leadership & Workforce Development
Strategic Operations
Joining as a Thought Leadership Plus Sponsor, FPT will have its leaders to share insights on Lean & Operational Excellence. The company will also be showcasing its digital capabilities at booth No.18 on the Exhibition Floor.
Speaking session: How to unlock data value from manufacturing end-to-end value processes
Time: Day 1 – November 8, 13:35 – 14:05 (CET)
Speakers:
Frank Bignone, Global Director of Digital Transformation (DX) Division at FPT
Pitt Sebens, Director of Customer Relations at FPT
Networking Lunch & Roundtable: The Hidden Value of Data in Manufacturing
Time: Day 2 – November 9, 12.35 (CET)
Learn more about the event and register here.